Important Notices
Virginia Wildlife Grant Program Application Period
Due to the current COVID-19 conditions, we are continuing to evaluate what the grant program will look like in 2020. Please subscribe to Notes from the Field and our social media to remain updated. Thank you for your ongoing patience.
In October 2010, the Virginia Department of Game and Inland Fisheries (DGIF) and the Wildlife Foundation of Virginia (WFV) created a mutually-beneficial relationship for the purpose of developing new or enhanced fundraising projects and managing funds to implement projects which aligned with the missions of the DGIF and the WFV. Funds to support the Virginia Wildlife Grant program include:
The sale of merchandise at ShopDGIF.com and pop-up stores
Fundraising events such as the Old Dominion One Shot Turkey Hunt and other partnering efforts
Direct contributions from corporations and individuals
We are keeping with the promise to support conservation through the development and implementation of the Virginia Wildlife Grant Program to connect youth to the outdoors.
Grant Focus Areas
Through this grant, DGIF and WFV are connecting youth to the outdoors through the recruitment and retention into outdoor activities. "Recruitment" is creating awareness and interest in an outdoor activity and most importantly, providing a first-time or trial experience of that activity. "Retention" is defined as efforts or programs that will support and encourage youth to continue participating in an outdoor activity in which they are currently engaged. Learn more about recruitment and retention.
Eligible Applicants
501(c) (3) Non-Profits, Government Organizations,

 

and Schools
Recruitment/Retention Program Eligibility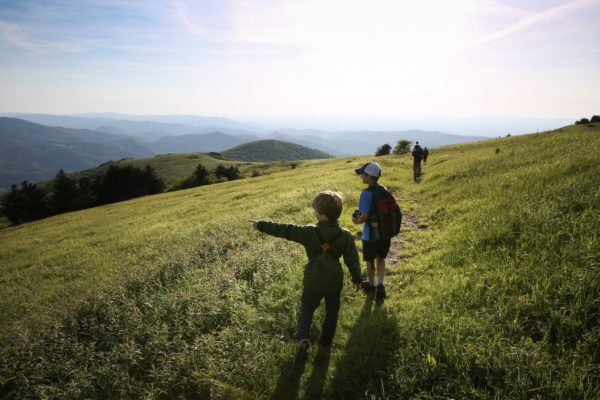 Your program recruits or retains youth in one or more of the following eligible activities:

Archery
Boating
Hunting
Fishing
Recreational Shooting
Trapping
Wildlife Viewing –

 includes observing 

animals or signs of animals

 in their natural habitats. This category can also include observing and better understanding the natural habitat itself and how it supports the animals that live there.

 Priority will be placed on programs/activities with the potential to build a lifelong interest and skill set in wildlife viewing (e.g. bird watching, creating pollinator gardens with native plants and identifying pollinators, identifying frog calls or building a frog pond and observing frog life cycles, fresh water snorkeling and learning to identify fish and other aquatic species, identifying animal tracks and other signs of wildlife, going on nature walks to observe and learn the habitat values of natural areas, nature journaling, etc.)

Preference will be given to programs that provide youth with the opportunity to continue the activity at a higher level or beyond the current program. For example, programs that provide continuing support and engagement like a hunting skills workshop that leads to an actual hunting experience.
Youth ages (5–21)
The program period is from November 1, 2019 – October 1, 2020.
All grantees will be required to sign a grant agreement.
Partial awards will not be provided.
Grant Content Requirements
Online submission is required.
Select your primary activity which is related to your budget and gear purchases. You may be buying a kayak (boating) but most of your $$ are spent on fishing gear – fishing is your primary activity.
Number of Participants
Age Range
Program description and activities including how program will address the focus areas and include program goals which are broad statements about the long-term expectation of what should happen as a result of your program
Objectives – specify the intended effect of the program in the target population or end result of a program. The outcome objective focuses on what your target population(s) will know or will be able to do as a result of your program/activity.
List of Community Partners and their contributions
Program Location
Budget
All applicants will be required to evaluate the effectiveness of recruitment and retention through their programming. Please review the Survey Questions for your planning purposes and these questions will be part of the Final Report.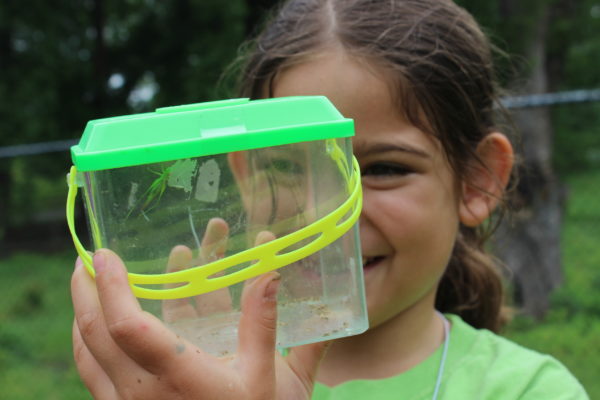 Priority Demographics
Females

Hispanic

Urban

Special need – physical, cognitive, and financial
Allowable Expenses
All grant purchases will include outdoor gear and equipment related to the eligible tasks (rods and reels, firearms, ammunition, binoculars, field guides, etc.).
Transportation needs
Instructor support to provide expertise related to the outdoor activity.
Non-Allowable Expenses
Trout for stocking, t-shirts, refreshments, prizes, raffles, or other items not directly related to the activity.
Estimated 2019 Total Funding Available
$60,000 – we are anticipating the funding of 20–30 projects.

Minimum – $1,000
Maximum – $3,000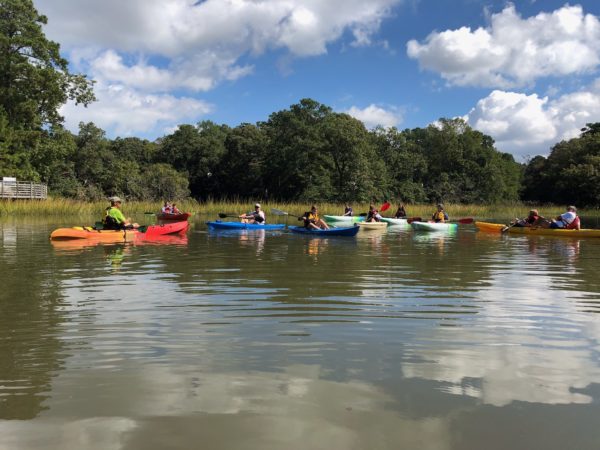 Disbursement of Funds
The WFV shall disburse 100% of the funds to Grantee when the award is accepted.
Checks not deposited by November 15, 2019 will result in revocation of the grant.
Grant Timeline
Application Submission Deadline: August 31, 2019
Award Announcement: by mid-October 2019
Grant Agreement Signed: November 1, 2019
Check Deposit: November 15, 2019
Project Completion: October 1, 2020
Final Report: November 1, 2020
Contact
Application Information
Grant proposals must be submitted online and received by the Virginia Department of Game and Inland Fisheries (DGIF) no later than 5 PM (EDT) on August 31, 2019. Submit Your Proposal Now »