Virginia Wildlife is your ticket to learning more about Virginia's spectacular wildlife, fisheries, and breathtaking habitats. Whether you hunt, fish, boat, camp, or take in the wildlife from your easy chair, Virginia Wildlife offers you stories and insight on the natural world, supplied by the state's leading wildlife and outdoor experts.
September – October 2022 Issue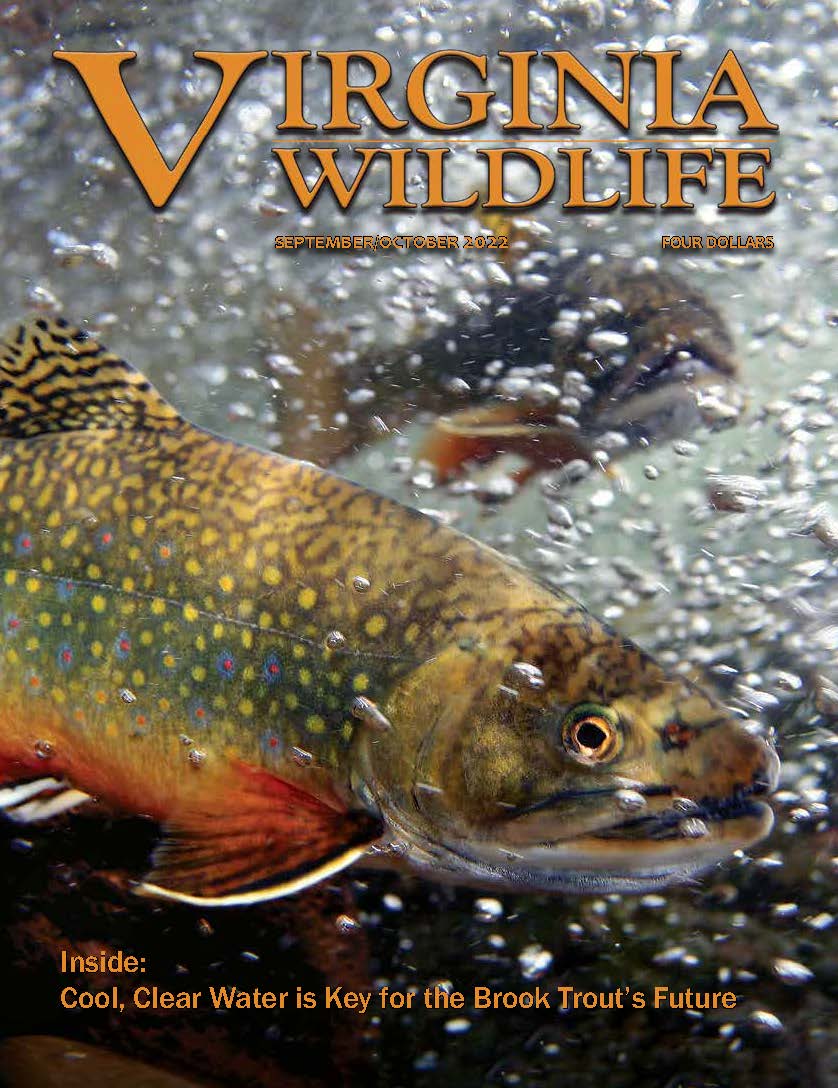 While Virginia's charismatic state fish is facing some challenges, efforts are underway to help it thrive.
Environmental DNA is an Exciting New Tool for Biologists
Analysis of DNA found in water can help track species and assist in their conservation.
Fantastic Fungus
Mushrooms bring an intriguing pop of color to the woods.
The Shop Time Forgot
For four decades, Phil Evans of Rod & Reel Repair has been part of the heart of Northern Virginia's angling community.
Marsh Magic
The vegetation in Virginia's tidal fresh marshes fuels a wide variety of wildlife.
The Clinch River is the Crown Jewel of the First Blueway State Park
Development of the Clinch River State Park will provide Virginians with an opportunity to enjoy even more of the most biologically diverse river in the northern hemisphere.
Subscribe to Virginia Wildlife Magazine
18 Issues (3 Years) at $29.95 — Best Deal!
12 Issues (2 Years) at only $23.95
6 Issues (1 Year) at only $12.95
Call Toll-Free
1-800-710-9369
Subscribe Online
Subscribe by Mail
Check Payable to "Treasurer of Virginia"
Virginia Wildlife Magazine
Subscription Department
P.O. Box 2042
Williamsport, PA 17703-9369
Current Subscriber? Call 1-800-710-9369 for subscription questions and renewal orders