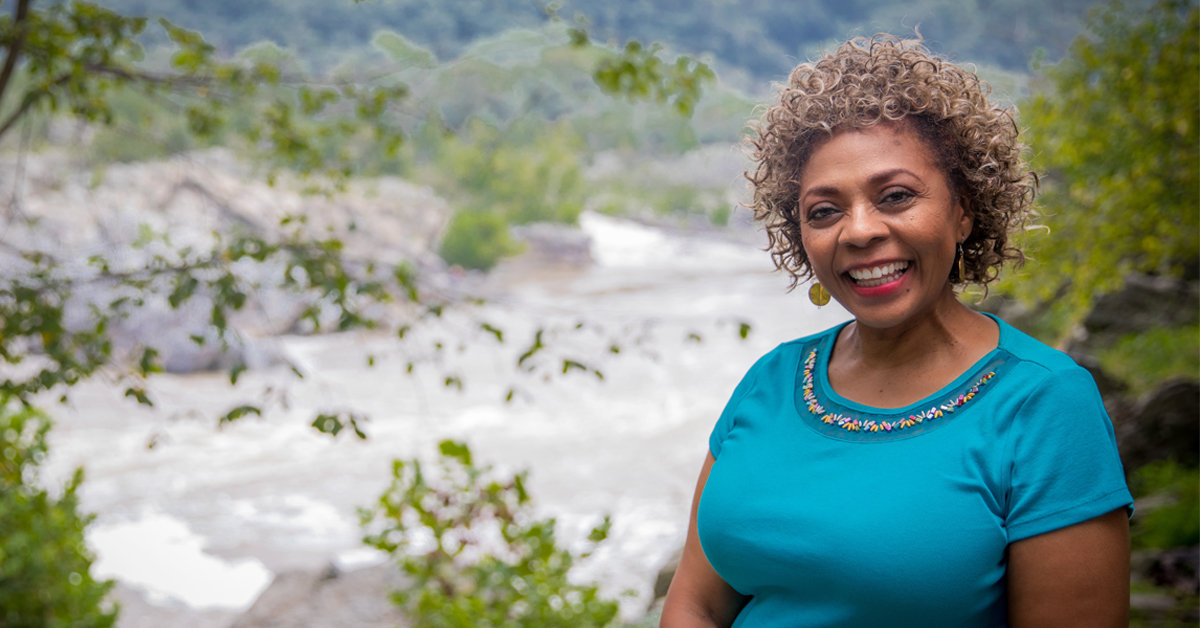 By Press Release
Photos by Meghan Marchetti/DWR
The Department of Wildlife Resources is thrilled to announce that Board of Directors member and former Chairwoman Dr. Mamie Parker has received the 2020 John L. Morris Award in recognition of her lifetime of contributions to fish and wildlife conservation. This award, given by the Association of Fish and Wildlife Agencies (AFWA), recognizes a lifetime commitment to fish and wildlife stewardship by citizen conservationists who have exhibited exemplary leadership at the highest level and demonstrated a steadfast commitment to large scale natural resource challenges.
Many are familiar with Dr. Parker's professional accomplishments during her 30-year career with the United States Fish and Wildlife Service (which are meritorious of recognition in their own regard); however, post-retirement, her passion for wildlife has further resulted in a personal impact on the field and the profession beyond measure. She was first minority female Chair of the Board of Wildlife Resources and, so far as we are aware, the first minority female chair of a comparable state wildlife board anywhere.
Dr. Parker has made a life of being a pioneer in the conservation field. Those who know her are well aware that while never one to draw attention to herself, she never stops pursuing her passions and seeking to benefit the causes and individuals who she values. Therefore, it comes as no surprise that after being the first minority female to serve in several leadership capacities with the U.S. Fish and Wildlife Service (including Head of Fisheries and Assistant Director), she chose to do what she enjoys most with her well-deserved retirement—which, in her case, means giving even more of herself and her many talents to the conservation world.
The election of Dr. Parker as Chair of a state wildlife citizen board would stand as an achievement in itself; however, that is overshadowed by the progress made by the agency during the time that she served. Driven by her vision, her passion, and her wealth of experience and knowledge, the agency secured legislation to make its name more relevant to all Virginians (a change that had been desired for over a decade); established a Diversity and Inclusion Office and Inclusion Excellence Council that will help make its staff more representative of all of the Virginia public and its outreach efforts relevant to them; completed a nationally-known migratory bird conservation project in Tidewater Virginia (during the early days of the COVID-19 pandemic, no less); and committed to accreditation of our Law Enforcement Division, among other improvements to that portion of the agency's services.  All of this and pages more of achievements were enabled by Dr. Parker's support, foresight, and advice.
If her volunteer service to the Commonwealth of Virginia were not enough, Dr. Parker has additionally taken on additional conservation roles. She has or currently serves on the boards of the National Wildlife Federation, The Nature Conservancy-Virginia Chapter, Duke University's Nicholas School of the Environment, the Student Conservation Association (where she was recently elected Vice Chair), the U.S. Fish and Wildlife Service Retirees Association, the National Wildlife Refuge Association, the Potomac Conservancy, the Chesapeake Conservancy, the Chesapeake Bay Foundation, and Defenders of Wildlife. She works to get youth interested in the outdoors and science, technology, engineering and mathematics (STEM) through organizations including the Links, Inc. and the National Wildlife Federation's Garden for Wildlife Program. She is a motivational speaker and a regular at conferences and events across the country; recently, speaking on diversity and inclusion at the North American Wildlife and Natural Resource Conference.
Dr. Parker adds this award to a long list of achievements, including her membership in the Arkansas Outdoor Hall of Fame and the UAPB Hall of Fame, being Presidential Rank Awardee, and her receipt of the William K. Reilly Environmental Leadership Award, the Emmaline Moore Award, the DOI's Silver Award, Champion of the Chesapeake by the Chesapeake Conservancy, and the Ira Gabrielson Leadership Award, among others.
The Department is elated that Dr. Parker has received this incredible award and thanks her for her service to the conservation world and her contributions to wildlife conservation in Virginia and across the nation.