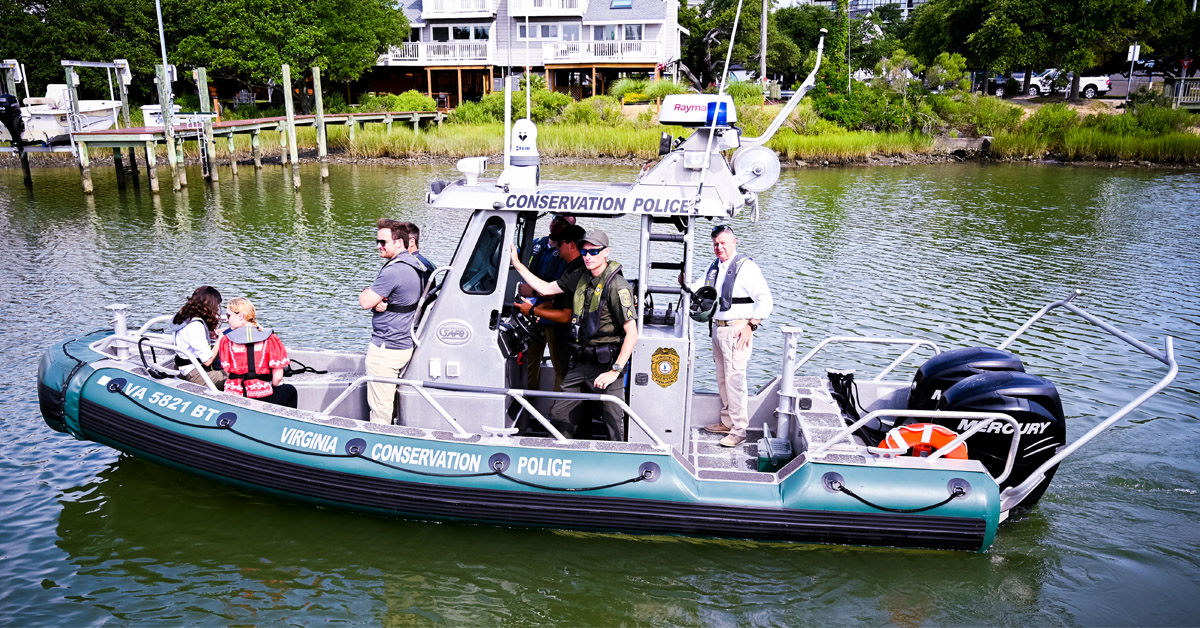 DWR Conservation Police Officers (CPOs), in conjunction with two other agencies, the
Virginia Department of Conservation and Recreation
(DCR) and
Virginia Marine Resources Commission
(VMRC), recently presented a static display of equipment and capabilities that each agency has under their charge to the Secretary of Natural and Historic Resources and Secretary of Public Safety and their staff. Also present was Andrew Wheeler, the Chief of the Office of Regulatory Management. Several other Virginia legislative guests were present along with DWR Executive Director Ryan Brown and CPO Chief John Cobb, who gave an overview address of DWR and the Law Enforcement Division of the Virginia Conservation Police. The presentation took place at the
First Landing State Park
in Virginia Beach.
The event started out with a patrol boat ride-along for the invited guests on the Chesapeake Bay out of Lynnhaven Inlet. Each passenger got a chance to experience the operation of a large patrol boat on the water and to see and ask questions about what a CPO does during a normal day's patrol on the water.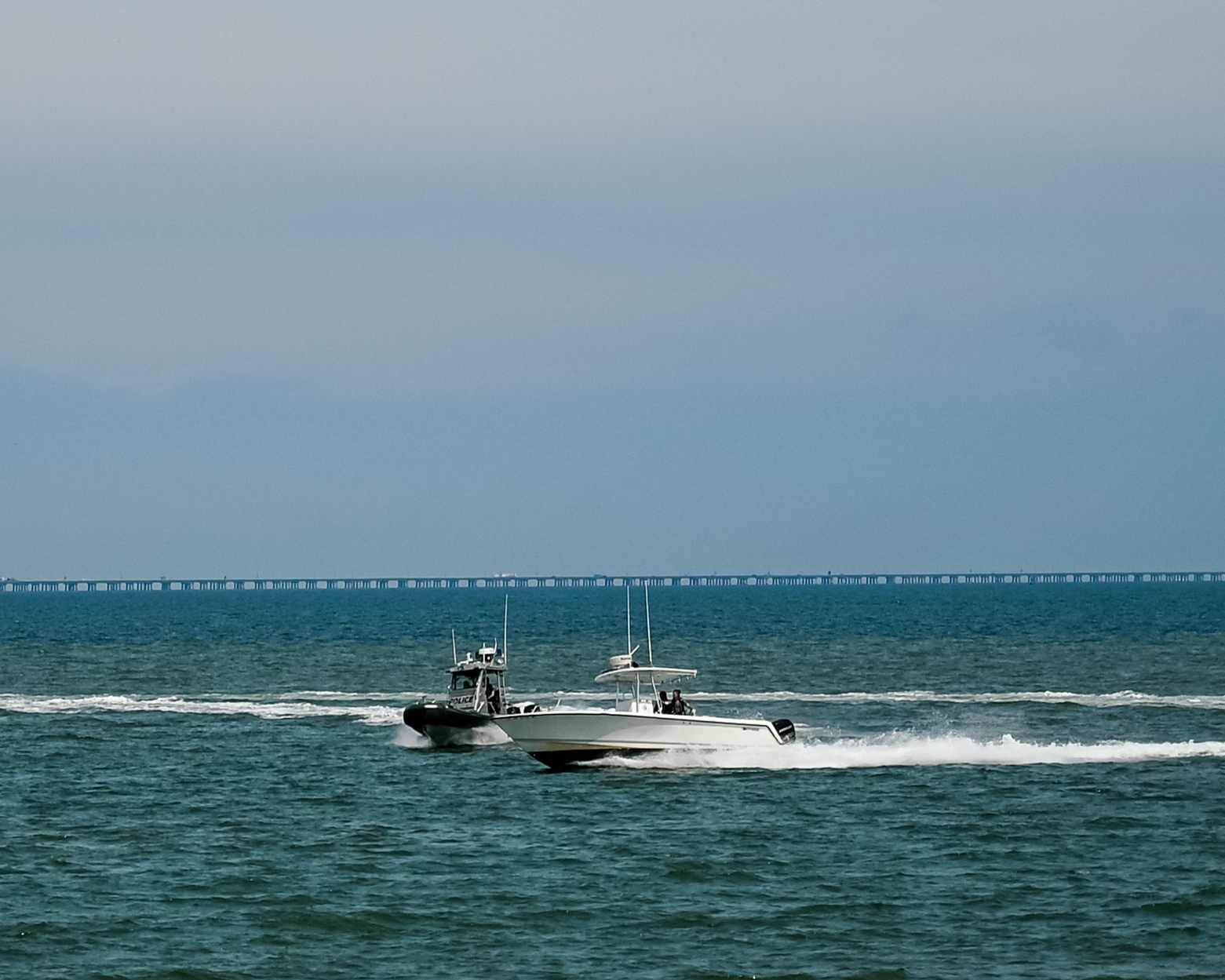 Next, the invited guests moved to the static displays at the state park, where they had a chance to view various equipment from each agency to include such items as large and small patrol watercrafts, UTVs, event command trailers, CPO K9 units, decoys, UAV drones, and many other pieces of equipment used by DWR and the other agencies in their unique roles in law enforcement. A joint DWR/DCR Honor Guard presented and posted the flags during a brief ceremony and were followed by an on-the-water patrol boat maneuverability demonstration at the beachfront for the invited guests.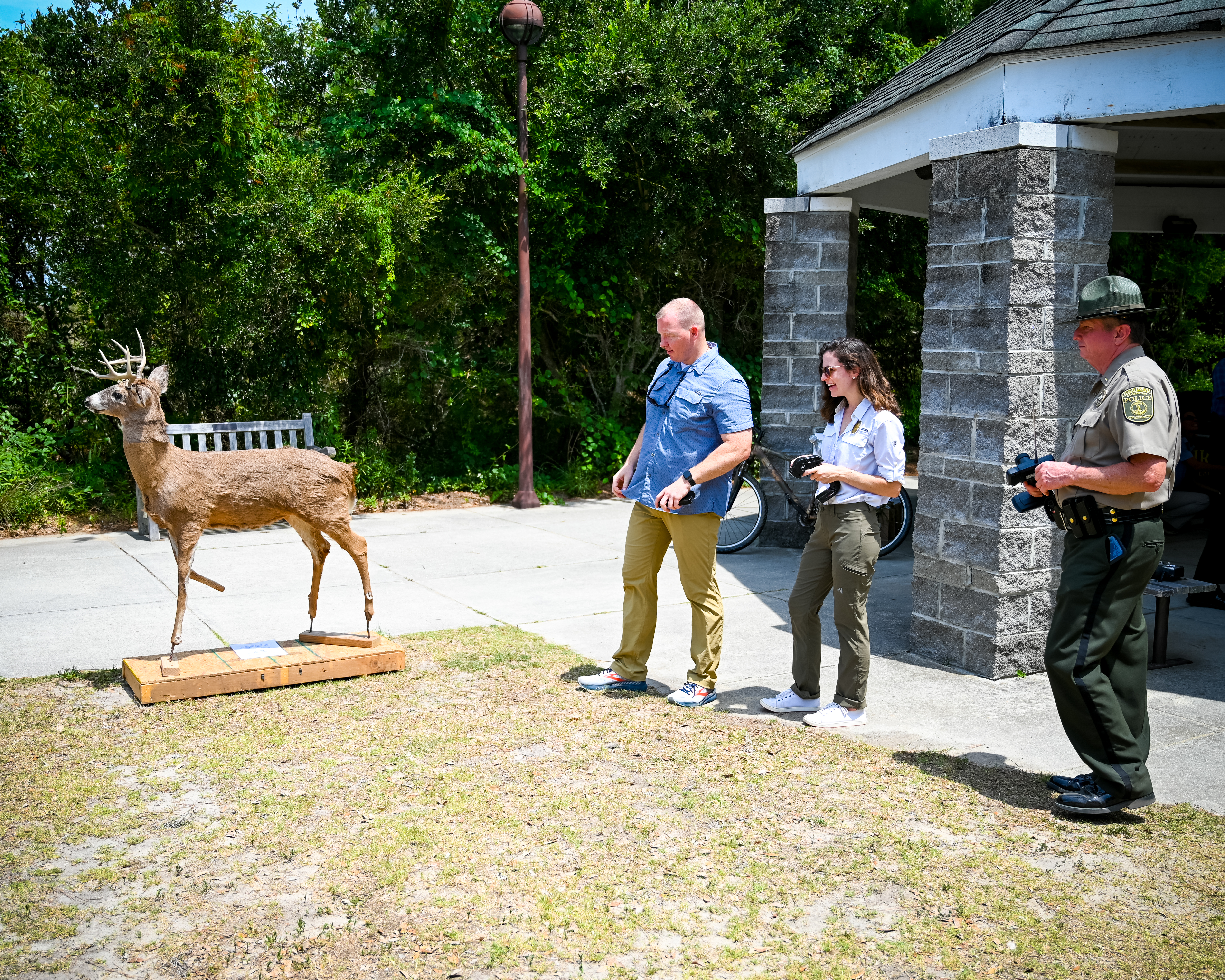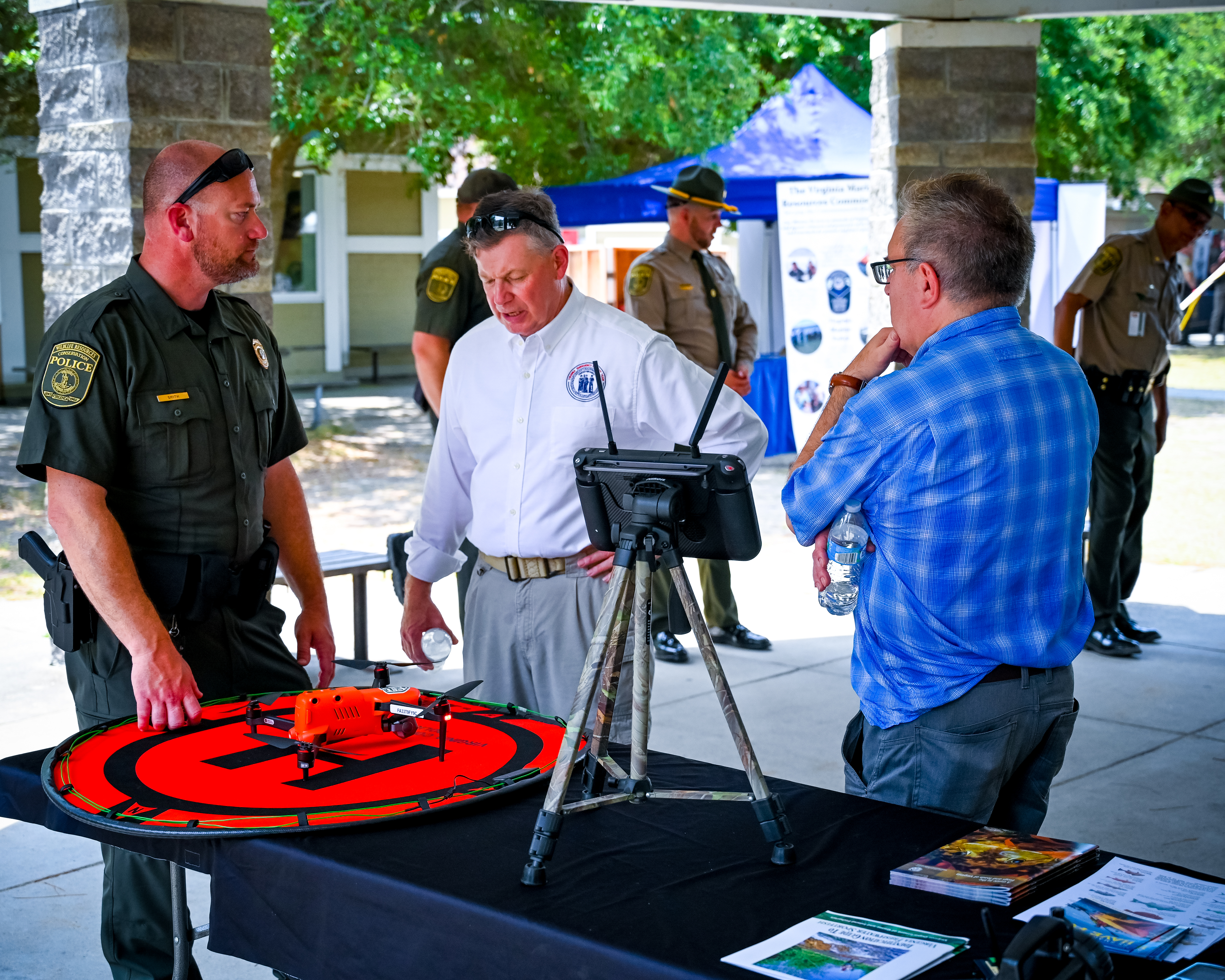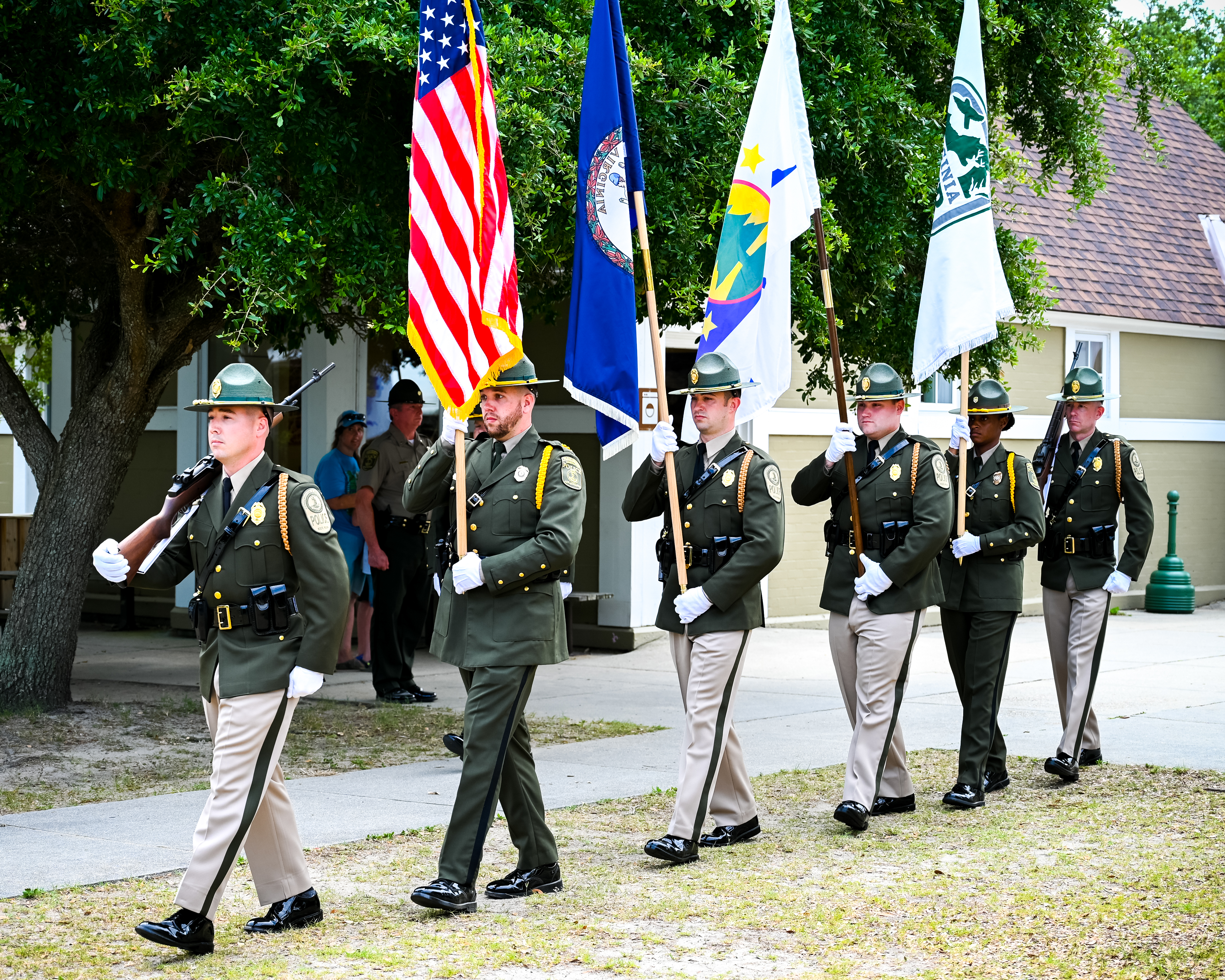 These types of events give the Secretary Offices under the Virginia Governor the opportunity to see first-hand the agencies under their purview and their mission capabilities. It also fosters familiarization and close working relationships between the Governor's staff and the heads of each agency present at the event. An added benefit was that public visitors to the park also got a chance to view almost every item on display, just as the invited dignitaries did, while they visited the park on their vacations. Several small children were delighted and amazed to see the DWR K9 dogs and their handlers along with working robotic wildlife decoys during their visit to the park.