By James Moffitt
Photos by Meghan Marchetti/DWR
Warmer weather for many people means more time exploring all of the beautiful waterways that our state has to offer. However, setting off on a paddling trip without taking basic safety precautions is like driving a car without a seatbelt – a simple act that can lead to a costly mistake. Having the proper safety measures in place will make any paddling trip more enjoyable.
As you're planning your kayaking, rafting, or canoeing trip, make sure to keep these guidelines in mind.
Know the Temperature and Forecast
Make sure to check the weather forecasts for the day of your trip and dress accordingly. You should always dress assuming that you may become completely submerged in water at some point during your trip. Any water below 60 degrees Fahrenheit poses a risk for hypothermia, should you end up in the water.  Be sure you are prepared for cold-water immersion.
Similarly, hot weather temperatures could put you at risk for hyperthermia.  Check the weather for the heat indexes and heat advisories and plan your trip accordingly.  You may want to paddling in the early morning when the weather is cooler.  Be sure to pack plenty of water to keep hydrated during hot weather.
Check the weather before you depart and during your adventure.  Keep aware of wind conditions and any incoming storms. Winds can push you out into open water past your ability to return to shore and can also create swells that may be hard to navigate.
If you have any doubts about the weather or your abilities, plan your trip for another day.
Know Where You're Going
If you're unfamiliar with the waterway you're going to be paddling, take the time to do some research ahead of time. Determine what risks the waterway poses from swift water to hazards under the surface. Whenever possible, you should always explore a new waterway with someone that has been there before.
Have a plan in case you get lost. Bringing navigation devices like a phone or GPS can also be crucial in helping you keep track of where you are. It's also a good idea to inform someone staying on land what your float plan is, so they know where you'll be in case of trouble.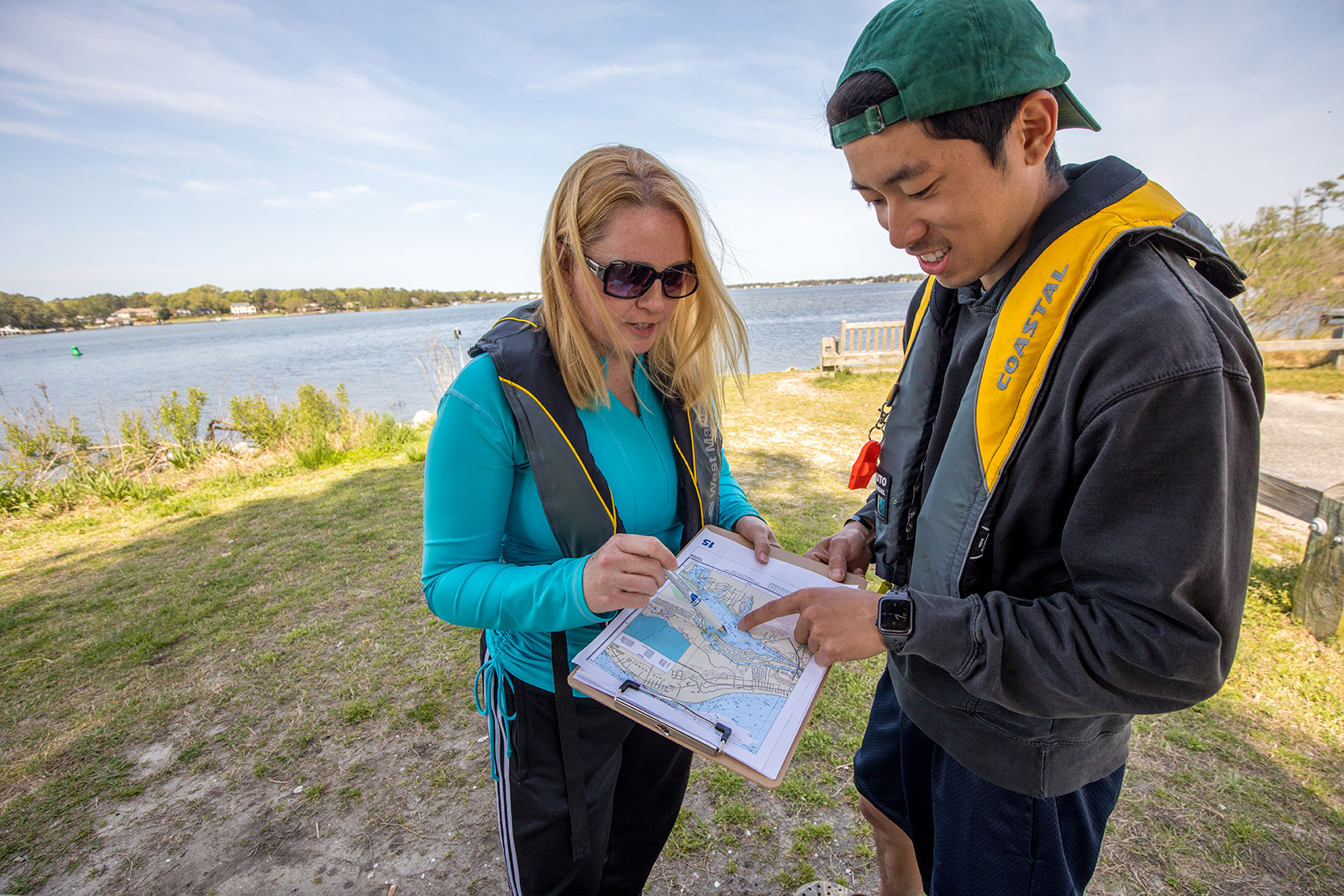 Do An Equipment Check
Always check your gear before heading out. Be sure that your vessel is in sound condition and free from leaks and damage that could pose a risk.
Make sure that your life jacket is in good working order, fits you properly, and is comfortable. Check that your phone is charged and ensure that any other safety gear or paddling equipment is ready for use.
Always Wear a Life Jacket
This is absolutely necessary. Always wear a well-fitting, Coast Guard-approved life jacket.
Pack Safety Gear
The amount of safety gear you will need may depend on the type of trip you're undertaking. At the very minimum, you should have a life jacket and your phone. Other useful items could include a whistle, bilge pump, spare paddle, rescue knife paddle float, towline, and headlamp. Work with more experienced paddlers to plan for your trip and ensure you have the gear you need.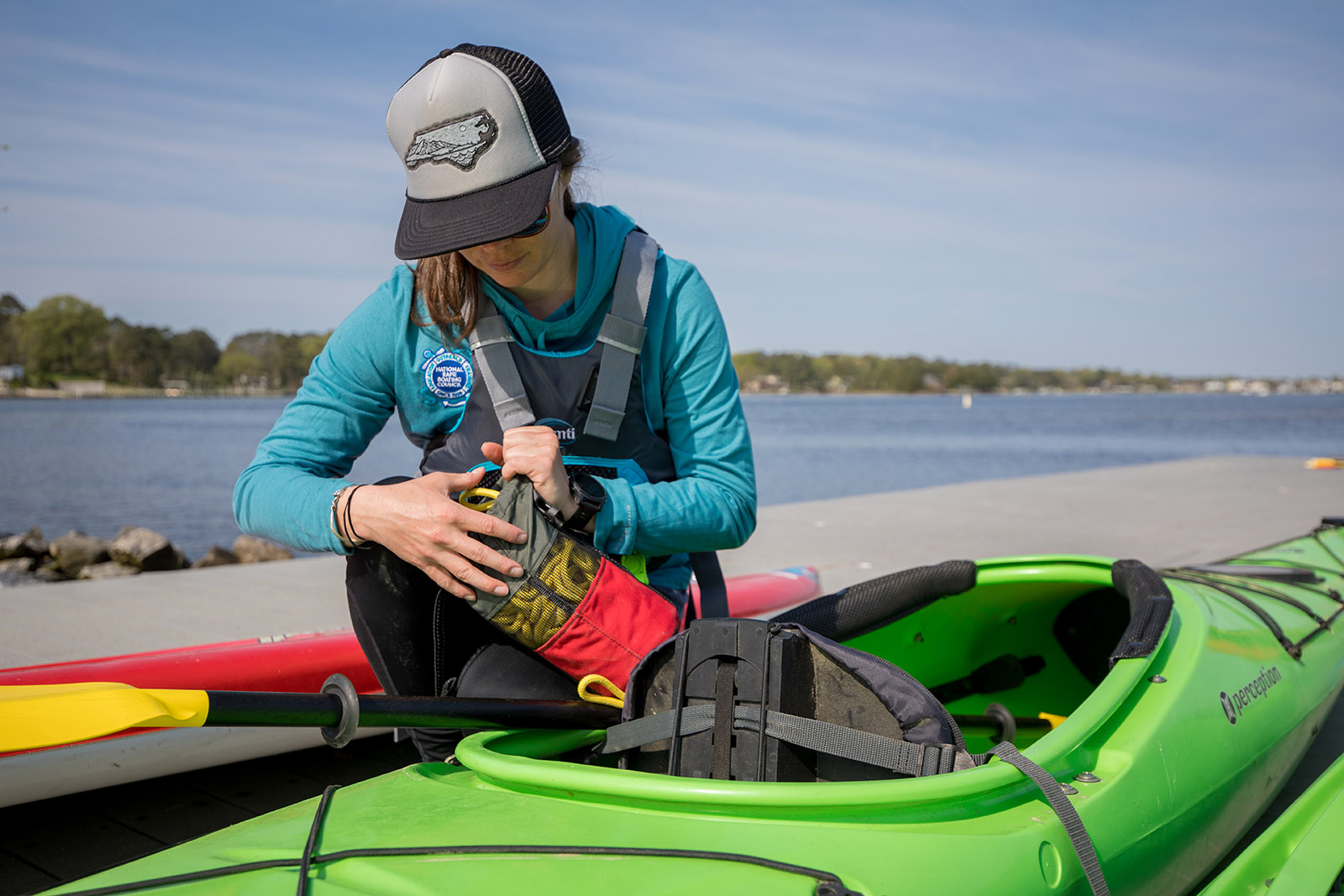 Use the Buddy System
Like any other adventure, the buddy system is a great way to make your trip more enjoyable and safer. Going paddling with friends is more fun and ensures that you'll have someone nearby in case of emergency.
Have a Float Plan and Tell Others
Any time you undertake a paddling trip, you should have a float plan that you can share with a friend or family member. It should include where you're going when you're leaving and when you expect to return. This way, the appropriate authorities can be notified if you don't return within a reasonable window of your trip.
Practicing common sense and learning from more experienced paddlers are crucial to building your own skills, testing your boundaries, and having great experiences paddling. If you're new to paddling, spend time at places you feel comfortable and become familiar with your gear before tackling more complex trips.