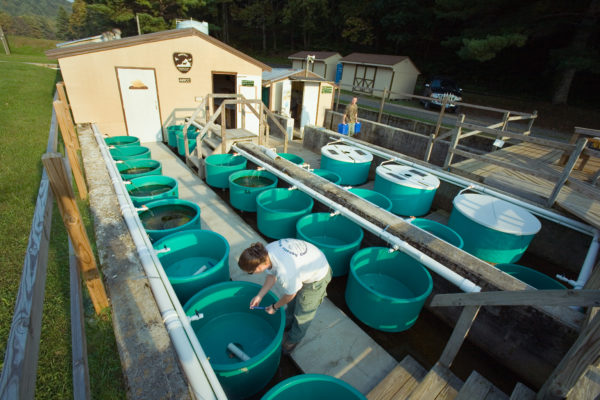 Visit Buller Fish Hatchery
1724 Buller Hatchery Road, Marion, VA 24354
Hours: Monday-Friday, 7:00 AM – 3:30 PM
Phone: 276-783-4172
Background
Construction of Buller Fish Hatchery began in 1950, and was completed in 1958. The hatchery is located in Smyth County Virginia, 8 miles south of Marion near the community of Thomas Bridge. The property comprises 147 acres of land, of which only 35 acres have been developed.
Buller Fish Hatchery annually produces walleye, black crappie, muskellunge, and trout. Trout fingerlings are raised to advanced size and stocked in local streams. Approximately 20,000 advanced size trout are also produced and stocked for the Clinch Mountain Fee Fishing Area. Four to five million walleye eggs are produced annually and some are shipped to other warm water hatcheries throughout the state. Walleye fingerlings are raised in fertile earthen ponds, and production is around 300,000 per year. Adult black crappie are stocked into production ponds where they spawn and produce fingerlings for harvest. Annual production of black crappie is around 400,000 per year. Musky are raised from eggs to advanced stocker size with a production cycle of 5 months to reach a size of 10 to 12 inches. Annually, Buller Fish Hatchery stocks around twenty lakes and streams throughout the state of Virginia.
The water supply for Buller Fish Hatchery consists of surface water that is gravity fed to the hatchery. Water is drawn from a diversion dam on the South Fork of the Holston River. Hopkins Branch located at the entrance of the hatchery can also be utilized as a water source for filling ponds. Well water is supplied to the hatchery building at 53F and recirculated back to a water storage tank for walleye egg incubation. The hatchery building holds 16 McDonald jars for egg incubation and six rectangular fiberglass tanks.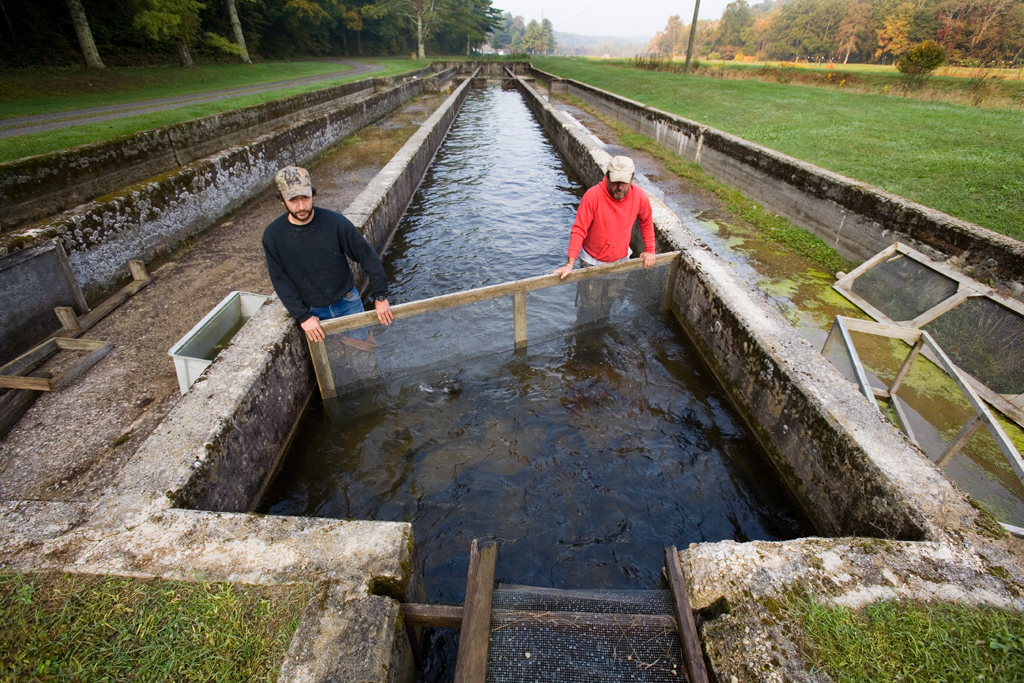 Buller Fish Hatchery consists of 13 functioning earthen ponds encompassing over 19 surface acres. Production ponds are fertilized with soybean meal and alfalfa pellets during the spring production cycle. Once a zooplankton bloom develops fry are stocked and are raised to fingerling size, then they are harvested and stocked in lakes throughout the State.
Buller fish Hatchery has 3 full time positions, Hatchery Manager Ryan Peaslee and two fish culturists and 2 part time seasonal workers.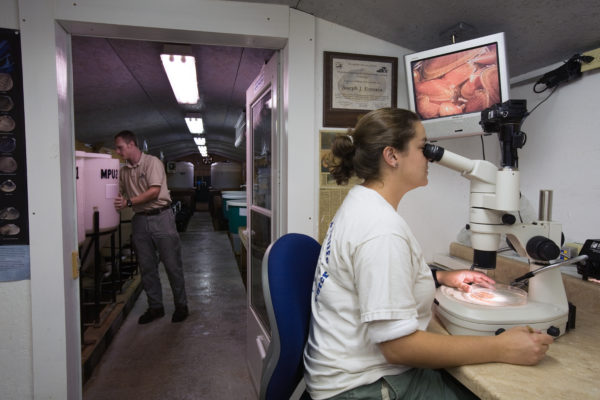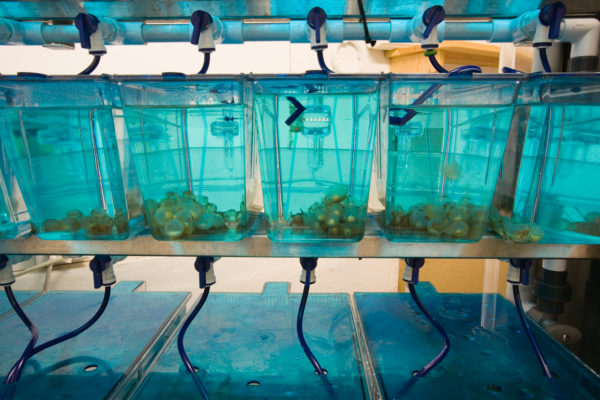 The South Fork of the Holston River that flows through the hatchery property provides an excellent special regulation catch and release trout fishery. Many fish caught are citation size rainbow and brown trout. There is access to almost a mile of river on the hatchery property.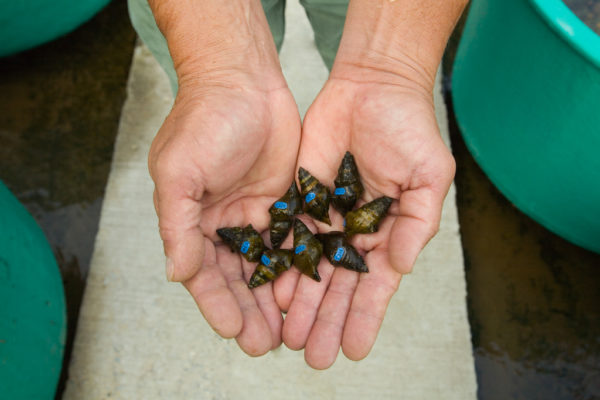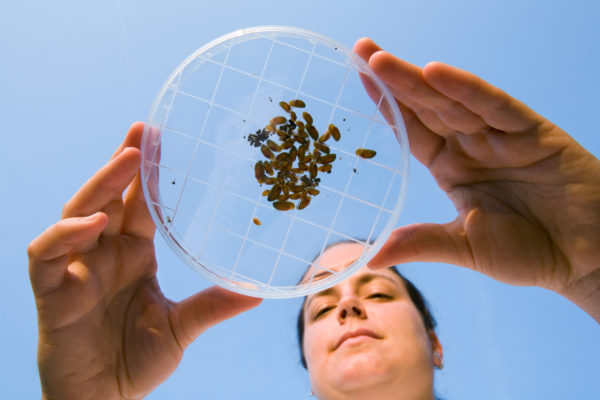 Images by: Lynda Richardson/DWR