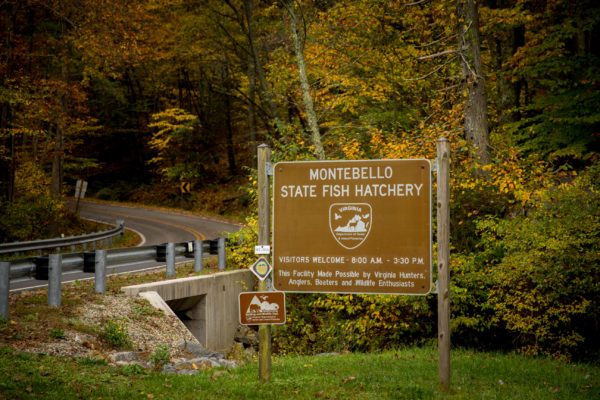 Visit Montebello Fish Hatchery
359 Fish Hatchery Road, Montebello, VA 24464
Hours: 8:00 AM – 3:30 PM
Phone: 540-377-2418
Montebello Fish Hatchery hosts numerous visitors and school group tours throughout the year. In addition to trout, there is a nature trail and pollinator plots located on the property. Spy Rock, a scenic view off of the A.T., and Crabtree Falls another popular hiking destination are nearby.

Background
The Montebello Fish Hatchery is located in western Nelson County, Virginia, in the community of Montebello.  It is on the eastern crest of the Blue Ridge Mountains. The facility was built around 1930, and is one of the first state-run fish hatcheries in the Commonwealth of Virginia. It was privately owned by the Seaman family and leased to the state until the late 1960's, when it was sold to the state.
The Montebello Fish Hatchery is spring fed, with pumping capabilities from the creek below the facility when surplus water is needed. The original facility had earthen raceways with wooden (mostly American Chestnut) sides and ends. Later, in the early 1950's, the earthen and wooden raceways were replaced by concrete raceways in a single row. This design needs less water to operate.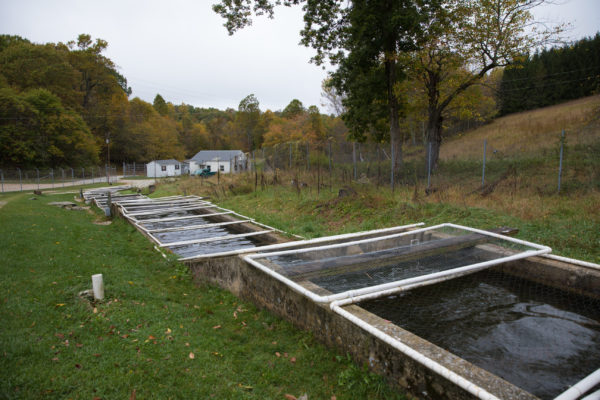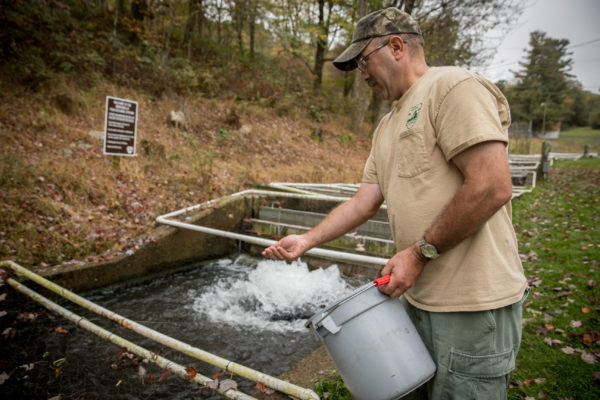 Montebello does not hatch any fish. Fingerling trout are brought from hatcheries in the DWR system. Three species of trout (Brook, Brown, and Rainbow) are grown at Montebello. These fish are grown until they are large enough to be stocked into "stocked trout waters" on the east side of the Blue Ridge Mountains. Montebello stocks 23 rivers/lakes from Amherst County northward to Fairfax County. Montebello also has six lakes/ponds and one stream in urban localities. Montebello normally stocks 100–150 thousand trout per year.
Hatchery Manager: L.E. Humphreys
Assistant Hatchery Manager: Greyson Wootten
Fish Culturists: Darren Poole & Richard Fitzgerald
Images by: Meghan Marchetti/DWR