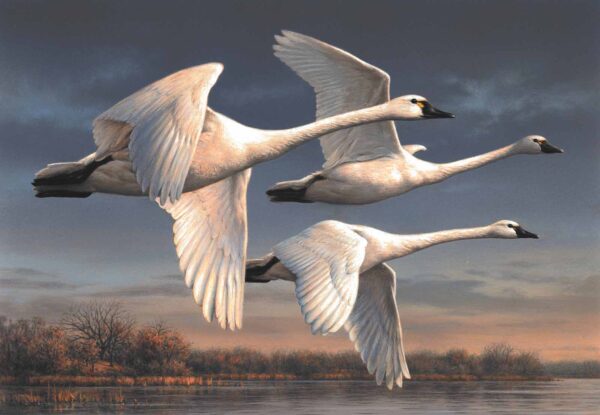 A Federal Duck Stamp is required for all persons 16 years and older in order to hunt waterfowl. A convenient online option is available whereby hunters can obtain an E-stamp for $28.00.
The E-stamp is valid immediately following the purchase and for up to 45 days. The actual Federal Duck Stamp will be mailed to the customer within 45 days and must be signed and carried thereafter while hunting waterfowl.
Waterfowl hunters can still purchase their Federal Duck Stamp at some U.S. Post Offices at a cost of $25.00.
To obtain the E-stamp Federal Duck Stamp go to the Department's website and click on hunting and fishing licenses or visit one of over 800 license agents throughout the Commonwealth.