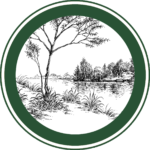 With mountains, rivers, and the seashore, Virginia has remarkably diverse scenery and beautiful views all around. Whether it's a forest, open field, beach, or dirt road, we want to see where you're running for the wild. DWR has more than 225,000 acres of Wildlife Management Areas—bonus points if your route and photo are on public land!
What You Will Win
Be the person that shares the best scenic photo from their Run for the Wild 5K and you will win:
Virginia is for Lovers Merchandise Prize Pack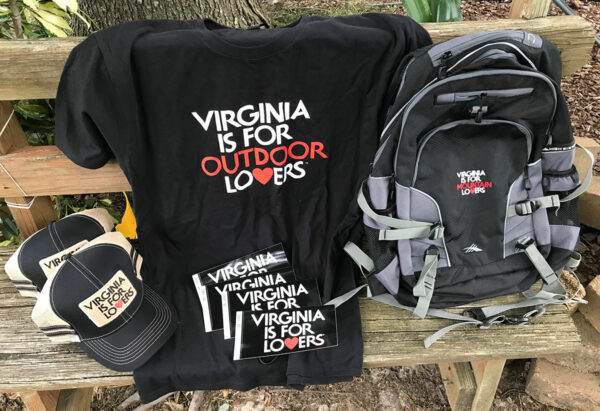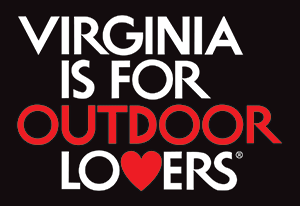 Includes 2 Virginia is for Lovers hats, 4 stickers, 2 Virginia is for Outdoor Lovers T-shirts, and a High Sierra® backpack.
1-Year Print Subscription to Blue Ridge Outdoors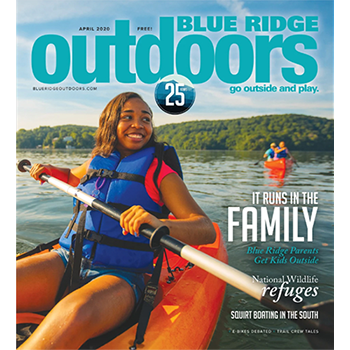 Blue Ridge Outdoors is your guide to fly fishing in the Southeast, mountain biking in the Blue Ridge and adventure travel from the Highlands to the Piedmont.

1-Year Print Subscription to Virginia Wildlife Magazine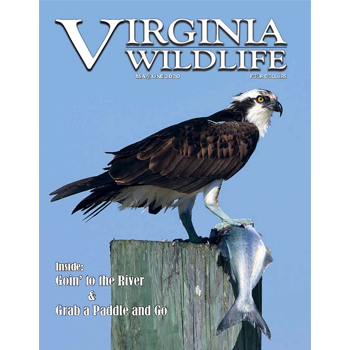 Virginia Wildlife is your ticket to learning more about Virginia's spectacular wildlife, fisheries, and breathtaking habitats.

How to Participate in the Scenic Seeker Challenge
Use Strava to Track Your Activity
Don't have a Strava account? Visit Strava.com or download their app to get started. It is free to use and it will allow us to easily judge everyone's results. Make sure your account is set to public so we can see your activity. Already have a Strava account? Join our Virginia Wildlife Run Club!
Run (or Walk) Your 5K on July 17, 18, or 19, 2020 and Take Some Pictures Along the Way
In order to be eligible, you must complete the 5K distance (3.1 miles) in your Strava activity. Do not go over the 5K distance. Once you have completed your 5K, name your activity "Run for the Wild".
Upload Your Best Photo to Your Strava Activity
Upload your best scenic photo from your route to your Run for the Wild 5K activity using the Strava app or website. You get bonus points if your route and photo are on public land! (If on public lands, please include the name of your location in the photo description.)
Submit Your Activity Before Monday, July 20, 2020
After you have completed your Run for the Wild 5K registration you will be sent a separate email with the Run for the Wild Challenge Submission Form the week of the event. Complete and submit that form before the deadline to be eligible for an award. Only one entry per person and you can only enter in one of the four listed challenges.
The Winner will be Announced on Wednesday, July 22, 2020
The person that shares the best scenic picture from their Run for the Wild 5K will win the Scenic Seeker Challenge Award and will be notified via email. All challenge award winners will be announced on the DWR website and social media channels.