In October 2010, the Virginia Department of Wildlife Resources (DWR) and the Wildlife Foundation of Virginia (WFV) created a mutually beneficial relationship for the purpose of developing new or enhanced fundraising projects and managing funds to implement projects which aligned with the missions of the DWR and the WFV. Funds to support the Virginia Wildlife Grant Program (VWGP) come from:
Grant Conceptual Focus
Through this grant, DWR and WFV are connecting youth to the outdoors through recruitment and retention. Recruitment is creating awareness and interest in an outdoor activity and most importantly, providing a first-time or trial experience of that activity. Retention is defined as efforts or programs that will support and encourage youth to continue participating in an outdoor activity in which they are currently engaged. Effective recruitment and retention efforts provide participants with learning experiences to increase their interest and participation in the outdoor activity. By providing support and opportunities to overcome barriers and learn new skills, participants will gain confidence to continue the activity even after the program is completed. To learn more, see the DWR R3 Strategic Plan.
Grant Program News & Updates
The 2024 Launch and the 10th Anniversary of the Virginia Wildlife Grant Program will kick-off in mid-December with awards in January 2024! The new contact for the Grant Program is Kelsey Steenburgh as of October 10, 2023. Please follow DWR on Instagram and subscribe to Notes from the Field to track the grant launch day!
The Virginia Wildlife Grant Program was awarded the Stephen Kellert Award at the 113th Meeting of the Association of Fish and Wildlife Agencies for improving inclusivity and diversity of the outdoors—many thanks to all those that contributed! The meeting was held in Calgary, Alberta, Canada, with more than 600 attendees, from September 23–27, 2023.
Our History
From 2014–2021, We Funded 222 Programs in These Categories
Archery $62,000

Boating/Paddling $94,400

Fishing $132,300

Hunting & Shooting Sports $84,500

Wildlife Viewing $158,000
2022–2023 Award Summary
Overall Stats
Award Submissions Launched: January 6, 2023
Award Submissions Concluded: February 1, 2023
Award Decision: March 15, 2023
Total Number of Submissions: 110
Total Awardees: 14
Total Award Amount: $167,600
---
Inclusivity
Black, Indigenous, and People of Color (BIPOC)
LGBTQ
Low income
Foster and kinship care
Persons with disabilities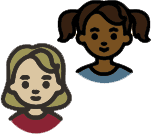 ---
Award by Activity Type
Archery $30,500

Boating/Paddling $24,000

Fishing $39,400

Hunting & Shooting Sports $35,500

Wildlife Viewing $38,250
---
Projects Funded in 2023
Archery
| Organization | Grant Amount |
| --- | --- |
| Club Archery at George Mason University | $12,487.32 |
| YMCA of the Virginia Peninsulas | $4,006.00 |
| SE 4-H Educational Center | $14,021.21 |
Boating/Paddling
| Organization | Grant Amount |
| --- | --- |
| Camp Piankatank | $13,942.80 |
| The Wild Way | $10,000 |
Fishing
| Organization | Grant Amount |
| --- | --- |
| Community Lab Schoo | $11,000 |
| The Mayfly Project | $14,031.97 |
| Shenandoah Reel Women | $14,335.35 |
Hunting
| Organization | Grant Amount |
| --- | --- |
| Independence Outdoors | $10,000.00 |
| Virginia Tech Foundation | $12,608.00 |
| The Delta Waterfowl Foundation | $12,902.00 |
Wildlife Viewing
| Organization | Grant Amount |
| --- | --- |
| Camp25 Inc | $16,750.00 |
| Avian Ecology Lab at Old Dominion University | $10,000.00 |
| New River Land Trust | $11,500.00 |