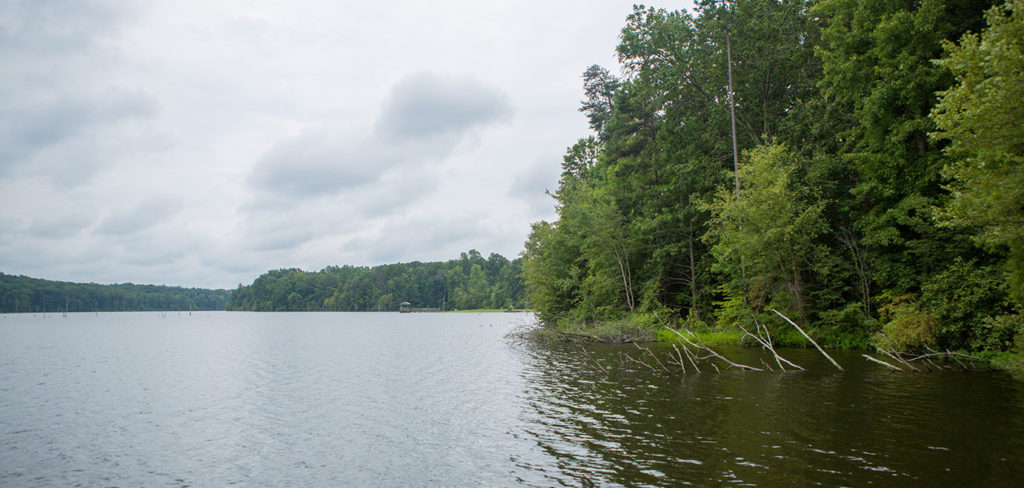 Although Briery Creek means fishing to most people, the heavily forested ridges surrounding this 845-acre lake provide a number of hunting opportunities as well. This 3,164 acre management area is located in Prince Edward County about 7 miles south of Farmville.
The area's gently rolling terrain is typical of south-central Piedmont. Briery Creek Lake, formed by damming Briery Creek and Little Briery Creek, lies in the heart of the area. Historically, this land was farmed for tobacco and corn and for a number of years experienced significant soil erosion. More recently landowners have timbered much of the land surrounding the lake. Some of these areas now contained stand of mixed hardwoods, while other areas formerly owned by forest industry contain pure stands of loblolly pines.
Hunting
The diverse woodlands surrounding the lake offer opportunity to hunt forest game normally associated with the Piedmont. The area supports an excellent turkey population, with good populations of deer and squirrels as well. Abandoned farm fields add to the quality of the habitat for deer and turkey and provide some hunting for quail and rabbits. Waterfowl hunting is available on the lake and is best in the heads of coves. In recent years, resident populations of wood ducks, mallards, and Canada geese have been good. Numerous furbearing species can be found on the area. Beavers, muskrats and some otters can be found along the lake's coves, while bobcats, foxes, raccoons, and opossums can be found on the surrounding ridges.
Fishing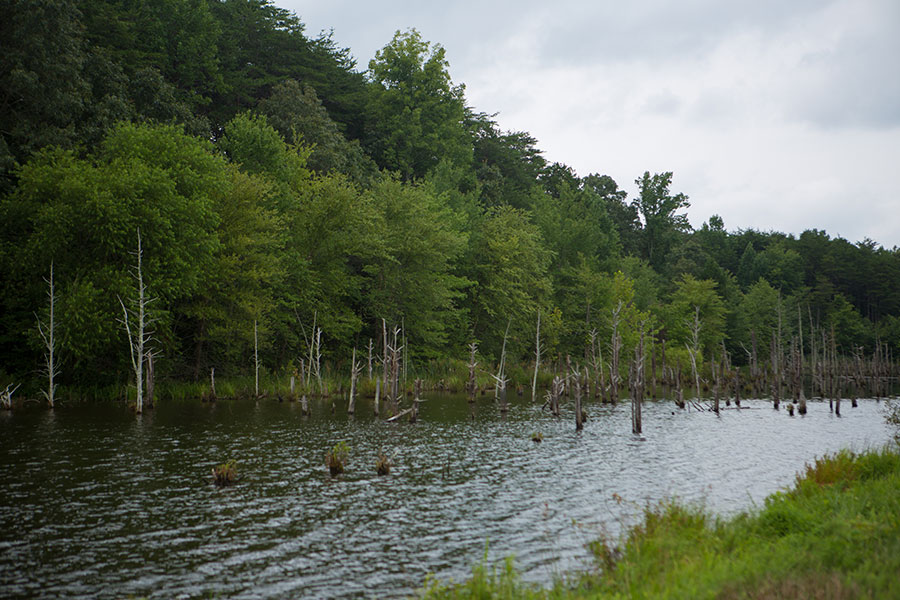 The area is probably best known for Briery Creek Lake. Since its opening in 1989, Briery Creek Lake has been one of the most popular places in Virginia to fish. The lake is abundant with standing timber and aquatic vegetation that provides excellent fish habitat. Briery Creek Lake has become Virginia's premier trophy largemouth bass lake producing many 8-12 pound fish each year. In fact, 24 of the 25 heaviest largemouth bass entered into the Virginia Angler Recognition Program since 1993 have come from Briery Creek. March and April are the best times to catch lunker bass but from May through September, catch rates are higher. The lake also supports high quality fisheries for bluegill, redear sunfish and crappie.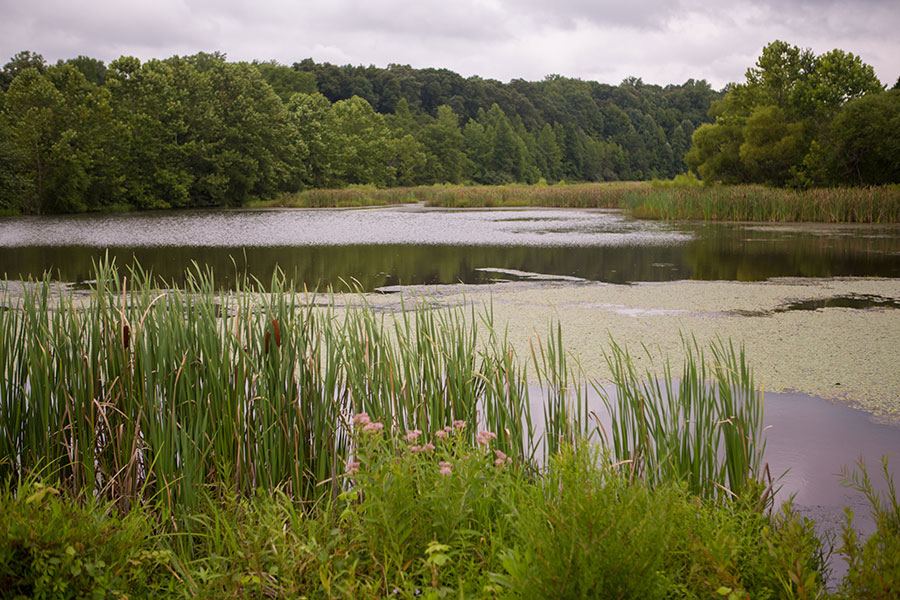 Other Activities
Due to the large expanse of open water, Briery Creek provides some unusual bird-watching opportunities. Ospreys, an occasional bald eagle, and a variety of waterfowl species can be seen on or near the lake seasonally. Not far from Briery Creek, off U. S. Route 360 near Green bay is Twin Lakes State Park and the Prince Edward-Gallion State Forest which provide fishing, hunting, camping, and cabins.
Facilities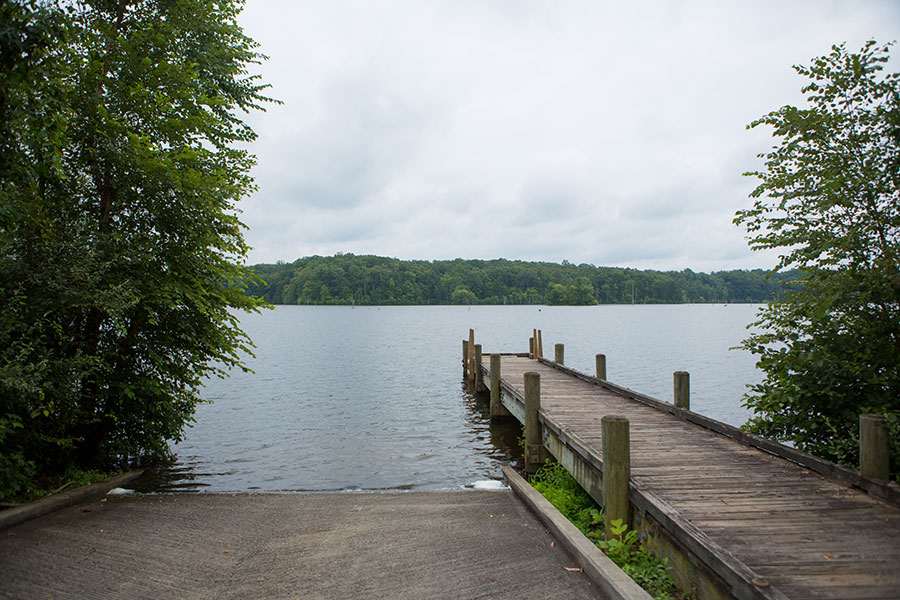 Briery Creek Lake can be accessed off of Routes 790 and 701. Just beyond the dam on Route 790 is a concrete boat ramp (with courtesy pier) with a large, paved parking area and two porta-john facilities. Fishing from the shoreline is limited here. Route 790 ends on a large peninsula that offers tremendous shoreline access for anglers not fishing from a boat. There is also an unimproved (gravel) boat ramp that is ideal for anglers with small boats or canoes, a handicapped fishing pier, and a handicapped porta-john facility. Route 701 leads to the other major access on Briery Creek Lake. At this area is a two-lane concrete boat ramp (with courtesy piers), a large, paved parking area, and porta-john facilities. Anglers without boats will find plenty of shoreline to fish. This area provides boat anglers easier access to the upper end of the lake.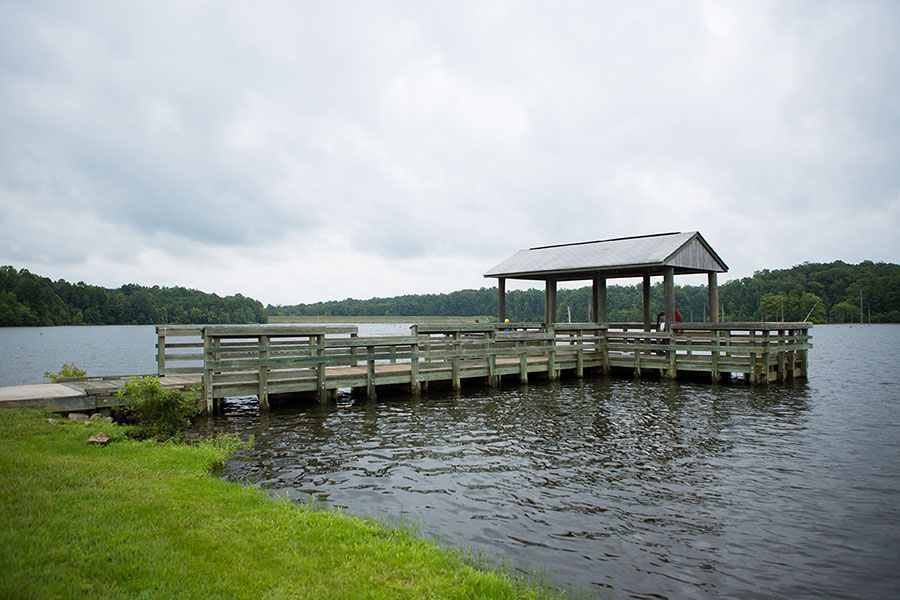 Directions
Take U.S. Route 15 south from U. S. Route 460 at Farmville, or take U. S. Route 15 north from U. S. Route 360 at Keysville. Turn west onto either route 701 or route 790.
Images by: Meghan Marchetti/DWR
Recreational Opportunities