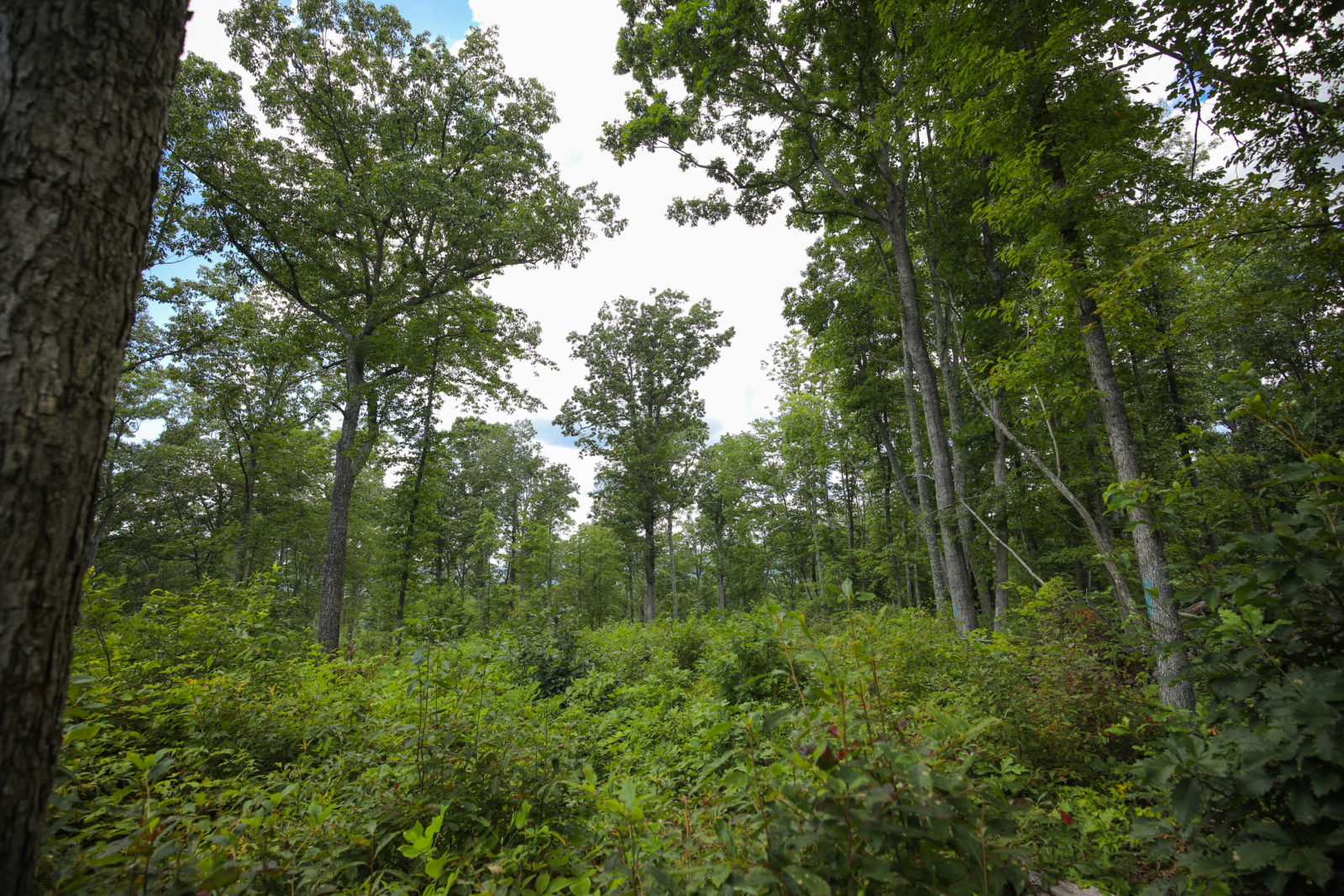 Two large parcels of mountain land, nearly equal in size and with many of the same features, join at the Maury River southeast of Goshen to form the Goshen and Little North Mountain Wildlife Management Areas. With a total of 33,697 acres, no other Department management area offers such spacious opportunity to enjoy the out-of-doors.
Goshen and Little North Mountain are primarily forested, being dominated by upland hardwoods. Elevations on the area range from 1,326 to 3,400 feet. The steepest topography is on the Goshen parcel. It is here, also, that a particularly unique habitat, the "Meadow Ground" is located, providing a valuable, native herbaceous habitat. The Little North Mountain parcel lies in both Augusta and Rockbridge Counties. The narrow configuration follows the ridge of the mountain for which it's named. Three major mountains, Bratton, Forge, and Hogback make up the Goshen parcel.
Hunting
The area offers the opportunity to hunt deer, bear, turkey, grouse and squirrels. Rabbits are found in the limited suitable habitat. Although there are many miles of access roads, much of the hunting potential is of the walk-in variety, sometimes over rugged terrain. Wildlife management activities, to enhance wildlife numbers, are concentrated in accessible areas and rely primarily on an active timber harvest program. Herbaceous habitat is also created by seeding clearings and planting soft mast producers to supplement available natural foods.
Fishing
The Maury River at Goshen Pass is included in the state's "put-n-take" trout program and provides excellent trout fishing. Smallmouth bass and rock bass (redeye bass) also provide some opportunity for anglers.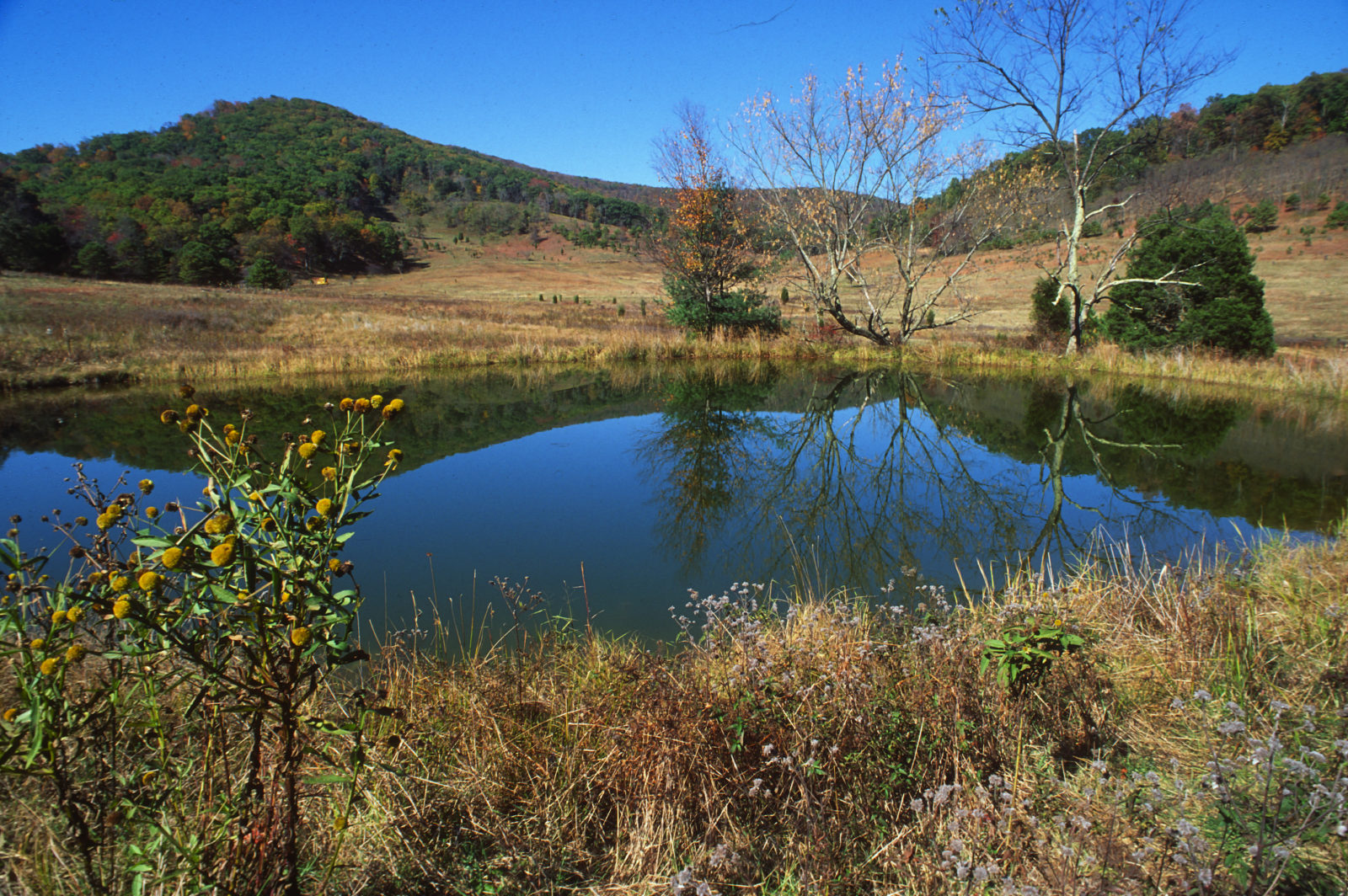 Other Activities
The adjoining George Washington National Forest provides expanded opportunity for hunting, fishing and other outdoor activities. Hiking to reach some of the spectacular vistas overlooking the Shenandoah Valley is a challenging opportunity. Wildlife viewing and nature photography are other popular activities.
Facilities
Seasonally opened access roads, parking areas and foot trails are located throughout the area to accommodate users. A parking area has been provided along the Maury River, and a suspension foot bridge near Goshen Pass provides access to the east side of the river and the western end of Little North Mountain.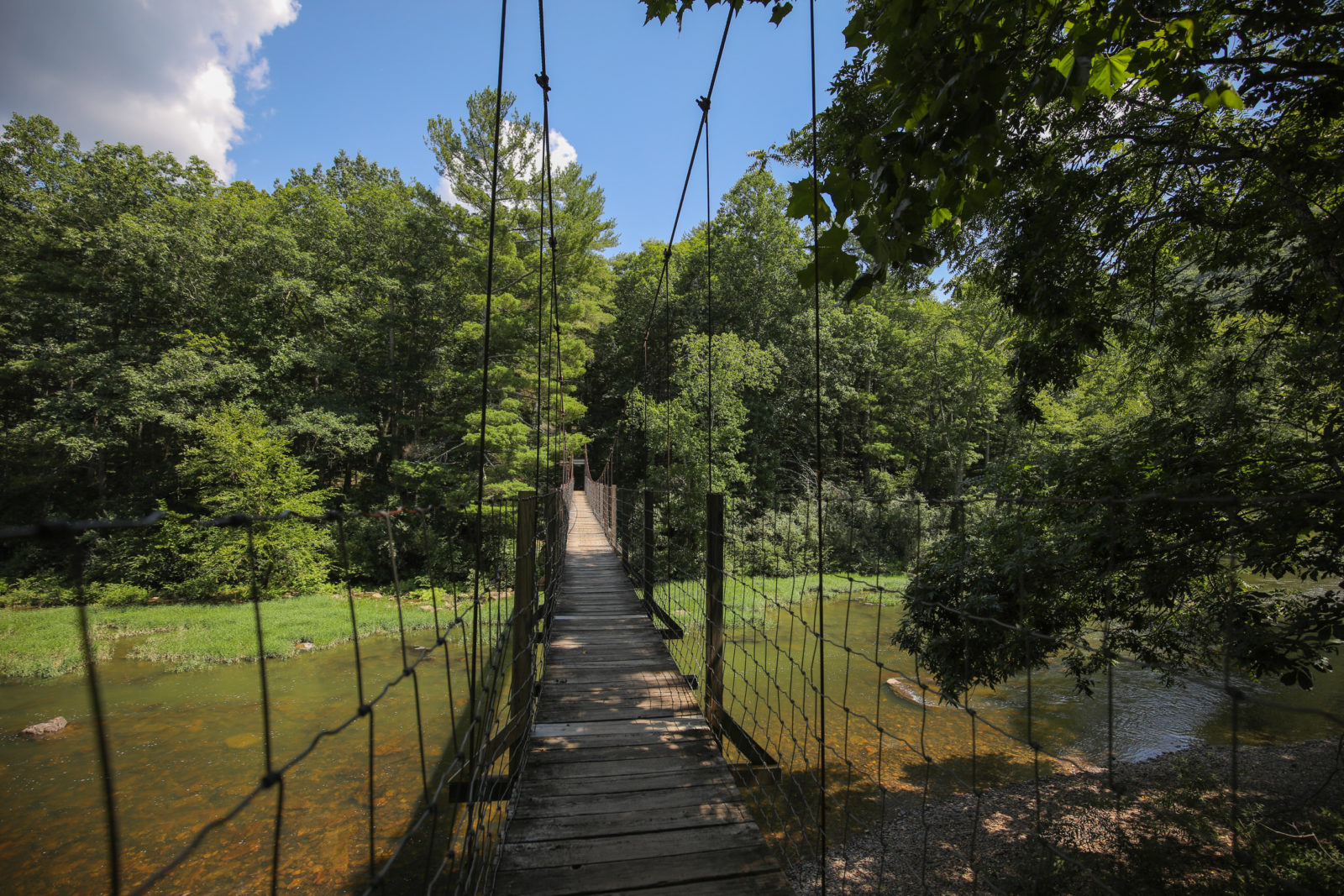 Directions
The southern portion of the area is 12 miles west of Lexington via state route 39 or I-64. The northern portion of the area is ten miles west of Staunton via state routes 254 and 42. See the map for further detail.
Images by: Meghan Marchetti/DWR
Recreational Opportunities