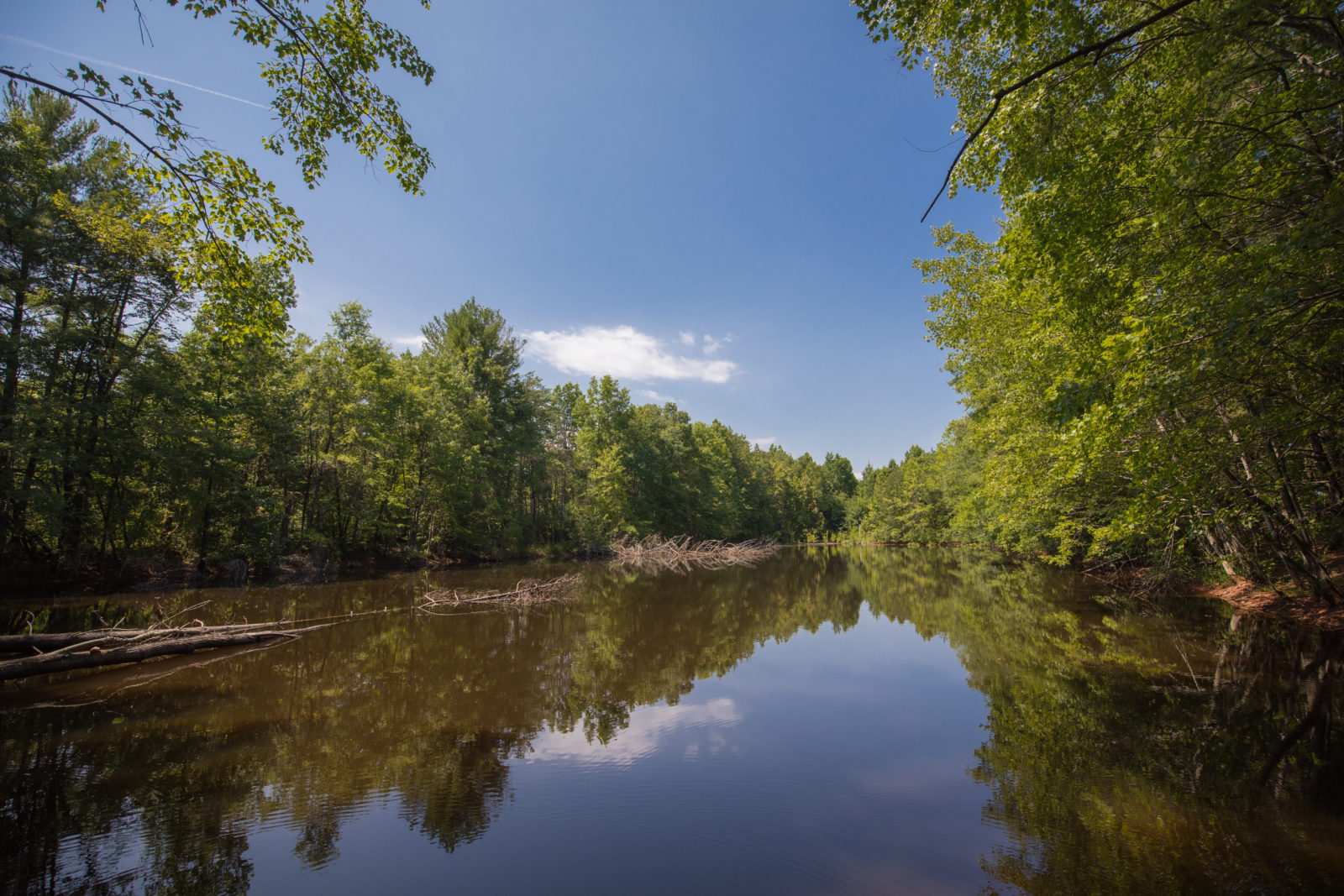 Merrimac Farm Wildlife Management Area (WMA) is located in one of the fastest developing areas in the Commonwealth. This WMA was acquired through a partnership with DWR, the United States Marine Corps, and the Prince William Conservation Alliance to insure the land remains wild and serves as productive wildlife habitat in the face of development, and to serve as a buffer for Quantico Marine Corps Base. Merrimac Farm WMA is unique, as it serves as a model that demonstrates that good wildlife management can be achieved in an urban/suburban setting. The property is managed to provide opportunities for hunting, fishing, wildlife viewing, and outdoor education.
All of Merrimac Farm WMA's 301 acres lie within Prince William County. Nearly one mile of Cedar Run forms the southern boundary and Quantico Marine Corps Base makes up much of the eastern boundary. The rest of the WMA adjoins private land. The habitat on this WMA is diverse, ranging from upland and bottomland hardwoods to cedar thickets and old fields. For many years prior to its acquisition, this property was managed and operated as a licensed shooting preserve. Consequently, nearly one-third of the property contains remnant old field and shrub-dominated habitat that will be maintained to benefit quail and other wildlife species well into the future. A unique, mature white oak-hickory forest dominates the northern more upland portion of the area while a large expanse of bottomland hardwoods dominate the southern portion of the WMA that lies within the Cedar Run floodplain. A seven acre island surrounded by Cedar Run and bordering Quantico is located in the southern portion as well. A small 1½ acre pond is located near the center of the WMA, close to the eastern boundary.
Hunting
In order to provide a quality hunting experience, all hunting at Merrimac Farm will be by permit only. Permits will be issued through the Quota Hunt system under multi-species and spring gobbler hunts. Both deer and turkey populations are good on the area. Quail hunting is prohibited until further notice to allow quail populations to increase. Habitat management work will focus primarily on maintaining early-successional habitat; thus, improving small game and deer hunting opportunities. The Cedar Run shoreline and adjacent floodplain will be the destination of choice for perspective waterfowlers. Those interested in hunting opportunities on neighboring Quantico Marine Corps Base should contact the Game Check Station at (703) 784-5523 or -5329, or visit their Web site.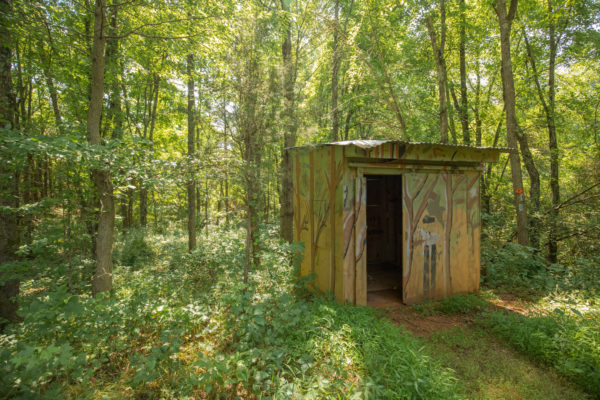 Fishing
The WMA's one mile of Cedar Run frontage provides good fishing opportunities for a variety of fish that includes a variety of sunfish, smallmouth bass, and other species. The small 1½ acre pond contains a good sunfish population.
Other Activities
Perhaps Merrimac Farm's most noteworthy feature is its large concentrations of Virginia bluebells (Mertensia virginica) in the floodplain forest along Cedar Run. As such, the WMA has been recognized by the Virginia Native Plant Society in their site registry for the impressive population of these plants and an annual celebration takes place on the area each spring. The best viewing for Bluebells typically occurs during the first few weeks in April. Wildlife viewing, hiking, and nature photography are also popular opportunities. A short foot trail from the Cedar Run Parking Area provides access for launching and retrieval of small boats and canoes. Please observe all posted WMA rules.
The Prince William Conservation Alliance provides community programs and activities at Merrimac Farm WMA, including a local chapter of the Virginia Master Naturalist Program. For more information, contact the Prince William Conservation Alliance at (703) 499-4954 or visit their website.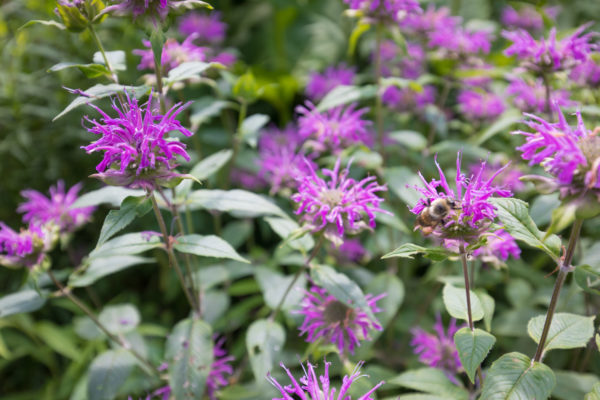 Facilities
There are two public parking areas open year round and informational kiosks are located on each parking area. Kiosks provide important information such as special WMA rules, hunting seasons, a map of the WMA, and announcements for outdoor education opportunities and events. There is a small network of administrative roads and foot trails that provides additional access. Though there are no developed boating facilities, the Cedar Run Parking Area is within a few hundred yards of Cedar Run, on the eastern boundary, making it a great location for a canoe take out spot. Buildings on the area include an occupied residence located on the northern end, an old barn, and a stone house that serves as offices and an educational center.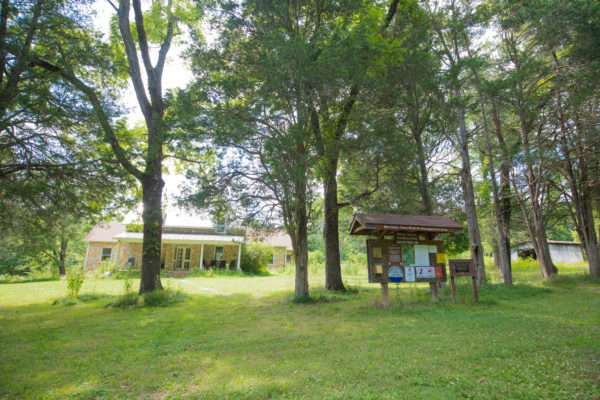 Directions
Merrimac Farm Wildlife Management Area is located adjacent to the northwestern boundary of Quantico Marine Corps Base near Nokesville on Deepwood Lane (State Route 645). Follow Aden Road (SR 646) east from Rt. 28 at Nokesville or west from Rt.234 at Independent Hill to the crossroads at Aden (Jct. Aden Road and Fleetwood Drive (SR 611). Turn south on to Fleetwood Dr. and go approximately 1 mile to Deepwood Lane. The first access point (North Parking Area) is located one-half mile down Deepwood Lane. There take a right turn onto a gravel road and follow it to its end (0.3 miles). The Cedar Run Parking Area can be accessed by continuing on Deepwood Lane for an additional mile to its end. Consult the map for further detail.
Images by: Meghan Marchetti/DWR
Recreational Opportunities
Hunting
Some or all hunting is controlled by quota hunts. See the Quota Hunts section of this website for details.
Trapping
Warmwater Fishing
Hiking
Horseback Riding Prohibited
Birding