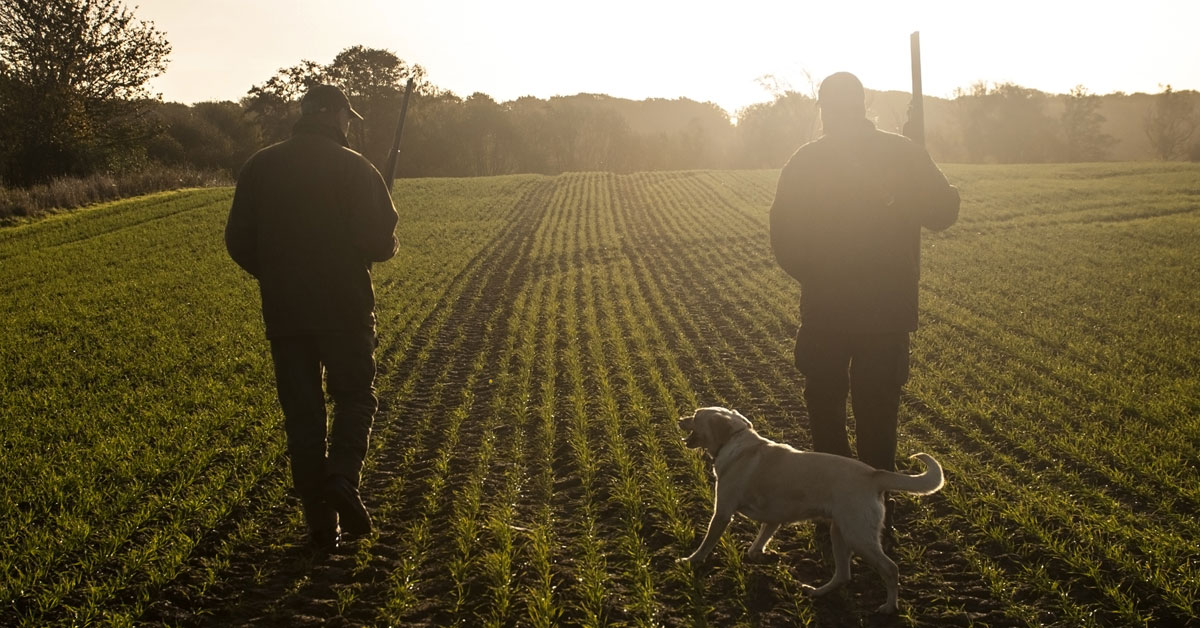 By Emily George
Hunting is often thought-of as an individual activity. But hunting is actually sociable because it brings people together and connects them to the outdoors. Nothing is more exciting than radiating the feeling that comes from a game harvest with a friend who was there to share the experience with you. There are innumerable reasons to take a friend hunting, but we narrowed it down to the best reasons why hunting with a friend is worth it. Here's the top 5 reasons why you should traipse into the woods with a friend this season.
1. Higher Harvest Success Rate
When you hunt with friends, the chances of harvesting a couple or more animals is higher because of the likelihood that at least one or both hunters will see and take something. The more hunters there are on an area of hunting property means the harvest limit for the day is higher. In Virginia, there is a two-deer bag limit per day, with some exceptions and other restrictions apply. Check the hunting and trapping regulations for more details.
2. Cover More Ground
Deer drives, another occupied tree stand, or closing-in from angles on a location where game is known to be seen are all effective methods for covering more ground when hunting to help ensure a higher harvest success rate. But these can't be performed without a friend. Set your friend up on the other side of the deer trail or go with a group and make man-drives through the woods near the end of the season to increase the likelihood of seeing game. But know your gun and hunting safety before making drives.
3. Social Gathering for a Wild Game Meal After a Harvest
Hunting is a full circle activity; providing a heart-warming experience, excitement, and sustainability when an animal is taken. Perhaps the best part is gathering around with friends and family for a wild game meal after a successful harvest. Friends make the full-circle experience more delightful, from the woods to gathering around the table.
4. Making Memories & Creating Stories
Gathering around the table for a wild game meal with friends and family is all about making new memories while sharing stories from the field. When hunting with a friend, new tales are made – to be shared at a gathering and with the next generation of hunters. Friendship in the field creates long-lasting relationships with memories, and a shared passion for hunting never wanes.
5. Camaraderie: Sharing the Experience with Others
The bottom-line to all of these reasons and the most significant part of taking a friend hunting is simply the camaraderie. There is no better bond than one that brings friends together in the outdoors. A successful harvest is an additional bonus to the experiences of being afield with a friend. When you take a friend hunting, you are working together to accomplish something, building stronger relationships with trust, encouragement, and confidence, and spending quality time with friends without the pressure of a hectic night on the town. Plus, it's cheaper! The greatest adventures with friends happen in the outdoors.
Taking someone new with you? Take advantage of our Refer a Friend program!