Picture the excitement!
It certainly is easy to "picture it," kids 'n fishing that is. Smiles, laughs, looks of anticipation and, excitement. So, join in on the fun. Capture the excitement of your child on camera while fishing and enter their picture in the annual Kids 'n Fishing Photo Contest sponsored by Virginia Department of Game and Inland Fisheries, and Green Top Sporting Goods!
The winning pictures are those that best capture the theme "kids enjoying fishing." Children in the first through third place photographs of each category will receive a variety of fishing-related prizes. Winning pictures will also be posted on the DGIF website and may be used in a variety of DGIF publications. Any picture will do.
Prizes
Each winner receives a rod and reel fishing combo and a lure and tackle assortment courtesy of Green Top Sporting Goods!
Contest Rules
Children must be in one of the following age categories when the picture was taken: 1–5, 6–10
Photos should be less than 1 year old
Photos must be taken in Virginia
Children in a boat must be wearing a life jacket, properly buckled or zipped
Only one photo entry per child
Submit photo on photograph-quality paper
Photo must not exceed 4″×6″ size
Please attach a piece of paper to the back of the photo including: name, age, address, phone number, and location where the photograph was taken
A Photo Contest Release Form (PDF) must be submitted along with the photograph
Photos must be postmarked on or before September 4, 2020
Judging will take place in September and winners will be posted on the VDGIF website
Prizes will be sent directly to the winning children
This contest is not open to VDGIF employees' and sponsors' immediate family. Immediate family members are defined as children, siblings or others residing in the same household with a VDGIF or sponsor employee.
To Enter:
Send your photo, with the child's name, age, phone number and address, along with the Photo Contest Release Form (PDF), to:
2020 Kids 'n Fishing Photo Contest
Virginia Department of Game and Inland Fisheries
P.O. Box 90778
Henrico, VA 23228
Sponsored by: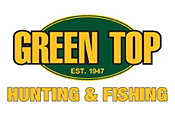 Virginia Department of Game and Inland Fisheries
Winners from Previous Years