Virginia Wildlife is your ticket to learning more about Virginia's spectacular wildlife, fisheries, and breathtaking habitats. Whether you hunt, fish, boat, camp, or take in the wildlife from your easy chair, Virginia Wildlife offers you stories and insight on the natural world, supplied by the state's leading wildlife and outdoor experts.
January – February 2022 Issue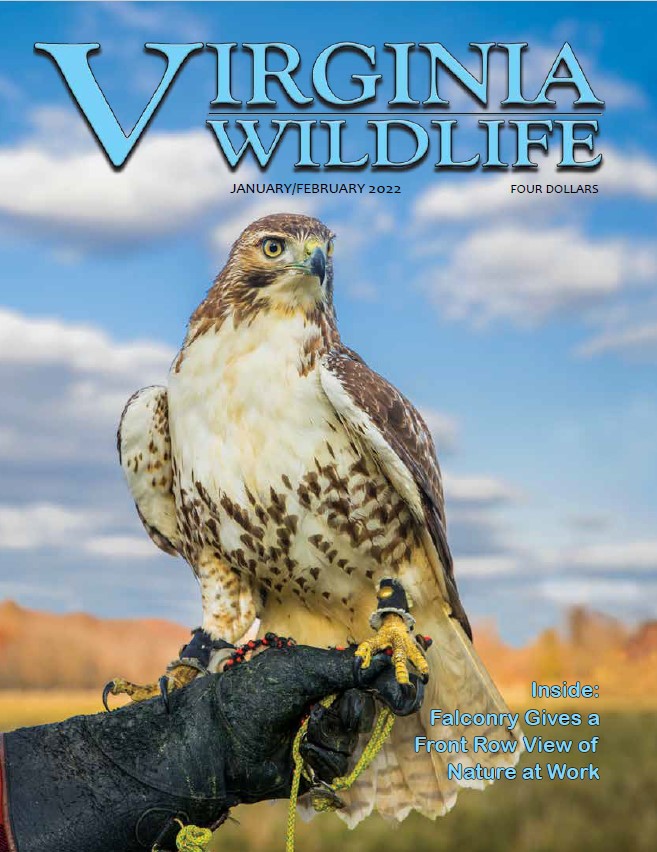 The ancient art of hunting with raptors requires dedication and passion for the sport and the birds.
Catching Up with Jim Crumley
The creator of Trebark camouflage turned an idea into an empire, but he still enjoys the simple life in Virginia.
Seldom Seen: Virginia's Flying Squirrels
These nocturnal, gliding rodents are as fascinating as they are elusive.
Caught on Camera: Game on WMAs
Trail cameras show ample populations of game species on Wildlife Management Areas.
Eels Keep the Mystery Alive
Eels have baffled us for millenia, but now we know enough to help them survive.
Subscribe to Virginia Wildlife Magazine
18 Issues (3 Years) at $29.95 — Best Deal!
12 Issues (2 Years) at only $23.95
6 Issues (1 Year) at only $12.95
Call Toll-Free
1-800-710-9369
Subscribe Online
Subscribe by Mail
Check Payable to "Treasurer of Virginia"
Virginia Wildlife Magazine
Subscription Department
P.O. Box 2042
Williamsport, PA 17703-9369
Current Subscriber? Call 1-800-710-9369 for subscription questions and renewal orders