Virginia Wildlife is your ticket to learning more about Virginia's spectacular wildlife, fisheries, and breathtaking habitats. Whether you hunt, fish, boat, camp, or take in the wildlife from your easy chair, Virginia Wildlife offers you stories and insight on the natural world, supplied by the state's leading wildlife and outdoor experts.
November – December 2022 Issue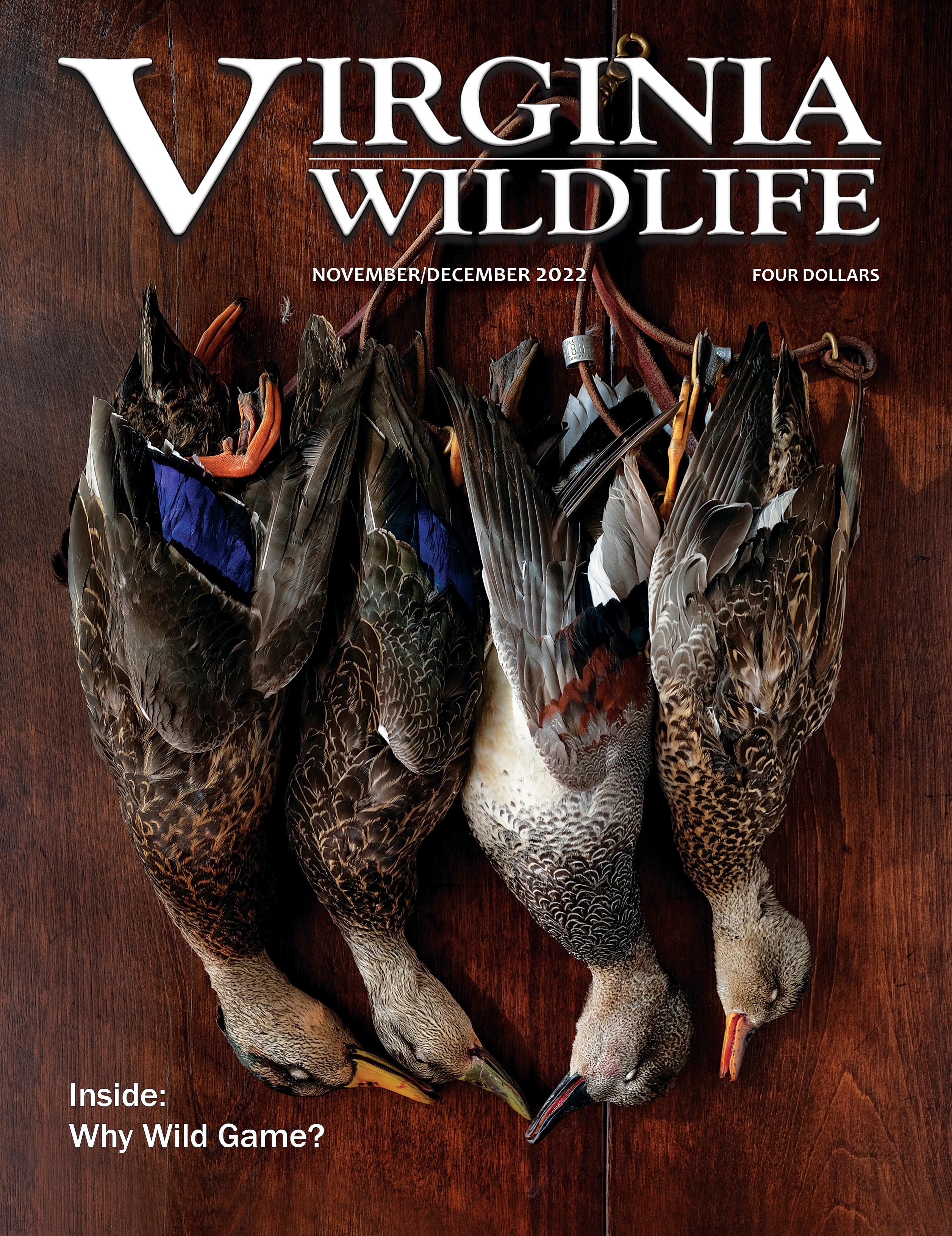 A noted chef explains how his perspective on food shifted when he started hunting.
Winter Wolves: Virginia's Apex Predator Fish
These maddeningly elusive fish make for a memorable angling experience.
What a Hat Isn't Just a Hat
The Virginia Wildlife Grant Program seeks to help connect everyone with the outdoors.
Managing Hardwoods for Wildlife on WMAs
Timber harvesting on Wildlife Management Areas is an essential tool for wildlife habitat management for many reasons.
Robin Clark Will Leave a Legacy of Helping Others Overcome
The avid hunter and angler has worked for decades to make the outdoors accessible for all.
Neighbors Join Forces to Build a Quail-Friendly Wildlife Corridor
Patience, hard work, and the array of resources available to landowners in Virginia help to create a remarkable piece of habitat.
Subscribe to Virginia Wildlife Magazine
18 Issues (3 Years) at $29.95 — Best Deal!
12 Issues (2 Years) at only $23.95
6 Issues (1 Year) at only $12.95
Call Toll-Free
1-800-710-9369
Subscribe Online
Subscribe by Mail
Check Payable to "Treasurer of Virginia"
Virginia Wildlife Magazine
Subscription Department
P.O. Box 2042
Williamsport, PA 17703-9369
Current Subscriber? Call 1-800-710-9369 for subscription questions and renewal orders