Virginia Wildlife is your ticket to learning more about Virginia's spectacular wildlife, fisheries, and breathtaking habitats. Whether you hunt, fish, boat, camp, or take in the wildlife from your easy chair, Virginia Wildlife offers you stories and insight on the natural world, supplied by the state's leading wildlife and outdoor experts.
March – April 2023 Issue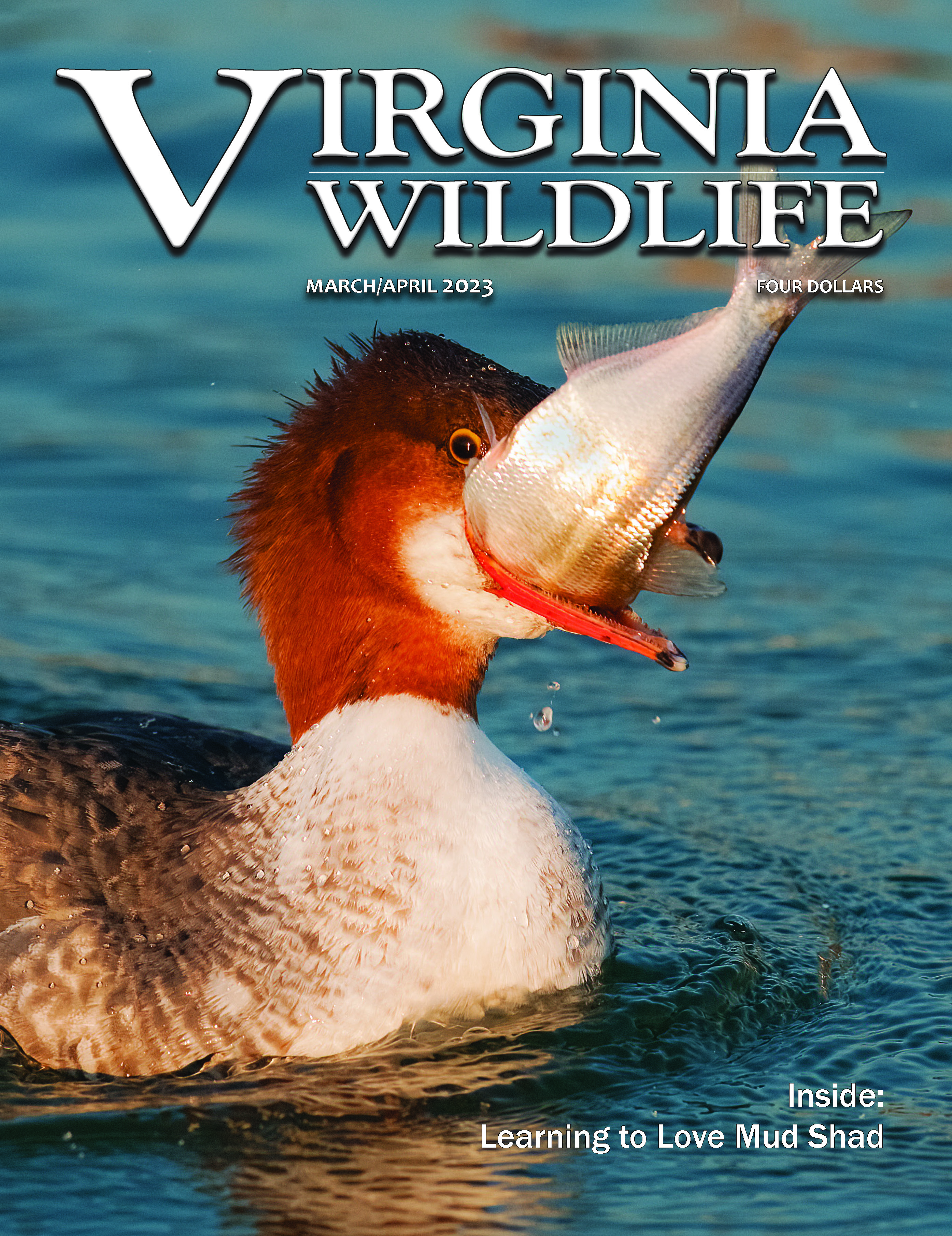 Learning to Love Mud Shad
Anglers don't see much of this unassuming fish species, but they play a critical role for Virginia's sport fisheries.
Removing dams from Virginia's waterways restores them to healthy habitat for aquatic wildlife.
Golden Oldies - Five Classic Lures Your Grandfather Used that Still Work
Anglers are always looking for the next best thing, but classic lures designed decades ago still do the trick.
Know Before You Go Boating
Being aware of what weather is on the way can help make your day of boating safer.
Finding Fish in Urban Northern Virginia
Don't let views of a highway stop you - urban fishing in Northern Virginia is surprisingly productive.
Finding Ecological Answers and Educating at The Clifton Institute
This northern Virginia nonprofit seeks to inspire the next generation of environmental stewards, restore habitat, and conserve biodiversity.
Subscribe to Virginia Wildlife Magazine
18 Issues (3 Years) at $29.95 — Best Deal!
12 Issues (2 Years) at only $23.95
6 Issues (1 Year) at only $12.95
Call Toll-Free
1-800-710-9369
Subscribe Online
Subscribe by Mail
Check Payable to "Treasurer of Virginia"
Virginia Wildlife Magazine
Subscription Department
P.O. Box 2042
Williamsport, PA 17703-9369
Current Subscriber? Call 1-800-710-9369 for subscription questions and renewal orders