Virginia Wildlife is your ticket to learning more about Virginia's spectacular wildlife, fisheries, and breathtaking habitats. Whether you hunt, fish, boat, camp, or take in the wildlife from your easy chair, Virginia Wildlife offers you stories and insight on the natural world, supplied by the state's leading wildlife and outdoor experts.
January – February 2021 Issue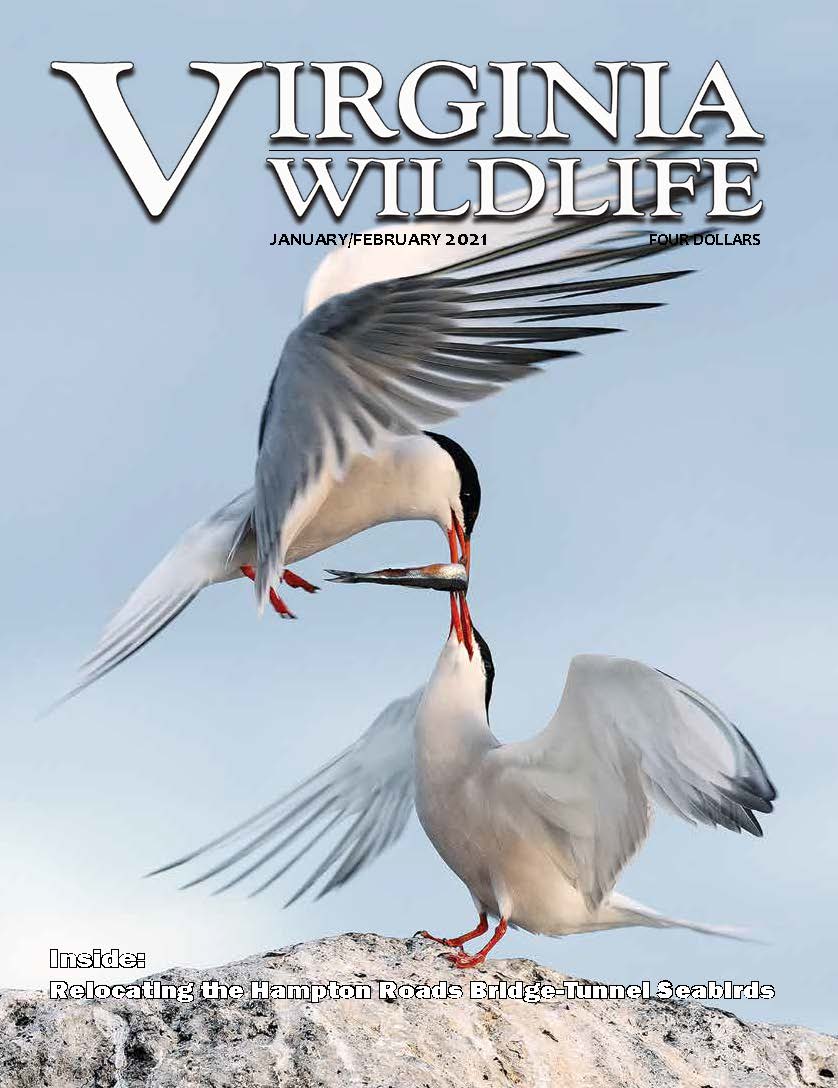 If You Build It, They Will Come
How DWR relocated Virginia's largest seabird colony on a tight timeline.
Reading Sign to Find River Otters
These curious creatures are enchanting, but elusive.
An Expert at Age 11
Kavon Norris made earning his Expert Angler certificate a goal, but he's just getting started.
How GOS collars are helping orphaned bear cubs and improving biologists' understanding of bears in Virginia's Piedmont region.
Make a Different Mentoring
A youth outdoor club can be an excellent way to introduce young people to hunting.
Adventure Awaits
Exploring the wild with a public land adventure trip can be extremely rewarding.
Farewell, Spike
A tribute to noted artist and author Carl "Spike" Knuth.
Subscribe to Virginia Wildlife Magazine
18 Issues (3 Years) at $29.95 — Best Deal!
12 Issues (2 Years) at only $23.95
6 Issues (1 Year) at only $12.95
Call Toll-Free
1-800-710-9369
Subscribe Online
Subscribe by Mail
Check Payable to "Treasurer of Virginia"
Virginia Wildlife Magazine
Subscription Department
P.O. Box 37832
Boone, IA 50037-0832
Current Subscriber? Call 1-800-710-9369 for subscription questions and renewal orders