Virginia Wildlife is your ticket to learning more about Virginia's spectacular wildlife, fisheries, and breathtaking habitats. Whether you hunt, fish, boat, camp, or take in the wildlife from your easy chair, Virginia Wildlife offers you stories and insight on the natural world, supplied by the state's leading wildlife and outdoor experts.
May – June 2021 Issue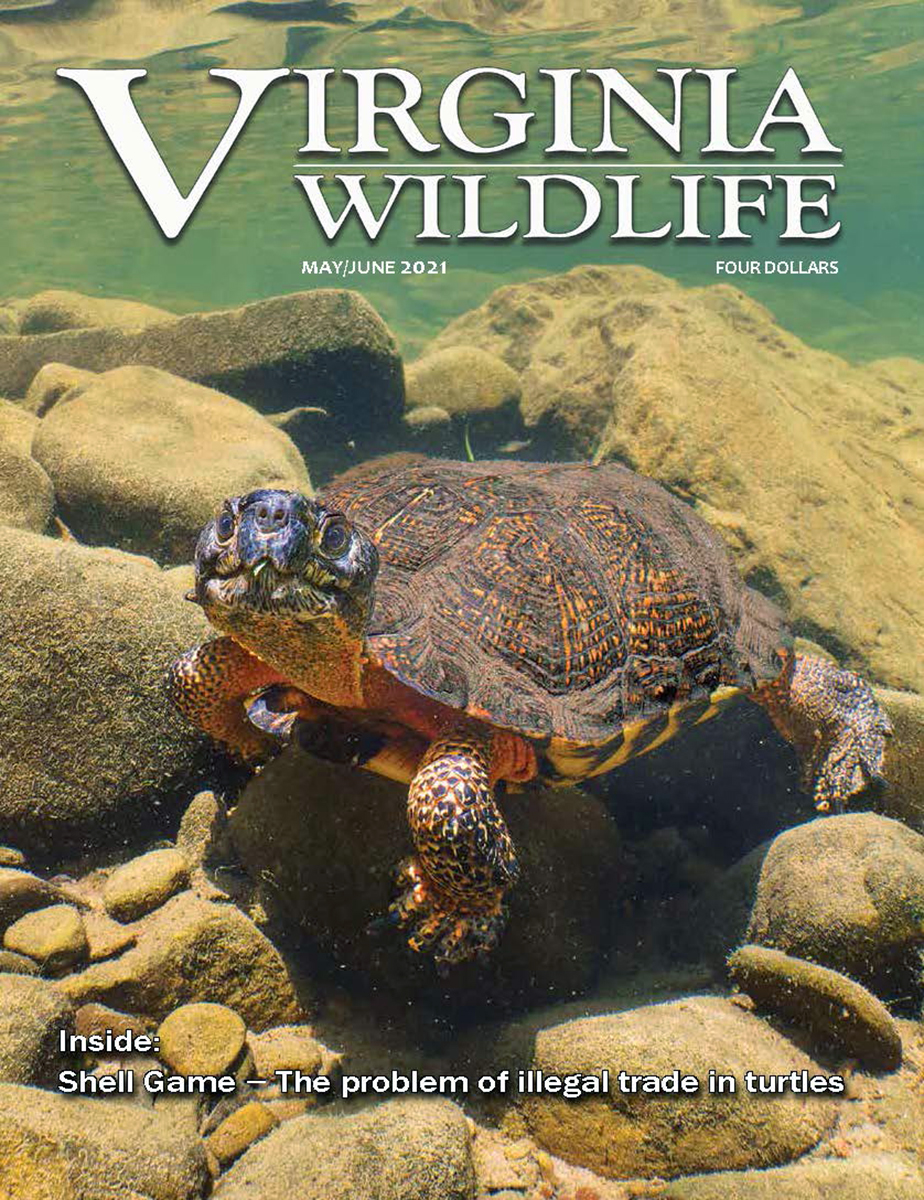 Illegal trade in freshwater turtles and tortoises is a bigger problem than many realize.
Reconnecting to the Outdoors During COVID
The pandemic sparked new and renewed interest in outdoor recreation.
See Below the Surface
River Snorkeling gives a fascinating and educational perspective to Virginia's fish.
Tie on a Streamer!
Try one of these 12 top streamer flies and great tactics for a fun, effective day of fishing.
Explore the Wild with the Virginia Bird and Wildlife Trail
Virginia's unique guide for viewing wildlife enters its third decade.
What You Need to Know About Sarcoptic Mange in Black Bears
Reporting an animal with this highly contagious skin disease is the best course of action.
Also...
Working for Wildlife, the Angler Hall of Fame, and the columns A Walk in the Woods, On the Water, Photo Tips, Fare Game, and Good Reads.
Subscribe to Virginia Wildlife Magazine
18 Issues (3 Years) at $29.95 — Best Deal!
12 Issues (2 Years) at only $23.95
6 Issues (1 Year) at only $12.95
Call Toll-Free
1-800-710-9369
Subscribe Online
Subscribe by Mail
Check Payable to "Treasurer of Virginia"
Virginia Wildlife Magazine
Subscription Department
P.O. Box 2042
Williamsport, PA 17703-9369
Current Subscriber? Call 1-800-710-9369 for subscription questions and renewal orders