Virginia Wildlife is your ticket to learning more about Virginia's spectacular wildlife, fisheries, and breathtaking habitats. Whether you hunt, fish, boat, camp, or take in the wildlife from your easy chair, Virginia Wildlife offers you stories and insight on the natural world, supplied by the state's leading wildlife and outdoor experts.
January – February 2023 Issue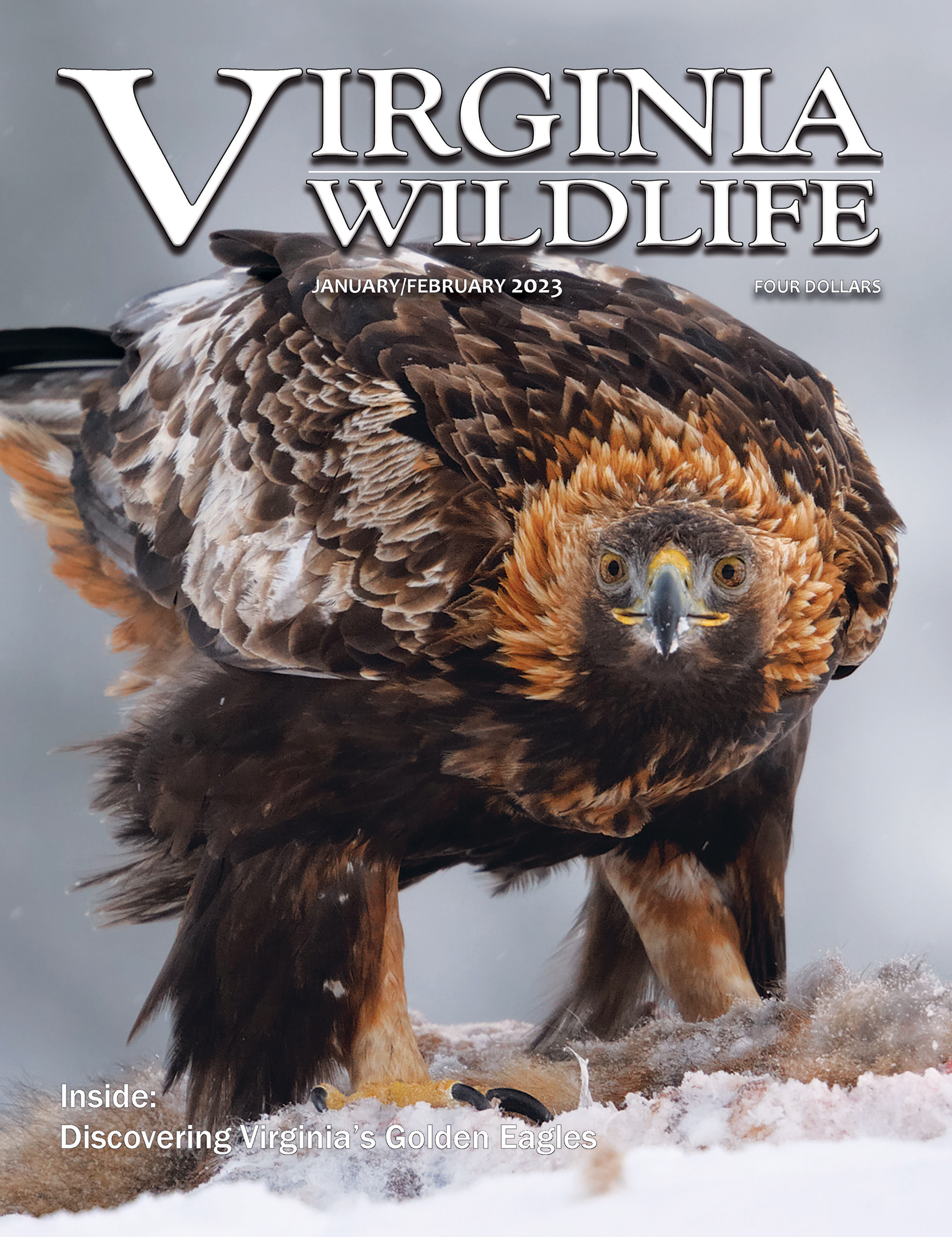 In just 14 years, the golden eagle has gone from virtually unknown in Virginia to a species with a vast amount of data to inform future management decisions.
Check Your Heart
Even a frigid day that ends empty-handed is a great one when ducks fly.
Saving the Hidden Fish
Meet the nonprofit working to help safeguard Virginia's freshwater legacy.
The Incredible Journeys of High-Mileage Great Blue Herons
Some of these awkwardly elegant birds are residents to Virginia, but some are just passing through.
Communicating About Conservation: What's in it for Me?
Building support for conservation among diverse interest groups requires good storytelling and great messages about why the science matters.
Subscribe to Virginia Wildlife Magazine
18 Issues (3 Years) at $29.95 — Best Deal!
12 Issues (2 Years) at only $23.95
6 Issues (1 Year) at only $12.95
Call Toll-Free
1-800-710-9369
Subscribe Online
Subscribe by Mail
Check Payable to "Treasurer of Virginia"
Virginia Wildlife Magazine
Subscription Department
P.O. Box 2042
Williamsport, PA 17703-9369
Current Subscriber? Call 1-800-710-9369 for subscription questions and renewal orders