Virginia Wildlife is your ticket to learning more about Virginia's spectacular wildlife, fisheries, and breathtaking habitats. Whether you hunt, fish, boat, camp, or take in the wildlife from your easy chair, Virginia Wildlife offers you stories and insight on the natural world, supplied by the state's leading wildlife and outdoor experts.
May – June 2022 Issue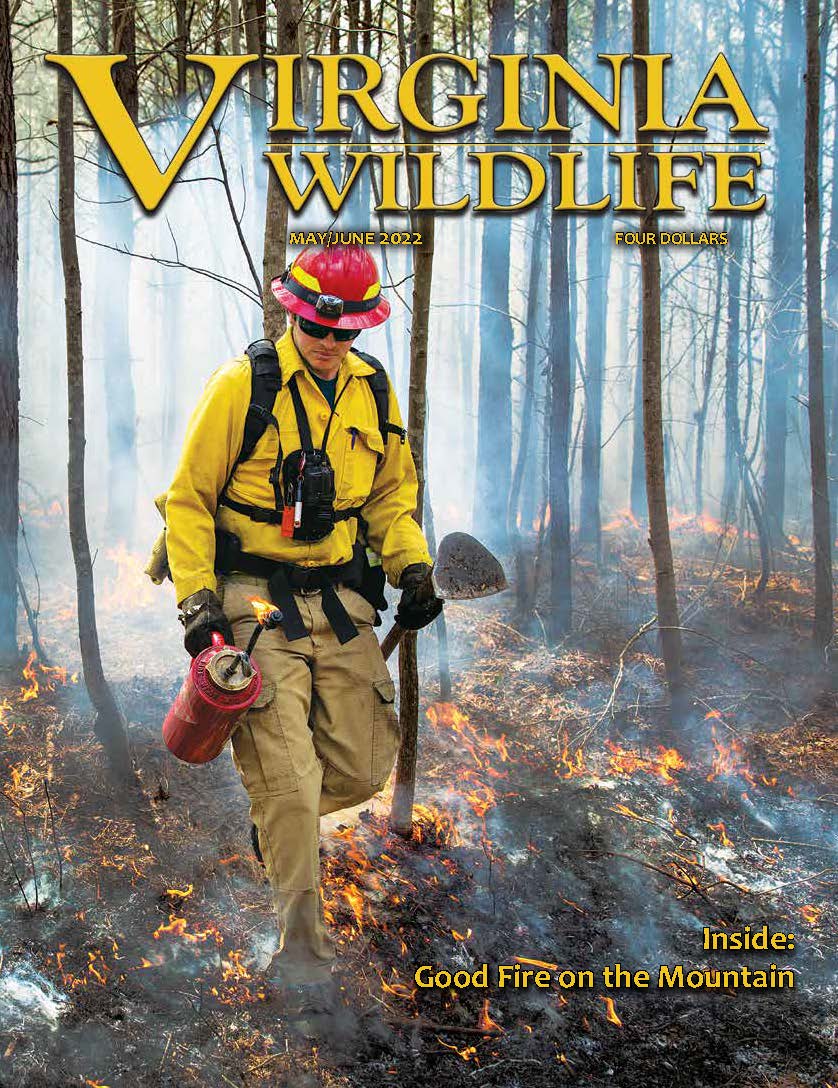 Deploying prescribed fire has significant benefits for wildlife and their habitats.
Marshall McDonald Left His Legacy in Virginia's Fisheries
The inventions and ideas of this 19th century fisheries commissioner made an impact that's still visible today.
Explore the Wild with Primitive Camping on Wildlife Management Areas
Primitive camping is another way to enjoy Wildlife Management Areas.
Awaken the Senses While Float Fishing
Spending time floating down the river can connect you to the sights, sounds, and smells of the natural world.
Leonard Lee Rue III Captures Wildlife Like No Other
The legendary wildlife photographer, videographer, and author has lived a fascinating life and made an impact on the world of wildlife conservation.
The Spawning Behavior of Smallmouth Bass
As Virginia's waters warm, this popular sport fish begins to reproduce.
Subscribe to Virginia Wildlife Magazine
18 Issues (3 Years) at $29.95 — Best Deal!
12 Issues (2 Years) at only $23.95
6 Issues (1 Year) at only $12.95
Call Toll-Free
1-800-710-9369
Subscribe Online
Subscribe by Mail
Check Payable to "Treasurer of Virginia"
Virginia Wildlife Magazine
Subscription Department
P.O. Box 2042
Williamsport, PA 17703-9369
Current Subscriber? Call 1-800-710-9369 for subscription questions and renewal orders