Virginia Wildlife is your ticket to learning more about Virginia's spectacular wildlife, fisheries, and breathtaking habitats. Whether you hunt, fish, boat, camp, or take in the wildlife from your easy chair, Virginia Wildlife offers you stories and insight on the natural world, supplied by the state's leading wildlife and outdoor experts.
November – December 2020 Issue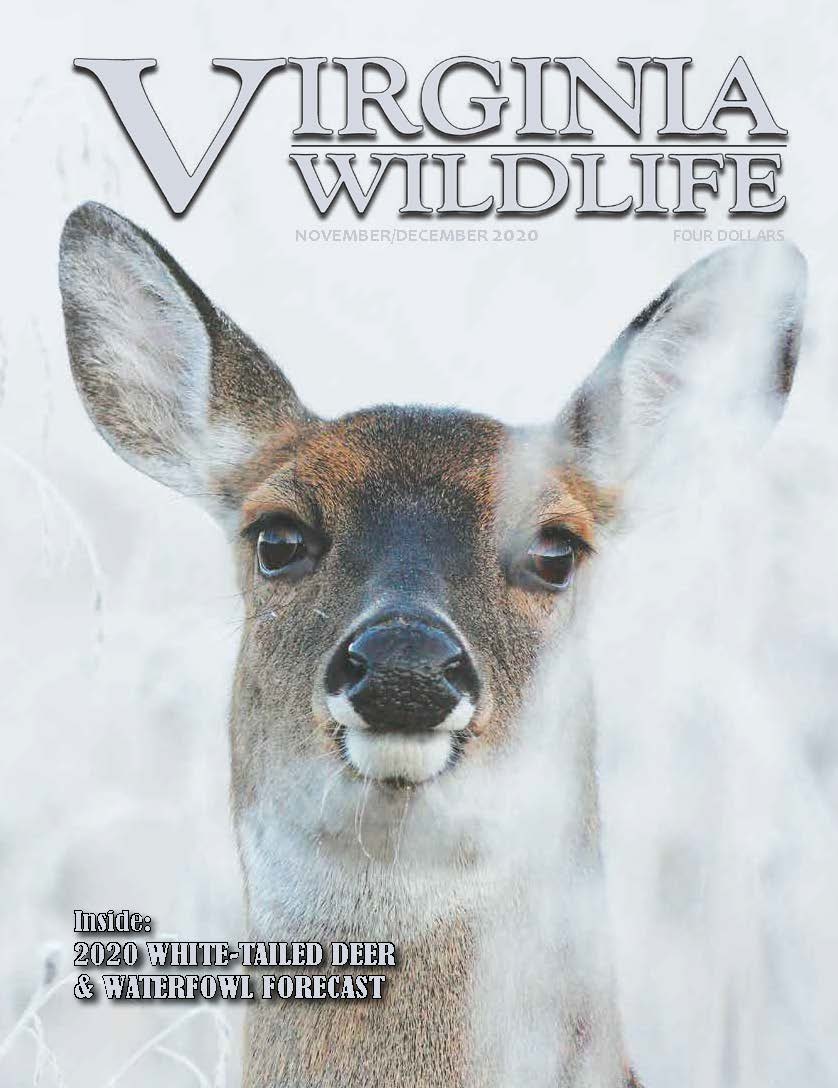 This single mother taught herself how to hunt after age 40 and values the peace she finds in the woods.
2020 White-tailed Deer & Waterfowl Forecast
DWR biologists share their insights on deer and waterfowl seasons based on current data, weather impacts, and field observations.
Dr. Mamie A. Parker Wants to Make Room for Everyone Outdoors
This DWR board member has made conservation her life's work.
Preston Thompson Carves Decoys that Work and Win
This Essex County artist creates works of art that also work in the field.
A Dog Unlike Any Other
These hunting breeds from Italy, France, Spain, and Germany definitely stand out.
The Common Raven is Anything But Ordinary
Get to know this remarkably adaptive and resilient bird known for its acrobatic flight and intelligence.
Bow Hunting in the Burbs
The DWR urban archery season helps manage deer populations in densely populated areas.
Subscribe to Virginia Wildlife Magazine
18 Issues (3 Years) at $29.95 — Best Deal!
12 Issues (2 Years) at only $23.95
6 Issues (1 Year) at only $12.95
Call Toll-Free
1-800-710-9369
Subscribe Online
Subscribe by Mail
Check Payable to "Treasurer of Virginia"
Virginia Wildlife Magazine
Subscription Department
P.O. Box 37832
Boone, IA 50037-0832
Current Subscriber? Call 1-800-710-9369 for subscription questions and renewal orders