Virginia Wildlife is your ticket to learning more about Virginia's spectacular wildlife, fisheries, and breathtaking habitats. Whether you hunt, fish, boat, camp, or take in the wildlife from your easy chair, Virginia Wildlife offers you stories and insight on the natural world, supplied by the state's leading wildlife and outdoor experts.
November – December 2021 Issue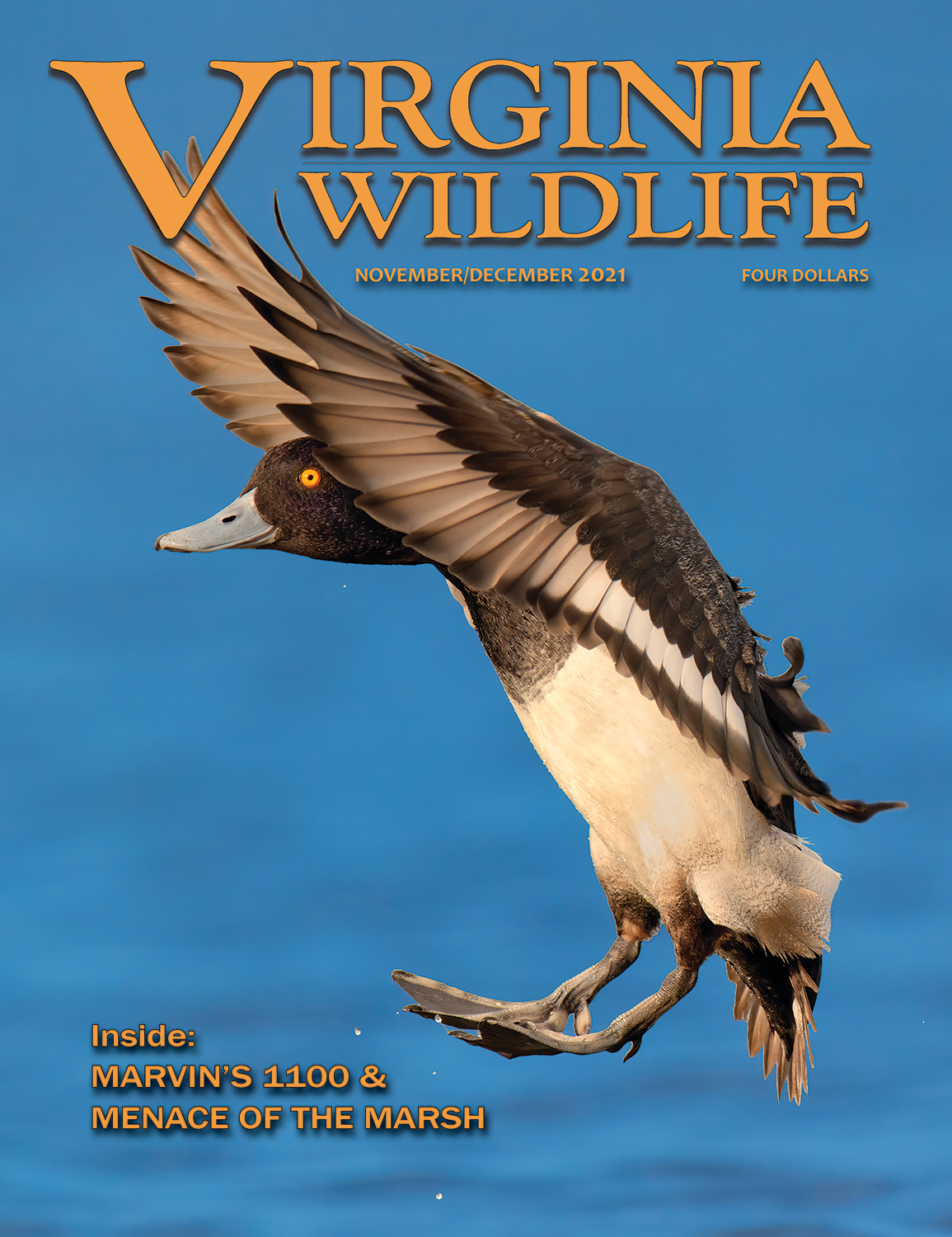 Marvin's 1100
A classic gun evokes memories of an early morning mishap.
Nutria, an invasive rodent species, threatens Virginia's wetland wildlife habitats.
DWR's PALS Program is a Great Way to Explore the Wild
The PALS program opened up new hunting opportunities in Southwest Virginia for this avid outdoorsman.
Old Bucks are Different
Mature white-tailed bucks can be crafty and elusive; these tips can help you outwit them.
Elk in Virginia
After nine years, a herd of more than 275 elk is doing well in Virginia.
Biodiversity is on Display at the State Arboretum of Virginia
The trees and plants of the State Arboretum and Blandy Farm provide a home for wildlife and research.
Subscribe to Virginia Wildlife Magazine
18 Issues (3 Years) at $29.95 — Best Deal!
12 Issues (2 Years) at only $23.95
6 Issues (1 Year) at only $12.95
Call Toll-Free
1-800-710-9369
Subscribe Online
Subscribe by Mail
Check Payable to "Treasurer of Virginia"
Virginia Wildlife Magazine
Subscription Department
P.O. Box 2042
Williamsport, PA 17703-9369
Current Subscriber? Call 1-800-710-9369 for subscription questions and renewal orders