Virginia Wildlife is your ticket to learning more about Virginia's spectacular wildlife, fisheries, and breathtaking habitats. Whether you hunt, fish, boat, camp, or take in the wildlife from your easy chair, Virginia Wildlife offers you stories and insight on the natural world, supplied by the state's leading wildlife and outdoor experts.
November – December 2023 Issue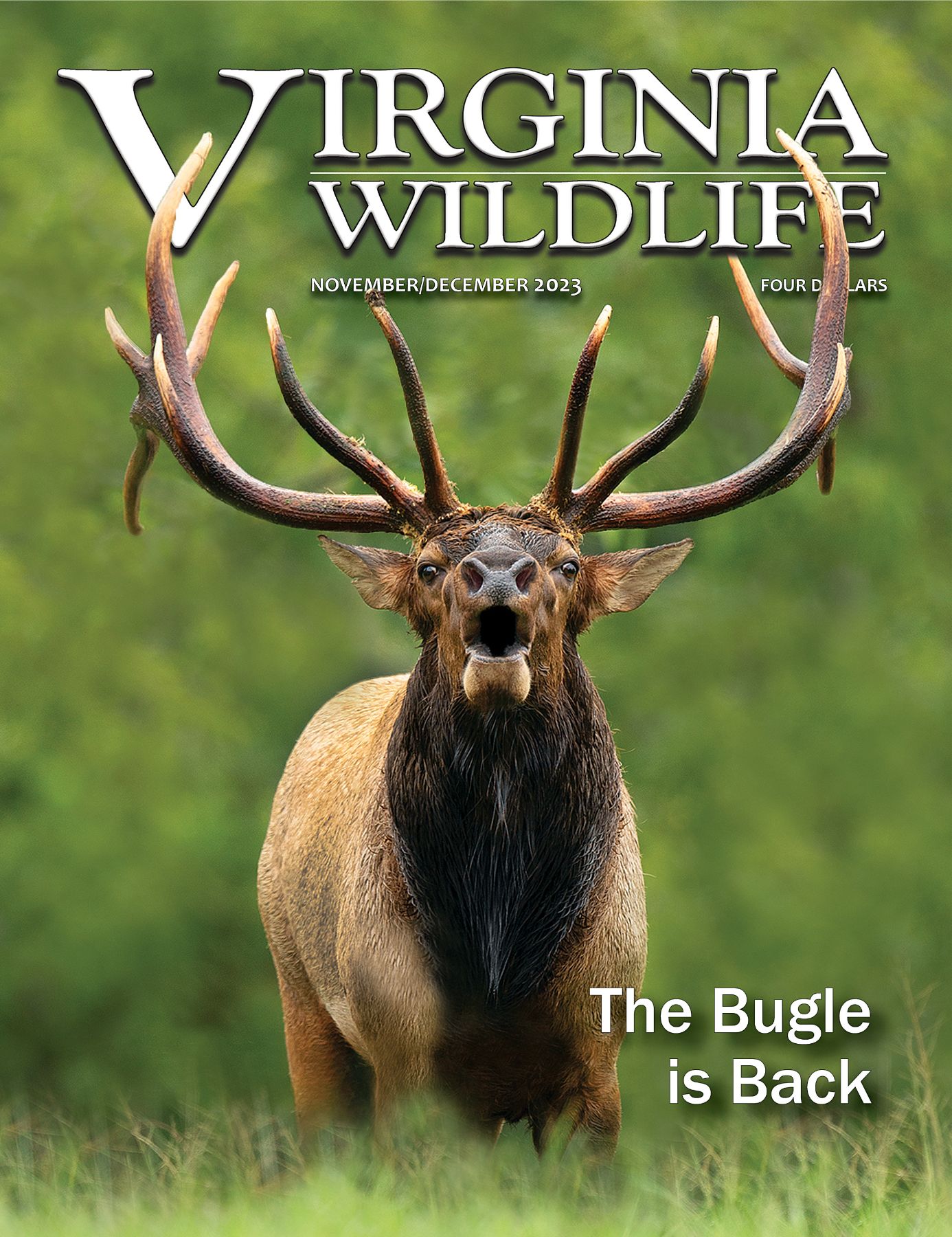 Virginia's elk restoration is a resounding success.
The White Oak Crisis
The decline of this hardwood species that's so essential for wildlife habitat is causing concern.
Where Have All the Hunters Gone?
The steady decline in numbers of licensed deer hunters poses significant challenges in the management strategies for white-tailed deer.
Explore the Wild at Fairystone Farms WMA
Fairystone Farms Wildlife Management Area offers not only excellent hunting, fishing, and wildlife watching opportunities, but also an extremely unique geological feature.
A Tale of Two Endangered Species
As the Endangered Species Act marks its 50th anniversary, wildlife conservationists celebrate its remarkable achievements and reflect on what has yet to be done.
Subscribe to Virginia Wildlife Magazine
18 Issues (3 Years) at $29.95 — Best Deal!
12 Issues (2 Years) at only $23.95
6 Issues (1 Year) at only $12.95
Call Toll-Free
1-800-710-9369
Subscribe Online
Subscribe by Mail
Check Payable to "Treasurer of Virginia"
Virginia Wildlife Magazine
Subscription Department
P.O. Box 2042
Williamsport, PA 17703-9369
Current Subscriber? Call 1-800-710-9369 for subscription questions and renewal orders