Virginia Wildlife is your ticket to learning more about Virginia's spectacular wildlife, fisheries, and breathtaking habitats. Whether you hunt, fish, boat, camp, or take in the wildlife from your easy chair, Virginia Wildlife offers you stories and insight on the natural world, supplied by the state's leading wildlife and outdoor experts.
September – October 2020 Issue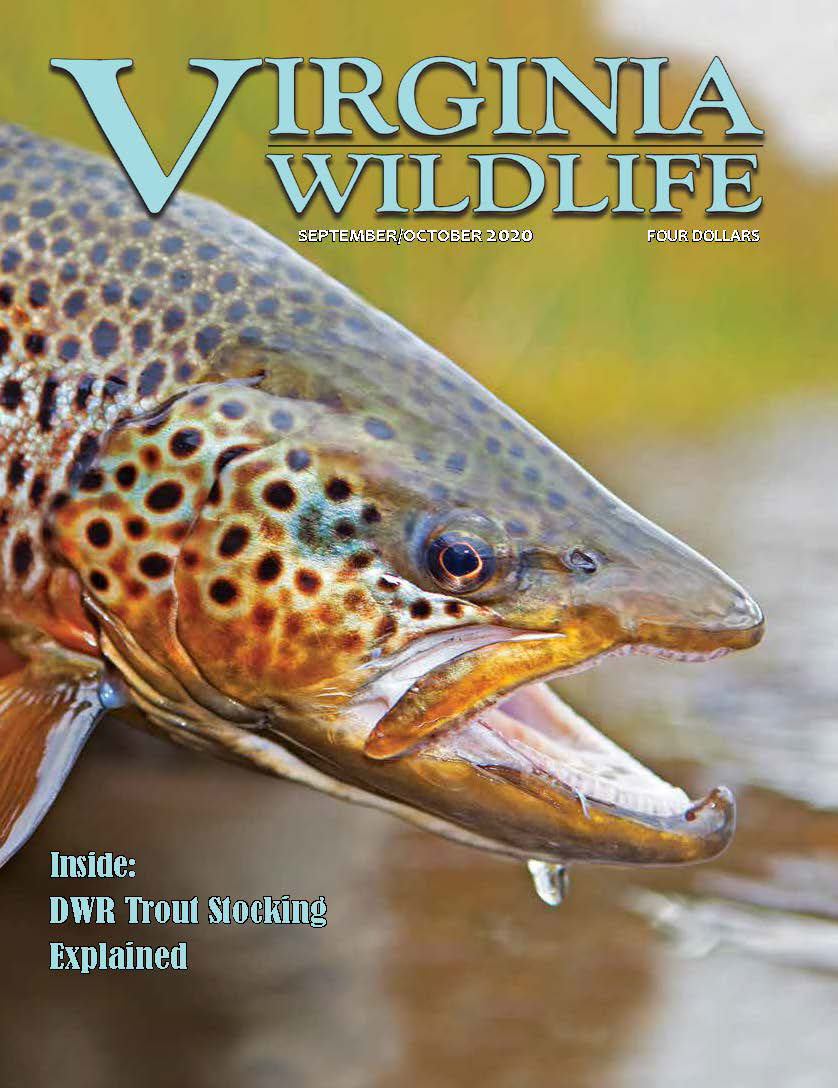 What goes into the Department of Wildlife Resources' trout-stocking program?
#VATroutSlam Tales
A look at some of the anglers who accomplished the Virginia Trout Slam Challenge.
Four-Legged Enforcers and Friend
The nine dogs of the DWR K9 Conservation Police force serve Virginia with unique skills and a wag of the tail.
A New Mindset for the 21st Century Bird Hunter
The 21st century Virginia upland bird hunter has to develop a new mindset to enjoy the sport.
Fast and Furious: Fall Hawk Migration
Bird enthusiasts in the Commonwealth flock to mountaintop sites to watch the annual spectacle of hawk migration.
Mixed News After 10 Years of White-Nose Syndrome
Virginia's bat populations have seen significant declines in certain species after a decade of white-nose syndrome, but other species seem stable.
Subscribe to Virginia Wildlife Magazine
18 Issues (3 Years) at $29.95 — Best Deal!
12 Issues (2 Years) at only $23.95
6 Issues (1 Year) at only $12.95
Call Toll-Free
1-800-710-9369
Subscribe Online
Subscribe by Mail
Check Payable to "Treasurer of Virginia"
Virginia Wildlife Magazine
Subscription Department
P.O. Box 37832
Boone, IA 50037-0832
Current Subscriber? Call 1-800-710-9369 for subscription questions and renewal orders