From the Virginia Wildlife Archives
A specially designed modern style with a throwback feature, the Vintage Deer Stamp hat is perfect for any activity of the outdoor lifestyle. This limited edition hat is essential for protecting your face from the sun while afield or during everyday use.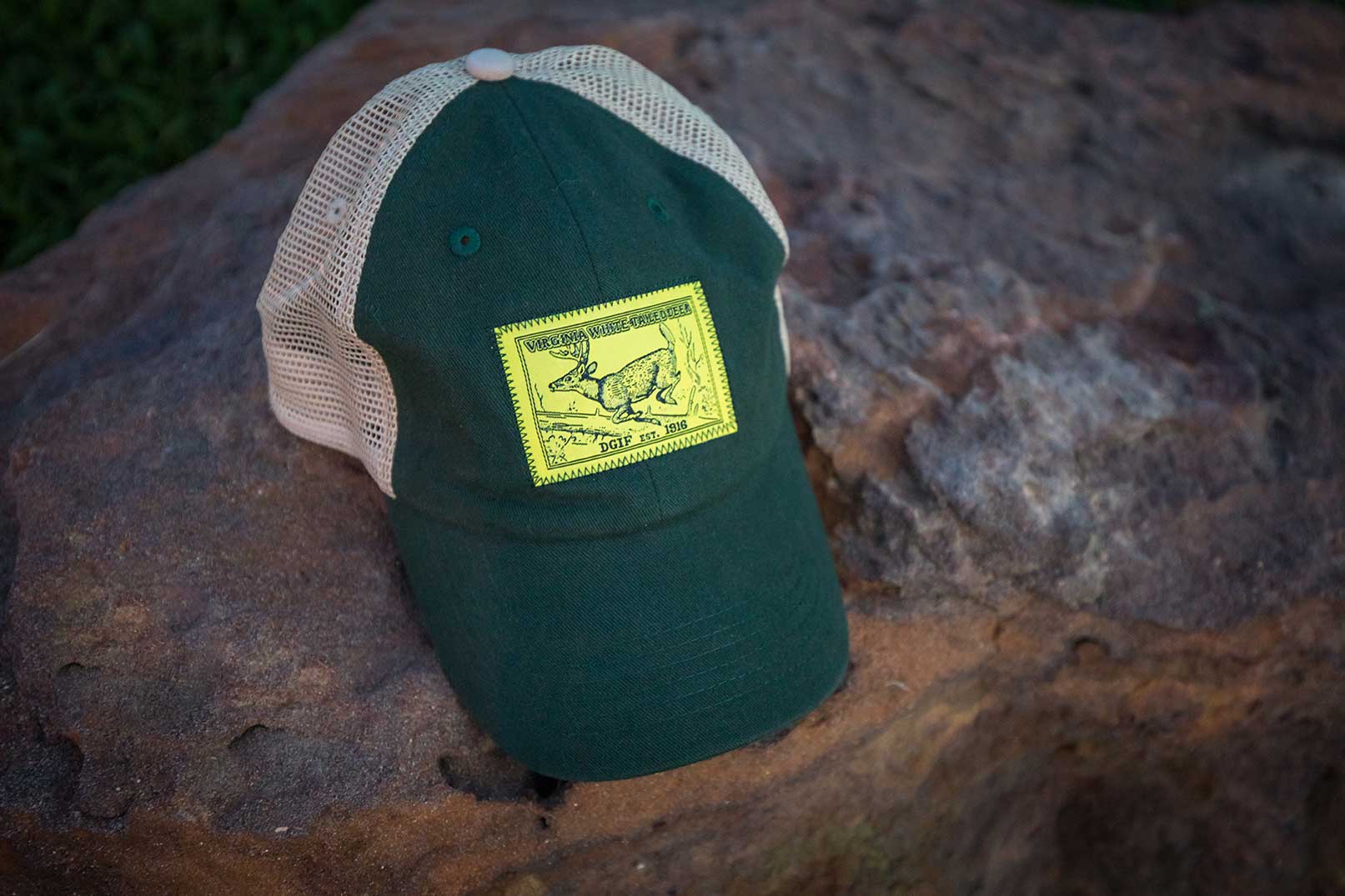 Featured on this hat is a vintage 1944 Virginia white-tailed deer stamp. The original stamp design illustrates the necessary purpose of wildlife conservation decades ago as it still is today.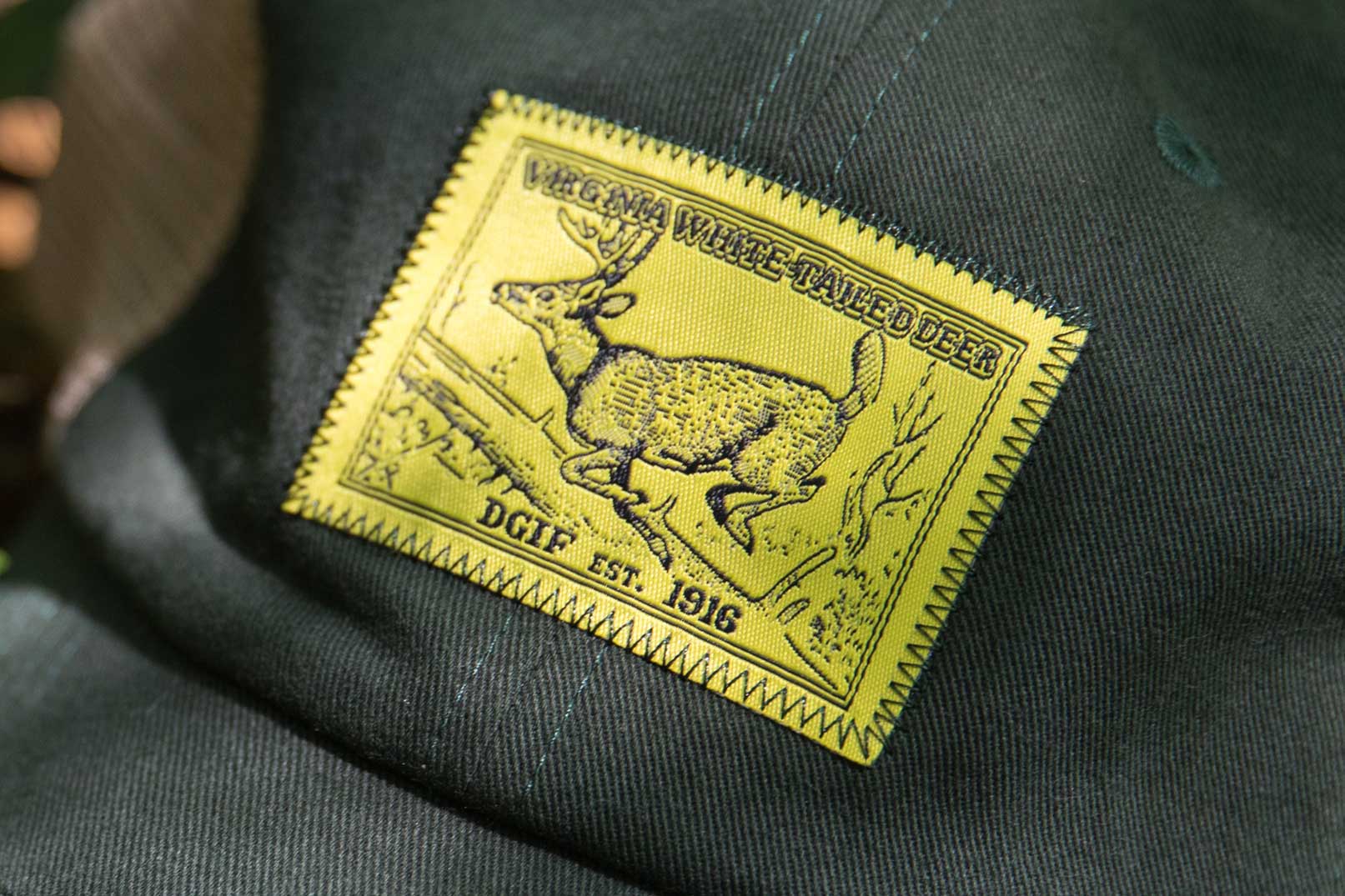 A mesh back and velcro strap make this hat adjustable and suitable for the perfect fit. Price includes shipping and all proceeds go towards the Virginia Wildlife Grant Program.
Want to be among the first to know when products like this are released? Stay up to date and never miss out on one of our limited edition releases by joining our email list.