Virginia Wildlife is your ticket to learning more about Virginia's spectacular wildlife, fisheries, and breathtaking habitats. Whether you hunt, fish, boat, camp, or take in the wildlife from your easy chair, Virginia Wildlife offers you stories and insight on the natural world, supplied by the state's leading wildlife and outdoor experts.
March – April 2021 Issue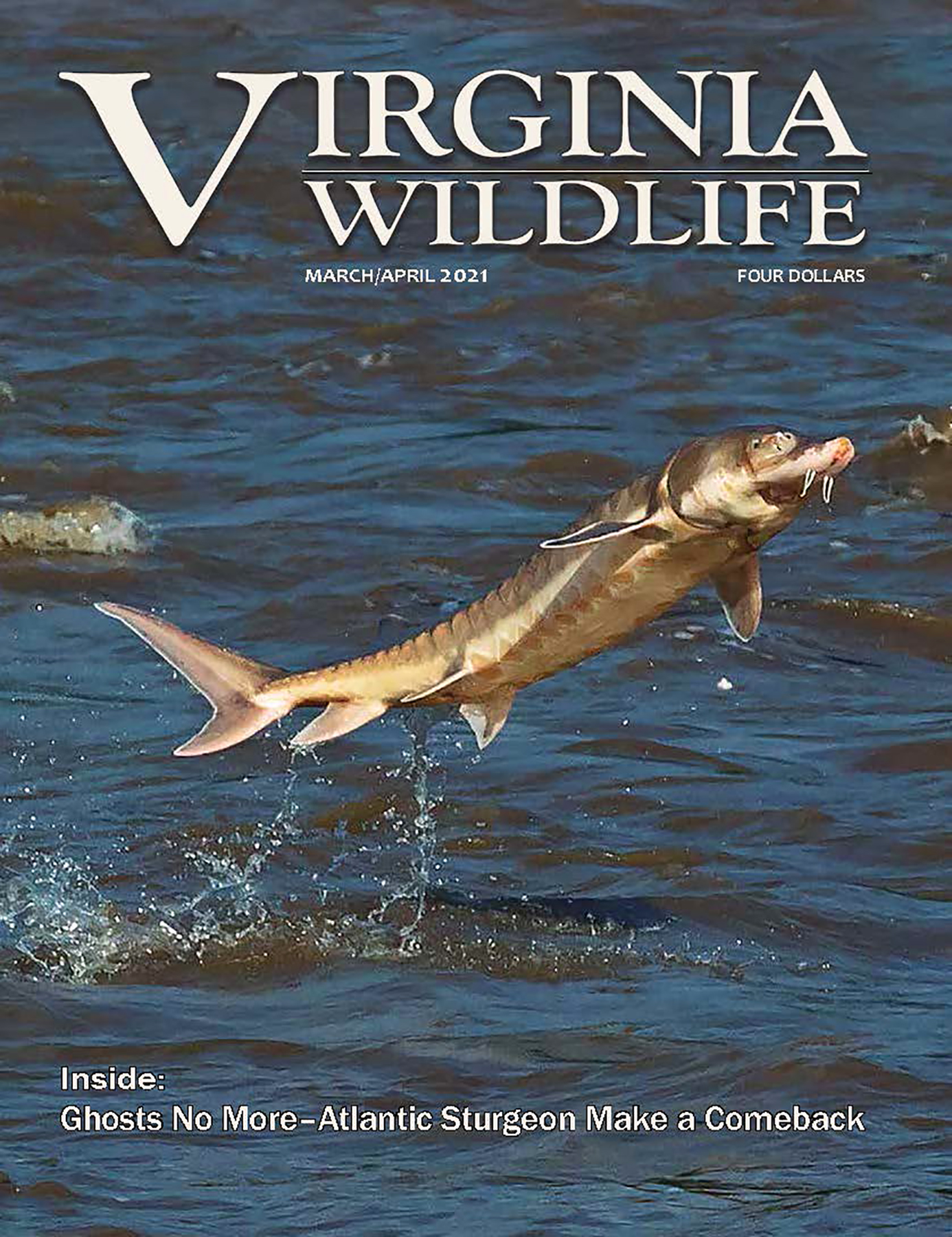 Ghosts No More
How a coordinated approach has helped Atlantic sturgeon rebound in Virginia's rivers.
Hunting Changed Lock Dolinger's Life
Outdoor pursuits have helped this teenager adjust to rural Virginia life after adoption from China.
Nature Where You Least Expect it
In highly developed Hampton Roads, a trio of distinctive green spaces provide critical wildlife habitat, foster healthy communities, and spur neighborhood revitalization.
Wildflowers and Foxes - A Unique Connection
A photo essay about how wildflowers and foxes have a beautiful connection that not many folks know about.
Virginia's Unsung Catfishes
They might not be flashy or massive, but madtoms are essential in Virginia's waters.
10 Tactics for Quiet Toms
It helps to have a variety of strategies to try when gobblers go silent.
Subscribe to Virginia Wildlife Magazine
18 Issues (3 Years) at $29.95 — Best Deal!
12 Issues (2 Years) at only $23.95
6 Issues (1 Year) at only $12.95
Call Toll-Free
1-800-710-9369
Subscribe Online
Subscribe by Mail
Check Payable to "Treasurer of Virginia"
Virginia Wildlife Magazine
Subscription Department
P.O. Box 37832
Boone, IA 50037-0832
Current Subscriber? Call 1-800-710-9369 for subscription questions and renewal orders