Purchase a Native Pollinator Seed Packet
Congratulations on picking up one of DWR's Virginia Native Pollinator seed packets! This custom seed mix is made up of wildflowers native to Virginia. These flowers are beautiful and provide great benefits for Virginia's pollinators and other wildlife species.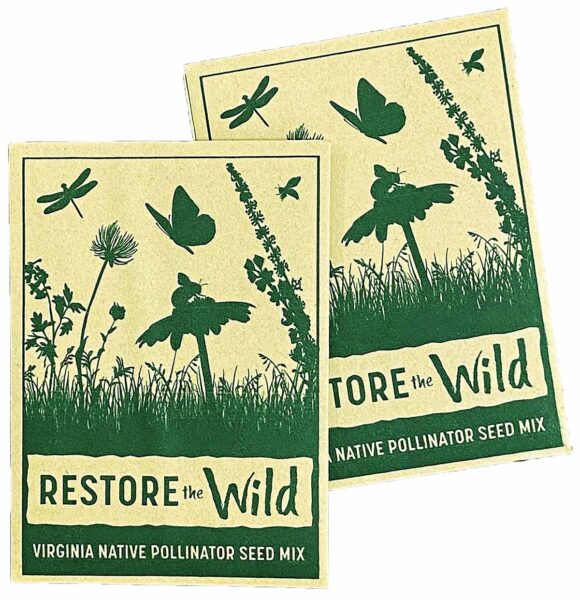 Native plants are the cornerstone of any backyard habitat. These wildflowers will provide nectar and pollen for butterflies and bees and other native insects. Songbirds will feed caterpillars to their young and feast on the seeds these plants produce. You will be "Restoring the Wild" in your own backyard!
What's In Your Packet?
This seed packet contains six native Virginia wildflowers species that support pollinators and other wildlife like songbirds. Properly established and maintained, they will provide you with years of enjoyment. The annuals in your seed mix will establish fairly quickly, while the perennial plants may take a few years to really get established.

Help Ongoing Habitat Restoration Projects Across the Commonwealth »