The Marsh Cam is a livestreaming camera located on the southern end of Hog Island Wildlife Management Area (WMA), centered between a tidal marsh and two managed impoundments. It remains in operation 24/7, every day of the year, which means that night or day no matter the season, there is always something to see!
Saw Something on Marsh Cam?
You can share your observations from the Marsh Cam here on our website. Learn how to submit your photos!
Here are others' most recent observations:
Changing seasons brings a host of new viewing opportunities, be it in winter when waterfowl forage by the thousands or summer when turtles bask and finfish can be seen spawning in shallow waters.
What's on Marsh Cam This Season?
Don't let the chilly temperatures trick you into thinking that winter isn't a prime time for wildlife watching as there are numerous iconic species which can be seen at the WMA only during these colder months. Hog Island is a nexus for numerous species of waterfowl, which can sometimes be seen by the thousands as they forage and take refuge within the impoundment waters. Scroll through the carousel below for a preview as to what you may see on Marsh Cam in the winter...no hats, or mittens needed for winter wildlife watching here, but hot chocolate is highly recommended!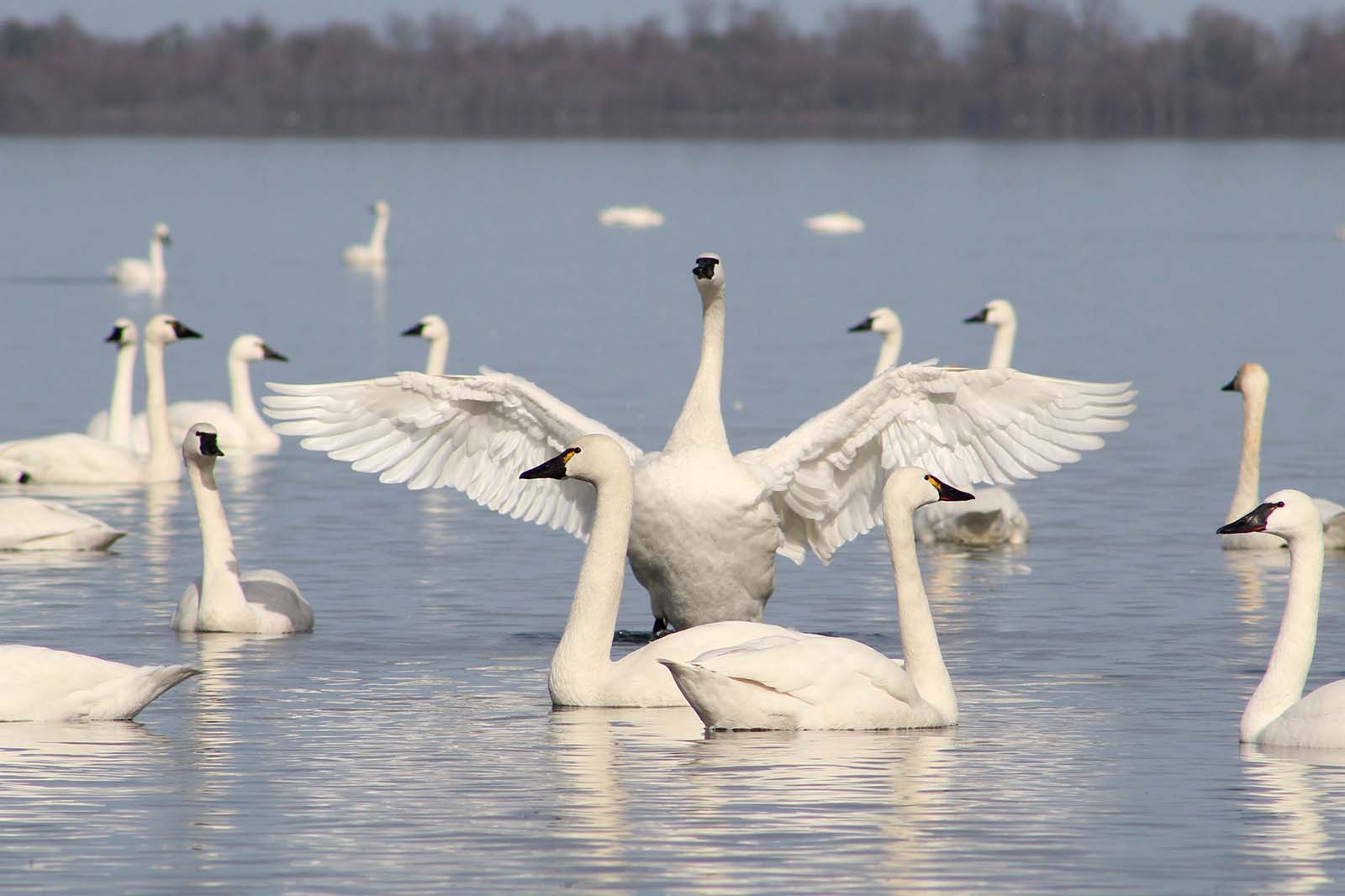 The tundra swan is a harbinger of winter at Hog Island. Although these magnificent birds nest in the arctic tundras during the summer, their annual southern migration to the estuaries of the Mid-Atlantic regularly bring winter flocks to the WMA. Look for their all white plumage, long and skinny necks, and black feet and bill as they gracefully glide across the waters of the impoundments.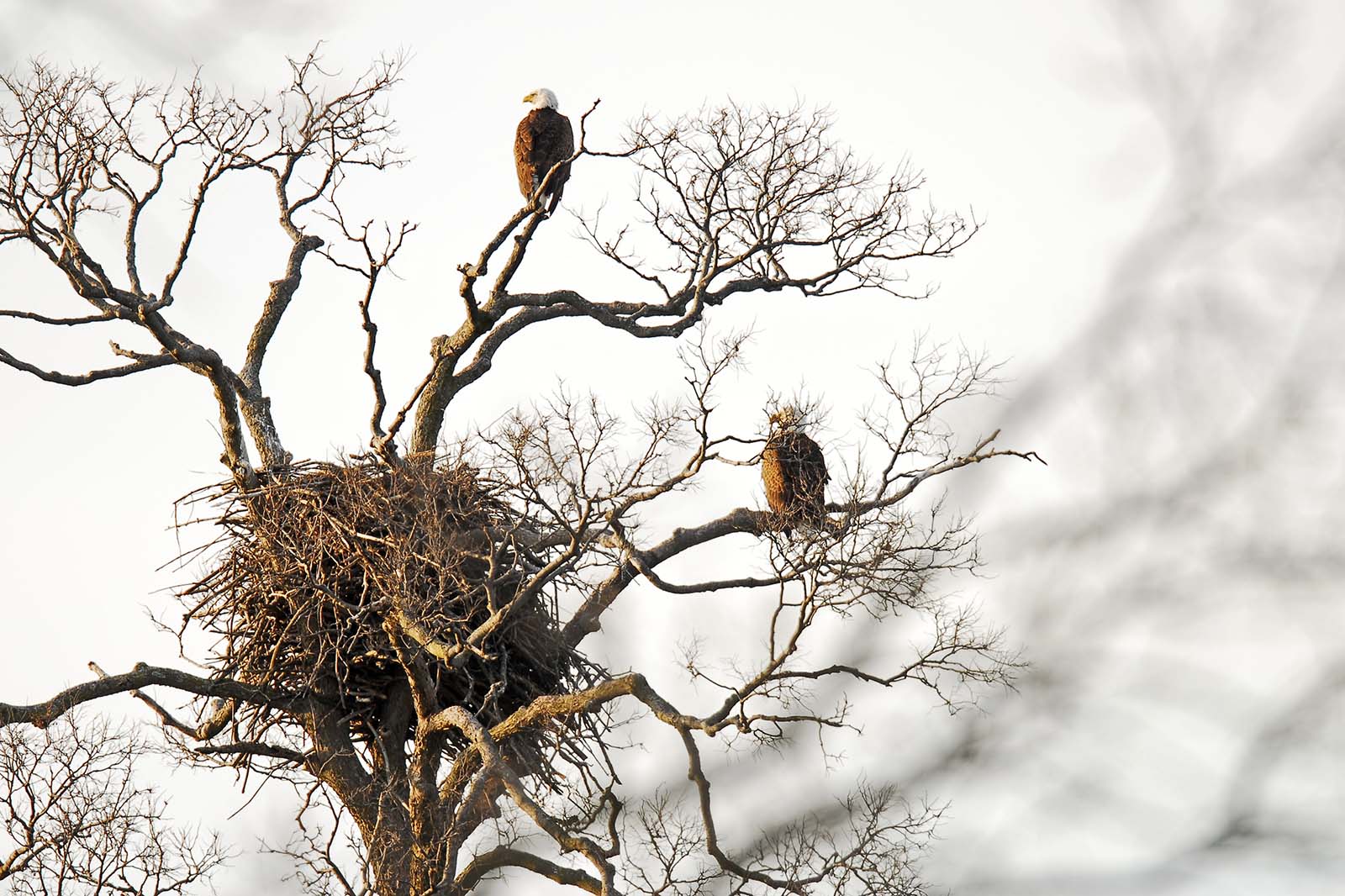 The bald eagle is an iconic bird recognizable by just about everyone. But did you know that Hog Island WMA serves as an important concentration area for the species? Although bald eagles can be readily observed onsite year-round, winter is eagle nesting season so survey the bare treetops for the perched silhouette of an eagle or potentially even the makings of a nest. Lucky observers may even see them snatching an unsuspecting fish from the water.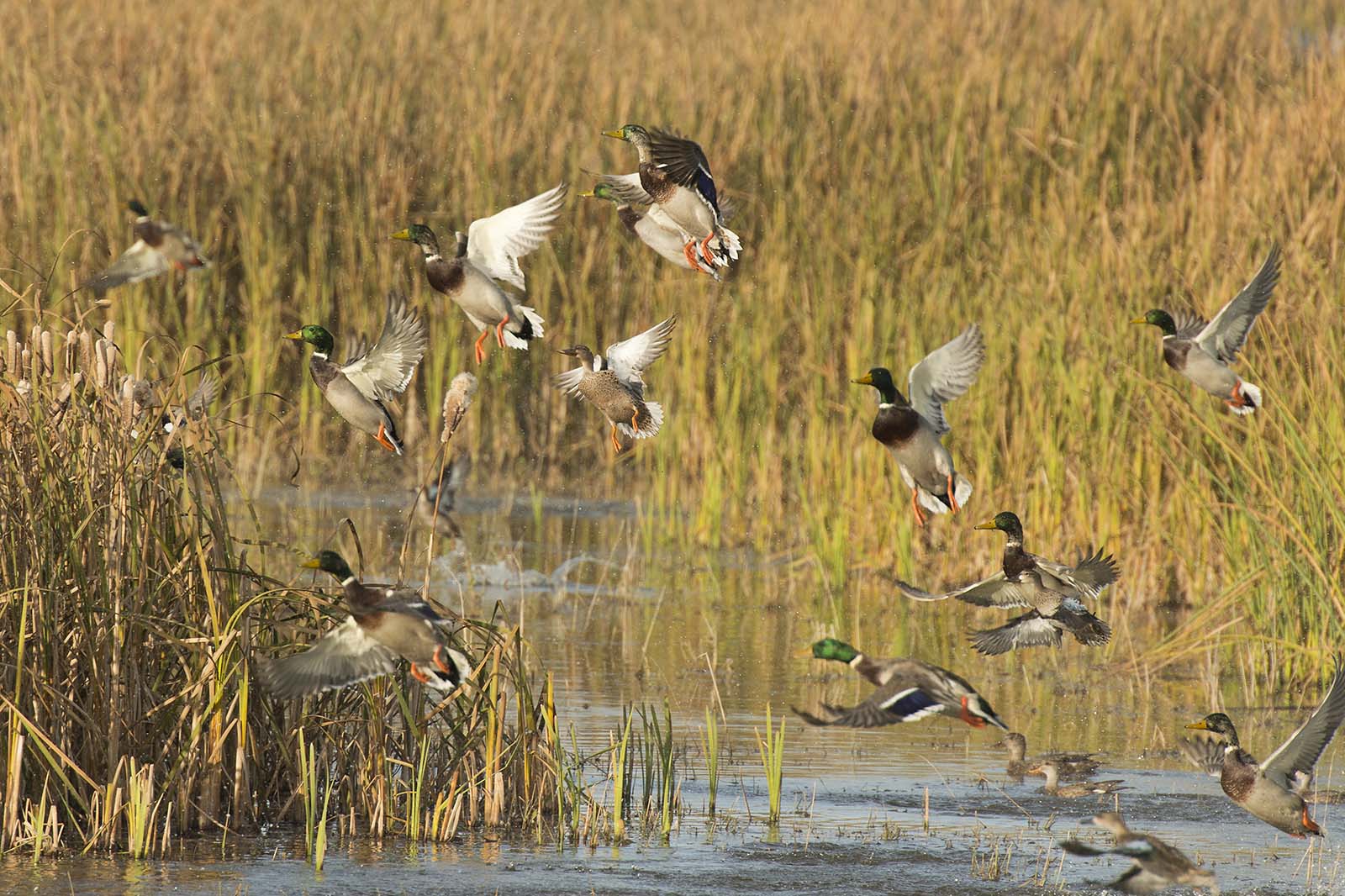 Winters at Hog Island are all about the waterfowl. Larger species of dabbling ducks flock to the impoundments by the masses where moist soil management throughout the summer and fall ensure an adequate food supply awaits these birds upon their winter arrival. Specific species to look out for include gadwall, American wigeon, Northern pintails, and American black ducks.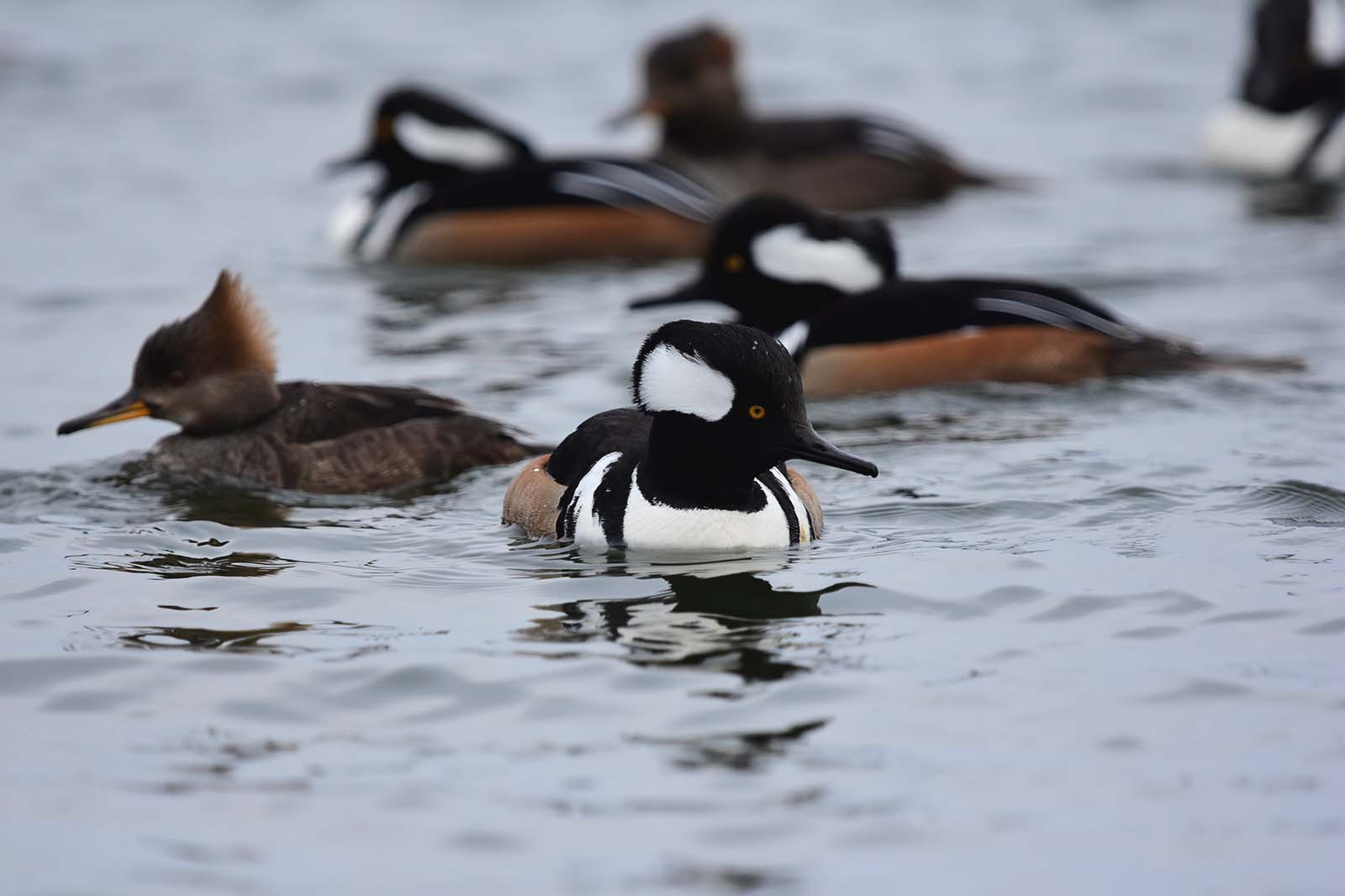 Hooded mergansers and buffleheads are two of the more attractive ducks often seen on camera throughout the winter as they dive for food. Although males of these species may look similar to some, hooded mergansers can be distinguished by their larger size black and brown wings, and a crest which features a white patch completely surrounded by a black border as opposed to a crest only surrounded by black on three sides.
Learn More About Hog Island WMA
Named by 17th century English settlers who used the land primarily as a foraging ground for swine, Hog Island WMA not only has important ties to the founding of our nation, but its marshes and managed wetland impoundments have made this property a true mecca for fish and wildlife alike.

Marsh Cam is made possible by generous support from our partners at the Hampton Roads Sanitation District.