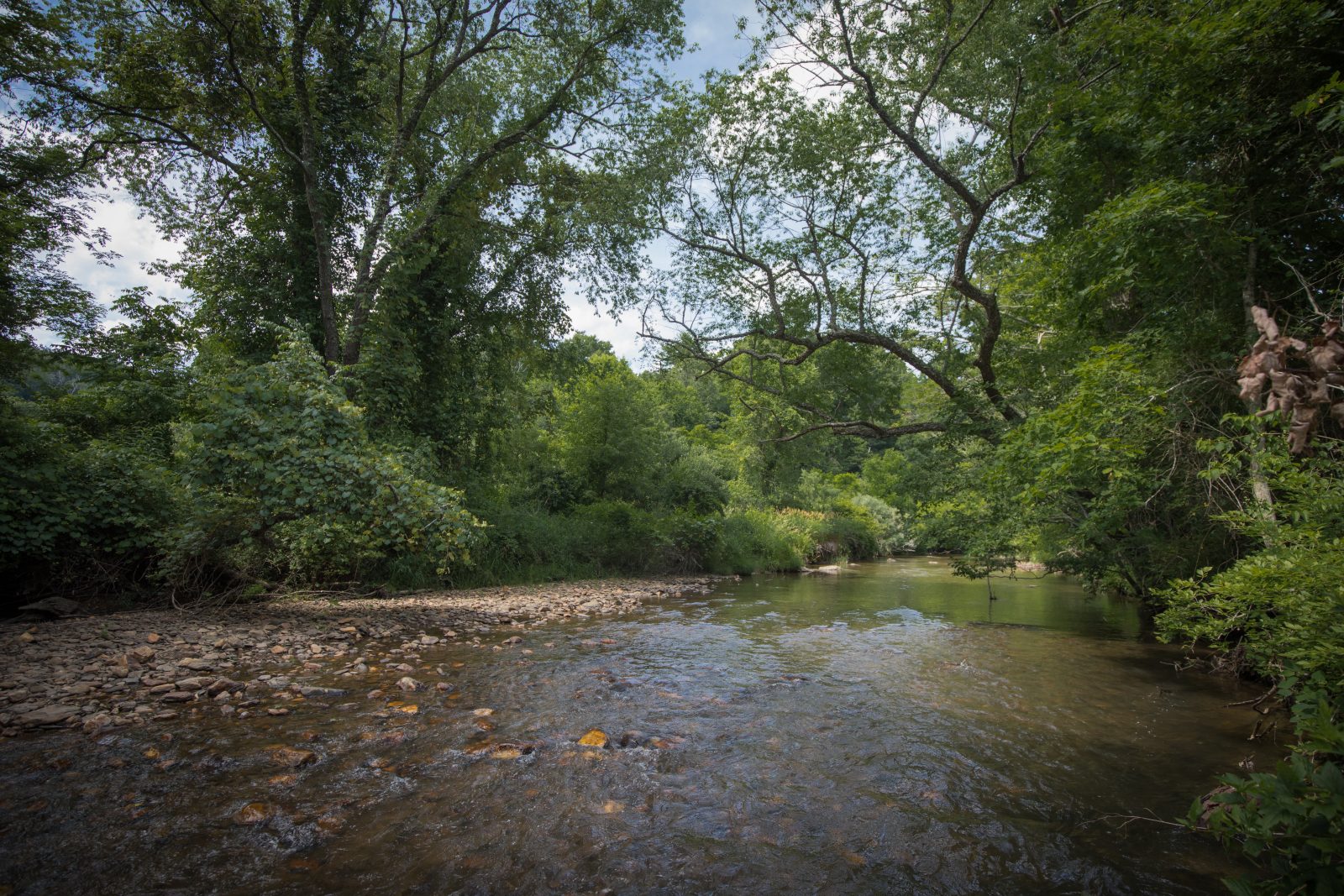 If you're looking for a varied outdoor experience, come and enjoy Crooked Creek Wildlife Management Area. With its natural beauty, native and stocked trout fisheries, hiking, hunting, and wildlife viewing, this area offers visitors rich recreational opportunities in beautiful southwestern Virginia.
The Crooked Creek Wildlife Management Area is located in the gently rolling mountains of Carroll county in Southwest Virginia. The area's 1,882 acres include both forested and open land and encompass portions of both Crooked Creek and the East Fork of Crooked Creek. Much of the area was formerly farmland, with several old home sites scattered throughout the property. Forested areas are primarily mixed hardwoods with scattered pine stands throughout. Open areas are former pasture land. Rhododendron thickets border much of the stream. Elevation ranges from 2,400 feet at the streambed to over 3,000 feet.
Hunting
Crooked Creek offers varied hunting opportunities. Deer, turkey, and squirrel are the most popular species hunted on the area, and forest management practices are directed toward these and other woodland wildlife. Old field habitat provides very good rabbit hunting in most years. To enhance these areas, management is being directed toward hedgerow development, manipulation of native vegetation and permanent wildlife plantings.
Fishing
Crooked Creek Wildlife Management Area offers excellent fishing opportunity for both native and stocked trout. The area was first developed and managed as a fee fishing area, and currently offers about 2.8 miles of native brook trout water and 3.5 miles of stocked rainbow and brown trout water. The fee fishing area is open seven days a week, during the fee fishing season, which runs from the first Saturday in April through September 30. During the season, a daily permit in addition to a valid state fishing license is required to fish on the area, which is stocked regularly during the fee fishing season. A trout license is required during months when the fee fishing program is not in operation.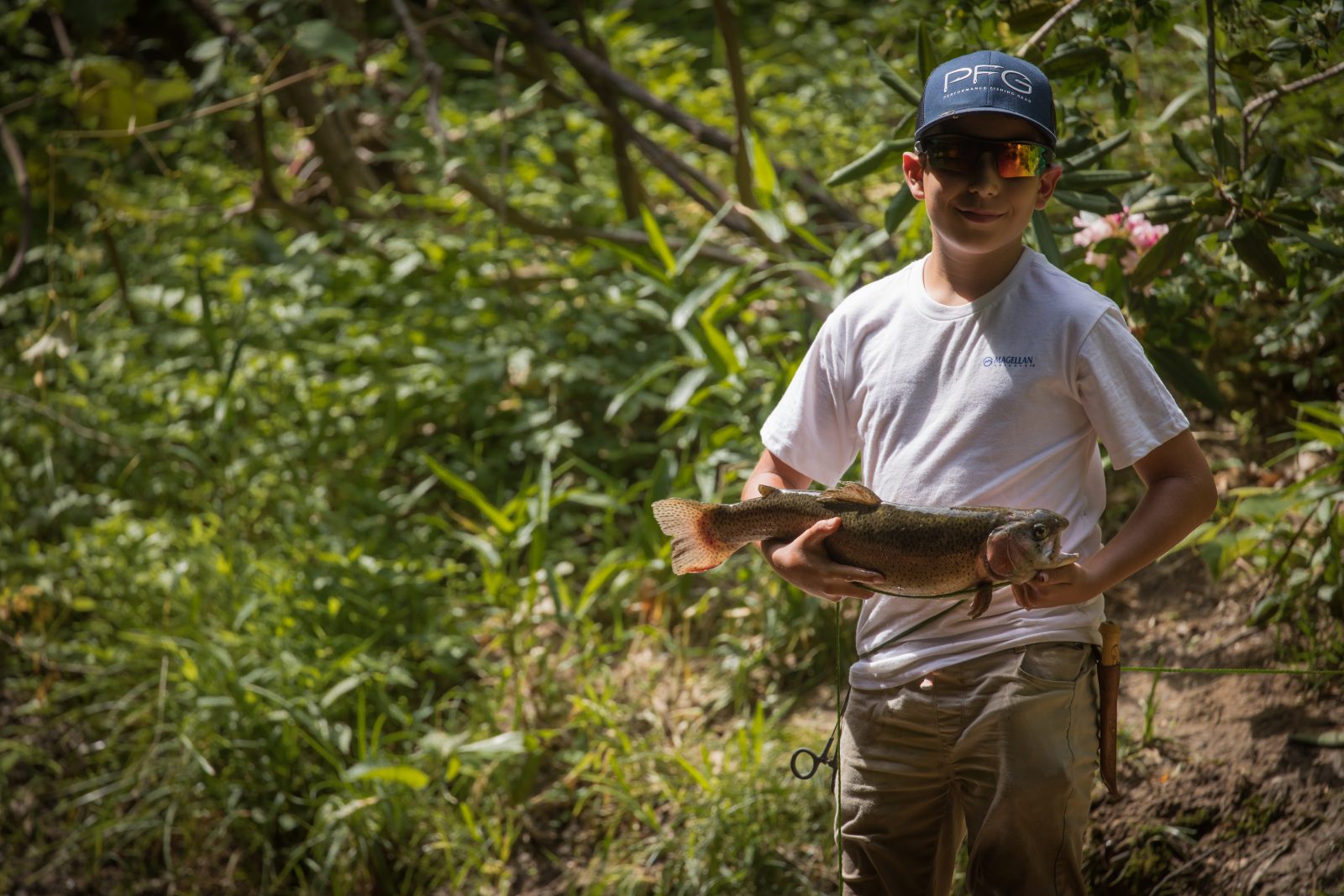 Other Activities
The area provides outdoor enthusiasts numerous habitats to explore. Hiking, watching wildlife, and photographing nature are popular activities. Wildlife viewers will find a variety of wildlife year round. An array of wildflowers occurring in old field habitats provide summer nectaring areas for butterflies.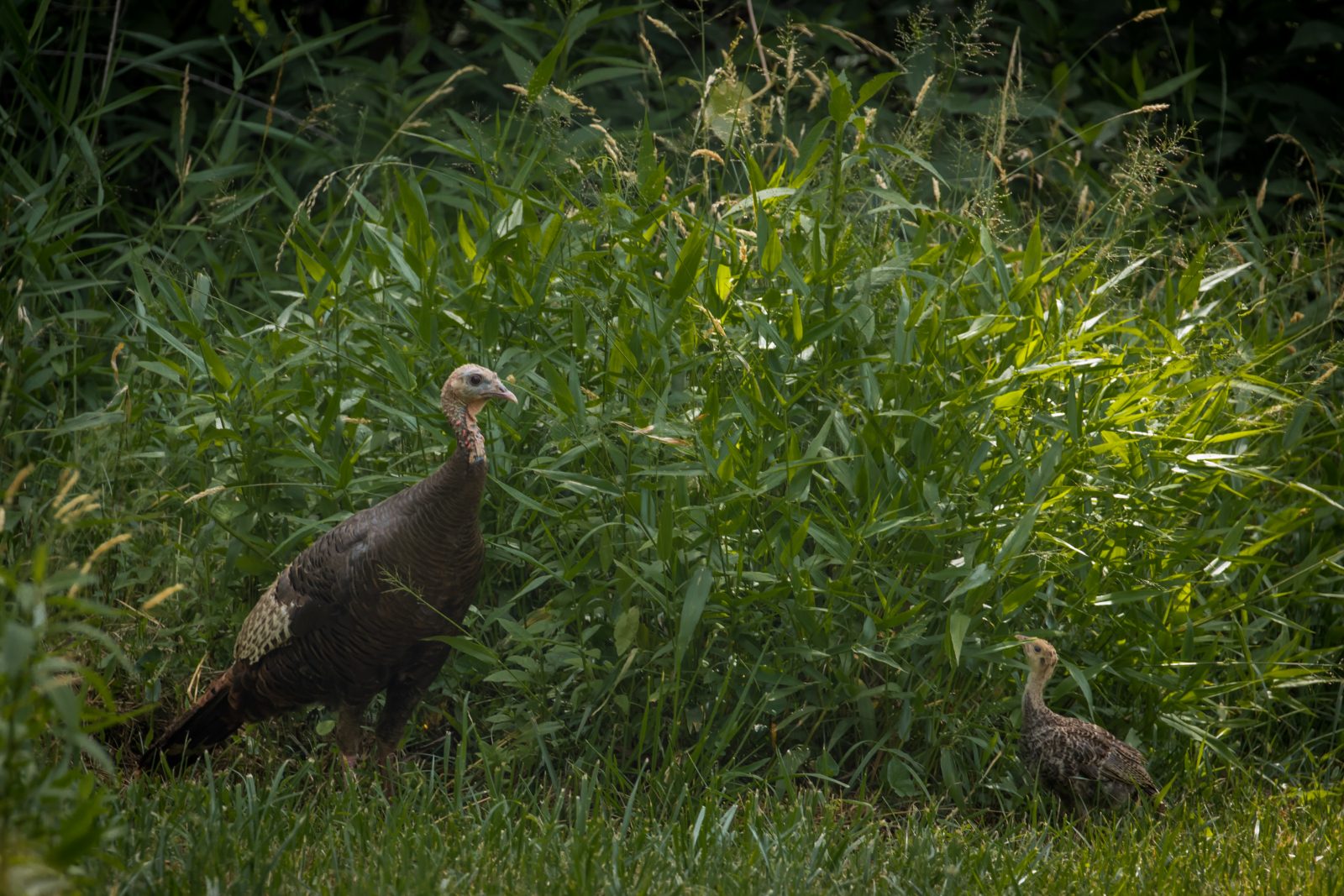 Facilities
Two parking areas, one near the old concession building and another on the East Fork tract, provide easy stream access to visitors. Additional parking is available along many sections of the stream.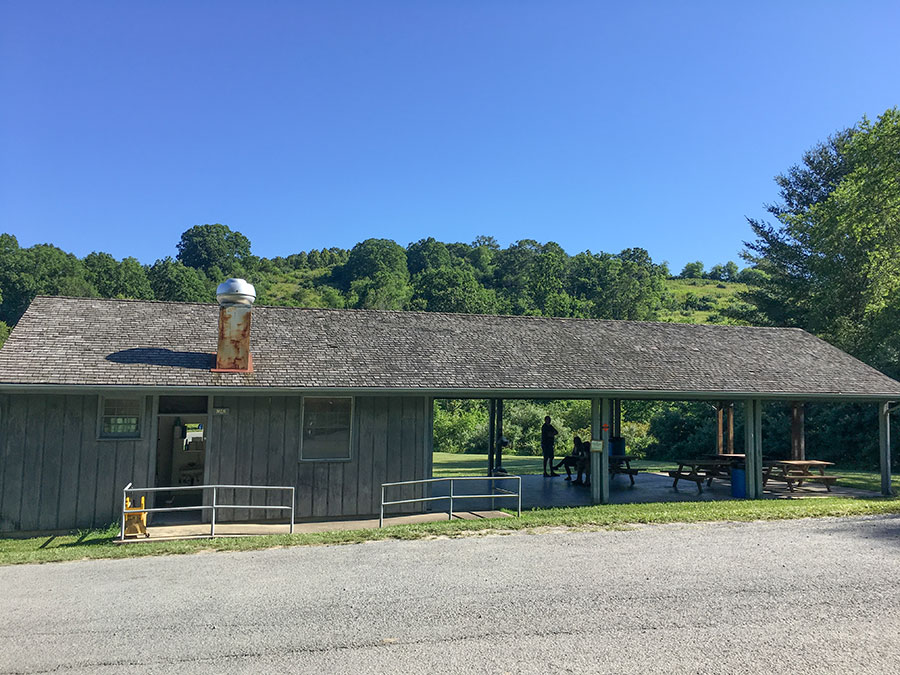 Directions
The area is located four miles east of Galax and four miles south of U.S. 58 from the village of Woodlawn. Access Route 620 south from Route 58 at Woodlawn. Distant travelers coming from the north or south can conveniently use Interstate Route 77 and exit at Hillsville onto Route 58 west. Consult the map for detail.
Images by: Meghan Marchetti/DWR
Recreational Opportunities