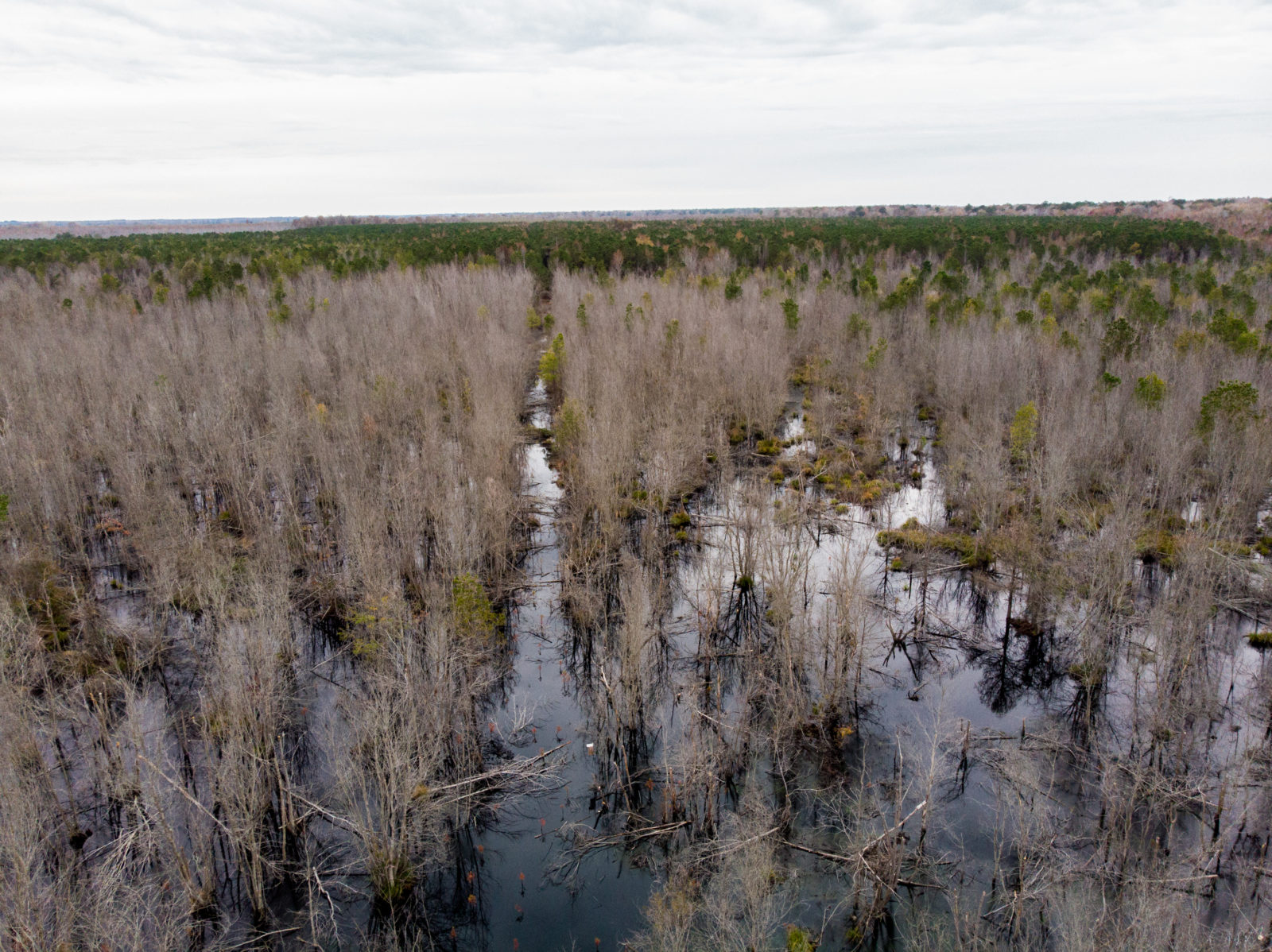 Located in southeastern Virginia in the City of Chesapeake within the Great Dismal Swamp, the Dismal Swamp tract of the Cavalier Wildlife Management Area serves the Department as an ideal location for wildlife related outdoor activities close to Hampton Roads. Once inhabited by George Washington's canal engineers and later runaway slaves, this forested wetland remains an untamed landscape, home to wildlife including black bear, deer, quail, rabbit, squirrel and songbirds.
One tract of land totaling 758 acres found adjacent to the Great Dismal Swamp National Wildlife Refuge is made up of mixed uplands and seasonal wetlands. The forest varies in age adding to the diversity of species and interest. There are a few trails and old roads found throughout the area, which can offer access to adventurous outdoor experiences.
Hunting
Hunting on the Dismal Swamp tract is with archery tackle only. Firearms are not permitted here but are allowed on the 3,800 acre main tract of Cavalier WMA, which is located approximately 6 miles to the southeast. Long bows, recurve bows, compound bows, and crossbows are all permitted. Archery tackle may be used to take any legal species in season.
Hunters are not required to have a lottery hunt authorization to hunt the Dismal Swamp tract.
Other Activities
There are several canals along Highway 17 that offer an incredible trip to Lake Drummond, the heart of the Great Dismal Swamp National Wildlife Refuge. Please contact the U.S. Fish and Wildlife Service for further information.
Facilities
There is one parking lot located on Highway 17 south of the Dominion Boulevard intersection.
Directions
From Interstate 64 take Highway 17 south. Consult map for detail.
Images by: Meghan Marchetti/DWR
Recreational Opportunities
Horseback Riding Prohibited