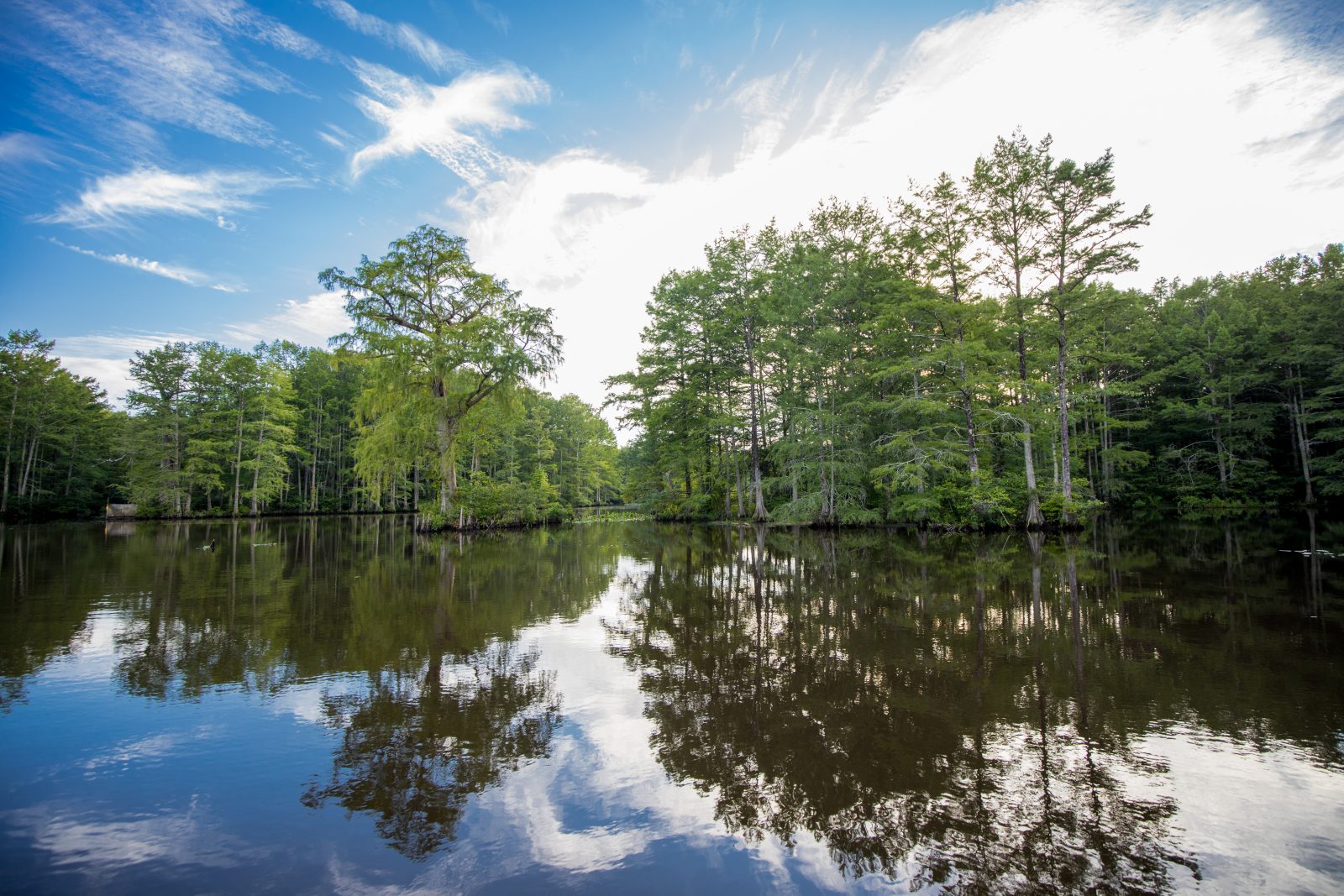 Game Farm Marsh Wildlife Management Area features spectacular cypress forests and black water stained by tannic acid. It is also among the best areas in eastern Virginia to see a variety of interior wetland birds.
Game Farm Marsh is on the northern shore of the Chickahominy lake in New Kent County adjacent to the Virginia Department of Forestry Tree Farm. The area's entire 429 acres is wetland and can be accessed only by boat. Two creeks allow access into the interior of the eastern side of the property. The shallow waters of this area are clogged with submerged vegetation and covered by duck weed in the warmer months. This vegetation makes navigation difficult but its value to wildlife is immense.
Hunting
Waterfowl hunting is popular on the area and wood ducks are the number one species harvested. Most hunting is from floating blinds. Please note the no hunting safety zone near portions of New Kent Forestry Center's walking trail.
Game Farm Marsh WMA is open for hunting on Friday, Saturday and Monday of the October segment of the duck season, and on Mondays, Wednesdays, and Saturdays during the November, and December–January segments of the duck season. Hunters may not occupy the area before 5:00 AM and must vacate the area by 1:00 PM. Seven stationary blinds are licensed in the Game Farm Marsh WMA (see map and table below for locations). Hunters are free to use these structures or hunt from the shoreline or floating blinds. Please respect other hunters and maintain a comfortable distance between hunting parties.
Game Farm Marsh WMA Stationary Blind Locations

| Latitude | Longitude |
| --- | --- |
| 37.41336 | -76.99820 |
| 37.41563 | -77.00941 |
| 37.41564 | -77.01858 |
| 37.41702 | -77.00193 |
| 37.41868 | -76.99675 |
| 37.42439 | -77.00167 |
| 37.42564 | -76.99610 |
Hunting on Friday and Saturday of the October segment and on the opening day of the November segment and the December–January segment will be by Quota Hunt only — see our Hunting and Trapping Digest and our Quota Hunts page.
Outside of the duck season segments listed above, hunting on Game Farm Marsh is open with no restrictions on hunt days, times, or hunter numbers.
Fishing
Nearby Chickahominy Lake provides ample fishing opportunities year around. Bass, crappie, and pickerel are often caught. The thick grass beds and abundant panfish make fly-fishing popular here.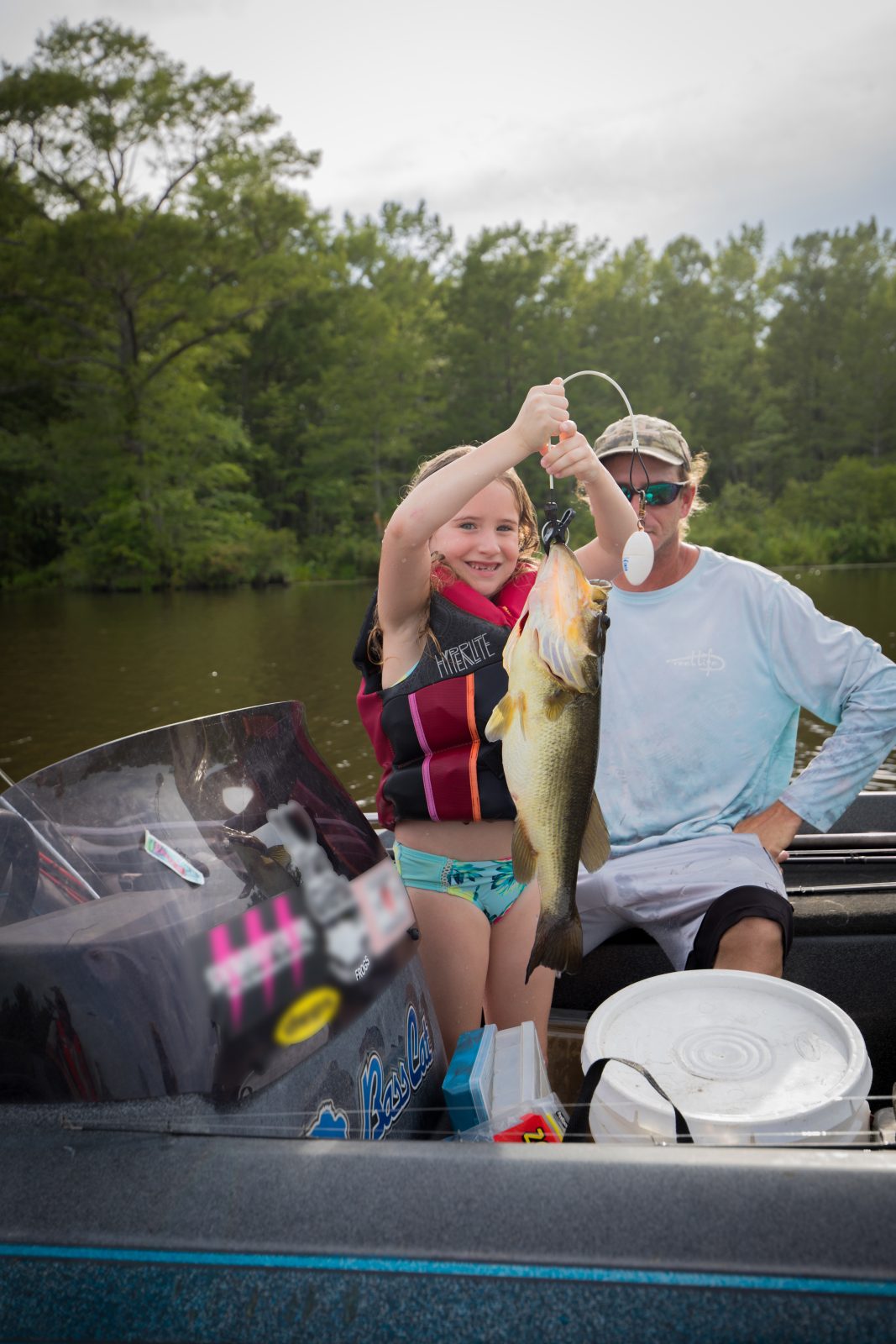 Other Activities
This management area is an excellent place to view wetland wildlife for those adventurous enough to boat to the area. Herons, beaver, osprey, and wood ducks are among the species likely to be seen.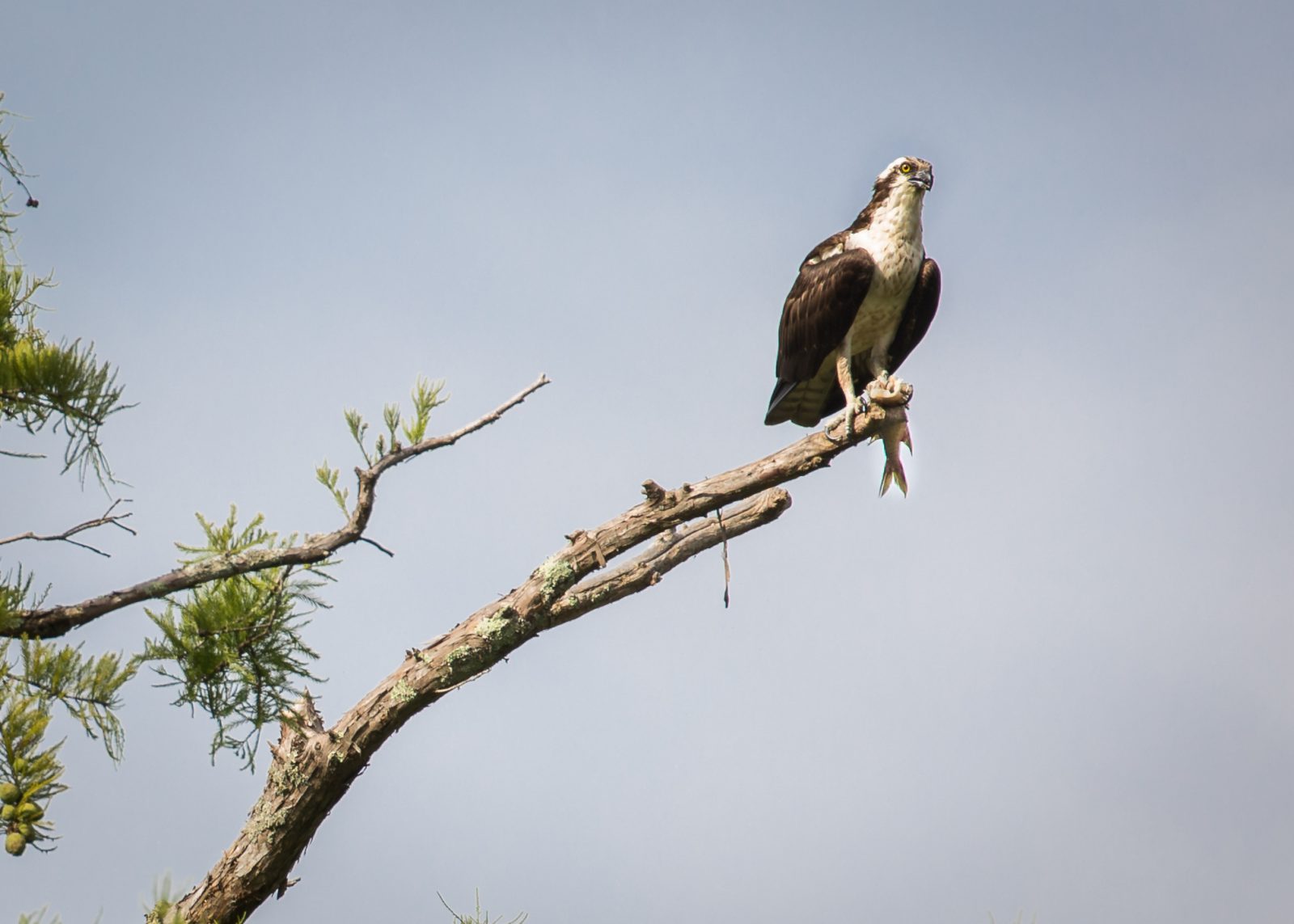 Directions
The area is east of Richmond on U.S. Route 60, approximately halfway between Providence Forge and Walkers Dam, on the Chickahominy River. Access to the area is by boat from commercial ramps on Chickahominy Lake.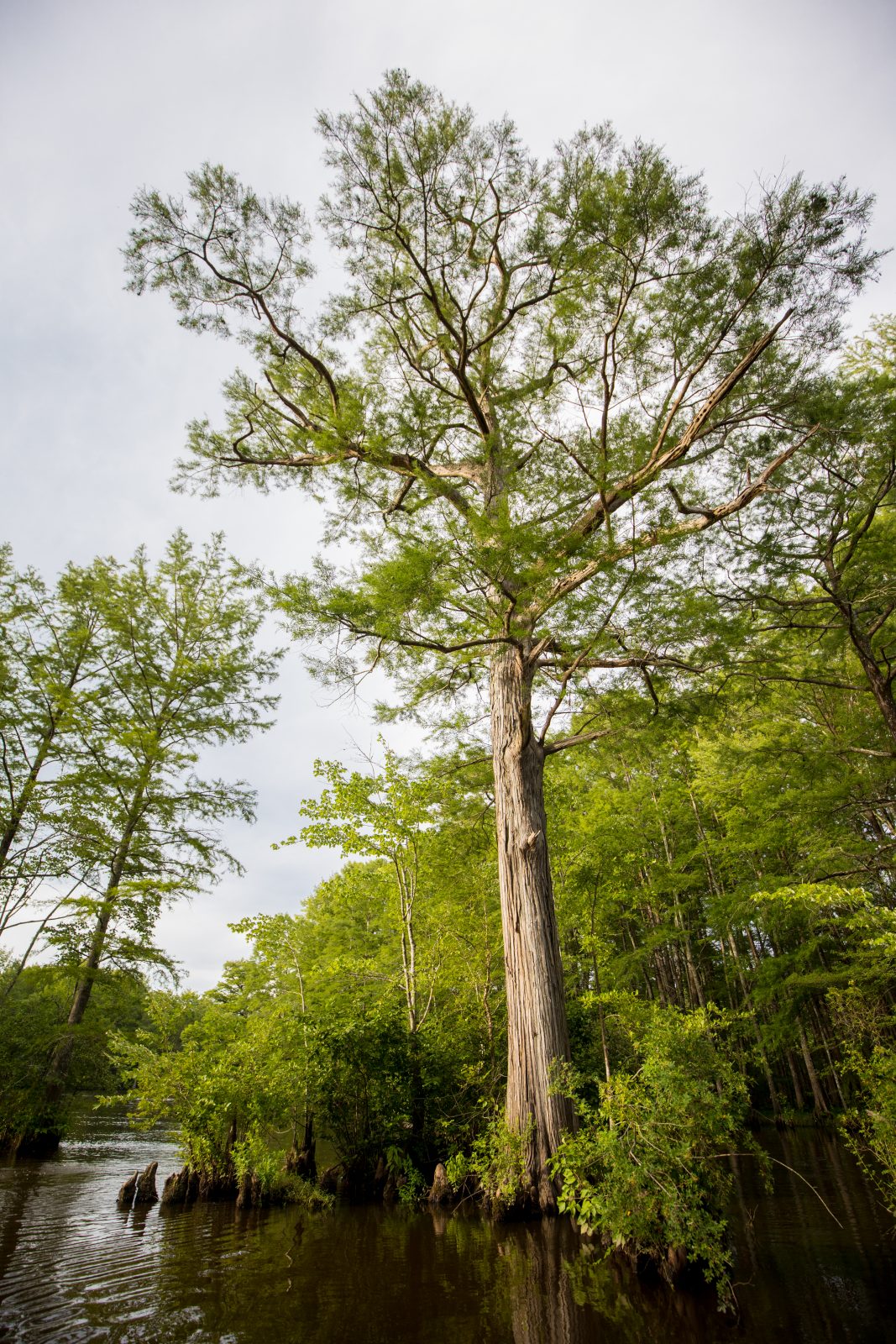 Images by: Meghan Marchetti/DWR
Recreational Opportunities
Hunting
Trapping
Warmwater Fishing
Horseback Riding Prohibited
Birding