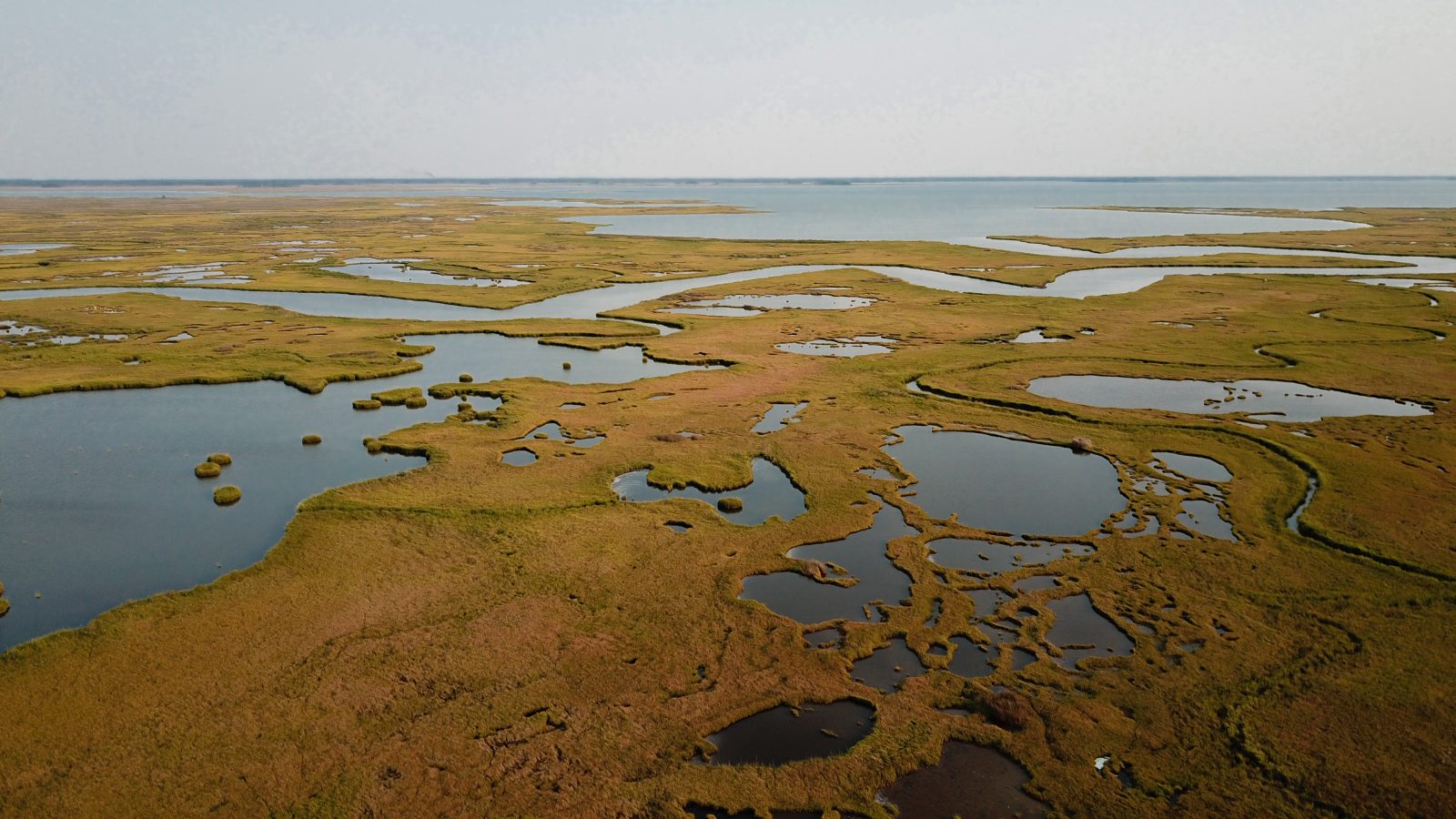 Located on the bayside of Virginia's Eastern Shore in Accomack County, the Saxis Wildlife Management Area remains one of the region's pristine marshlands. The management area offers the opportunity to hunt the marshes, fish the surrounding waters or view a vast array of water and shore birds.
The Saxis Wildlife Management Area is predominately tidal marshland, divided into three tracts totaling approximately 5,678 acres. All three tracts are peninsulas, bordered by the brackish waters of Beasley Bay, Pocomoke Sound or Messongo Creek, or several smaller fresh water creeks. Forested high ground, or hummocks, occupy portions of the area farthest inland. Maintained primarily in its natural state, there is little in the way of active management or development on the area.
Hunting
The best hunting opportunities are for waterfowl and deer. The northern tract is open to hunting. Michael Marsh, the next southern most tract, is a refuge closed to hunting. Guard Shore, the southern tract is also open to hunting. The Saxis area is a black duck breeding and wintering area. Canada geese also winter on the marsh. Besides black ducks, other puddle ducks which frequent the area include mallard, widgeon, pintail, and teal. Sea ducks, canvasback, redhead, scaup, goldeneye, bufflehead and mergansers are found on adjacent open water. Deer and rabbits are common and furbearers including muskrat, red and gray fox, raccoon, opossum, mink and river otter are also on the area. There is good opportunity for trapping muskrat and raccoon.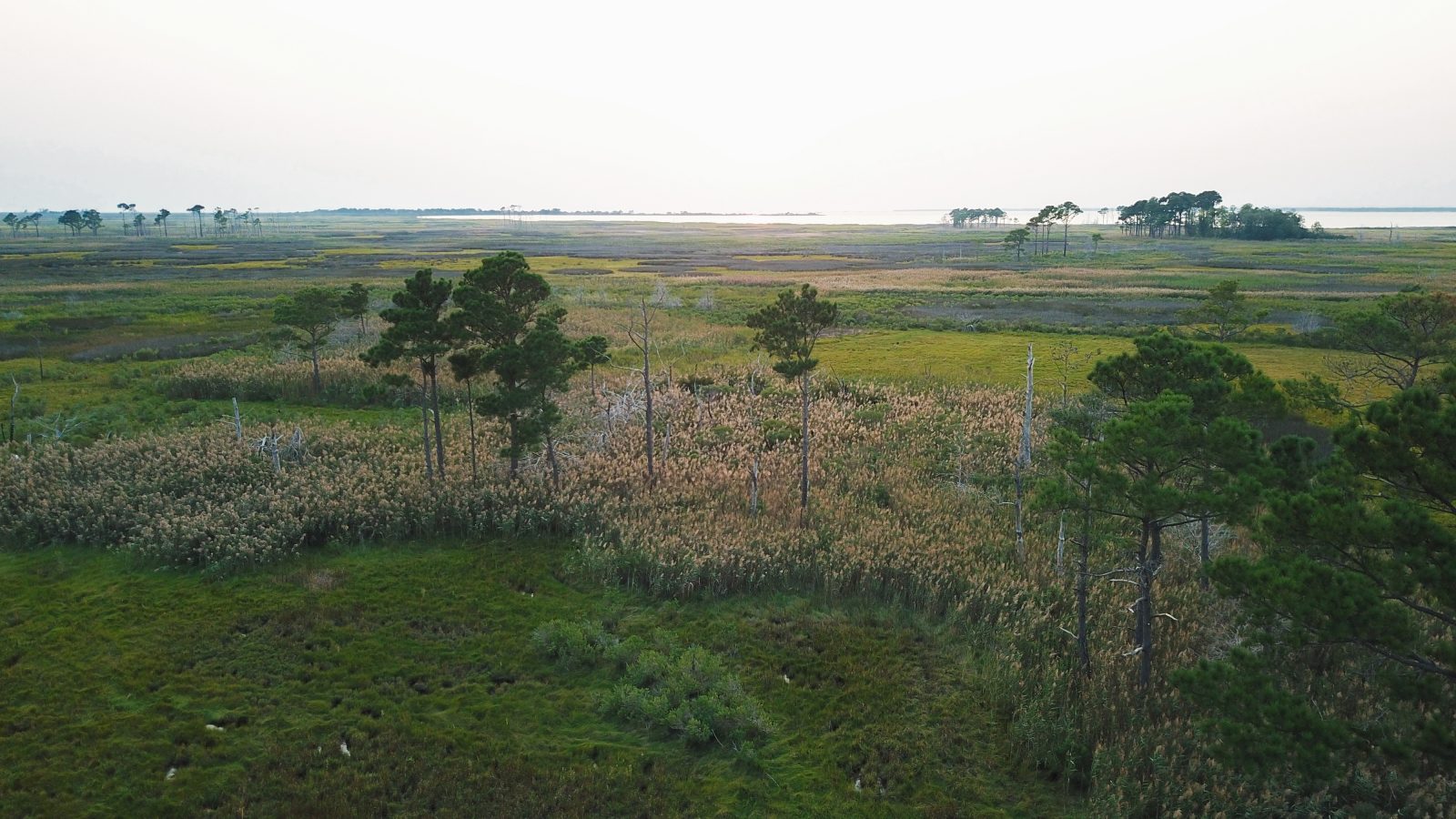 Fishing
Saltwater fishing opportunities include those for striped bass, flounder, gray and speckled trout, croaker, bluefish, black drum and channel bass.
Other Activities
The area offers excellent birdwatching opportunities. In addition to geese and the wide array of ducks, there are grebes, loons, herons, egrets, shorebirds and songbirds to be seen on the area. East of Saxis, on the seaside of Accomack County, is Assateague National Seashore and the Chincoteague National Wildlife Refuge. Wildlife viewing, hiking, biking, and camping are available.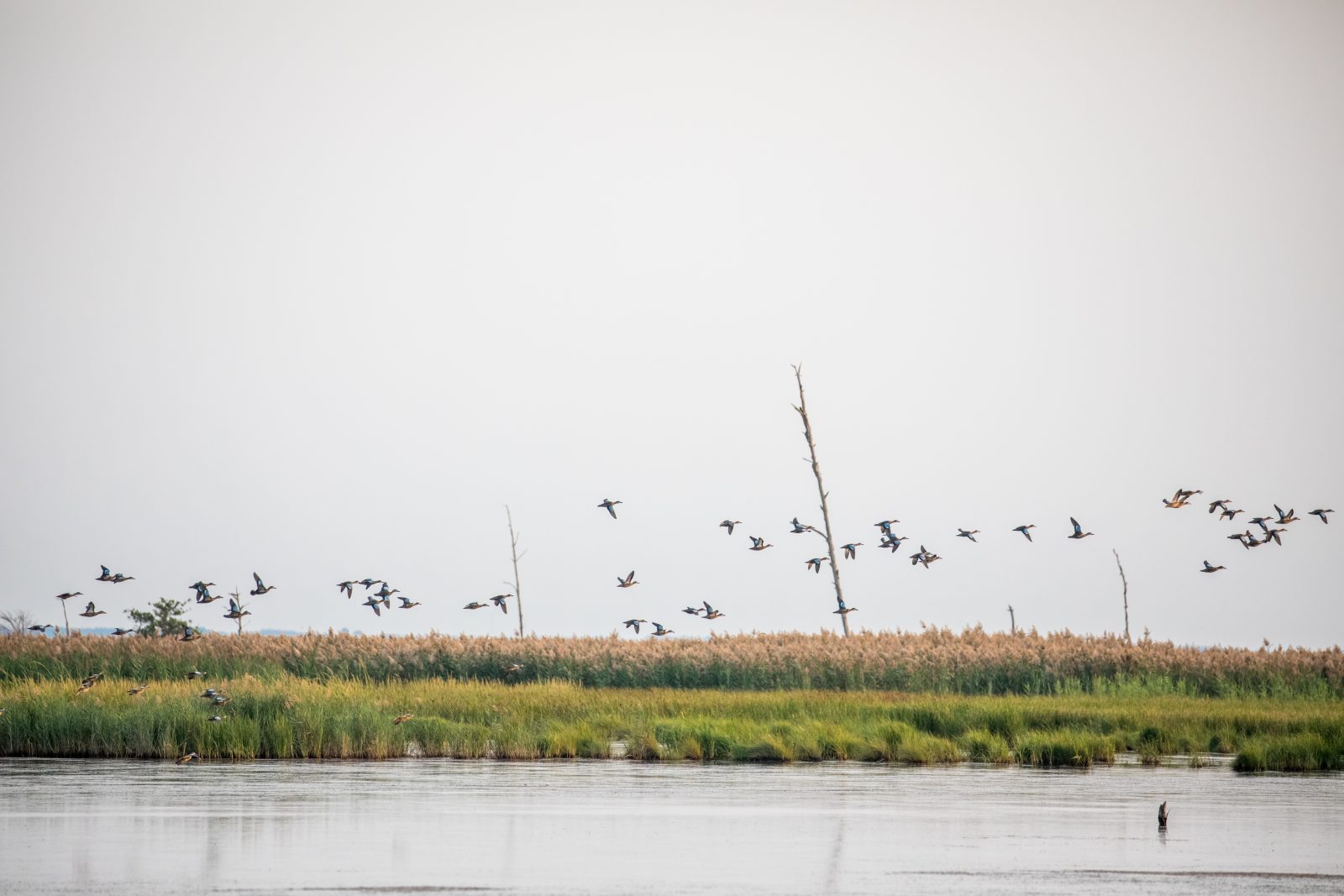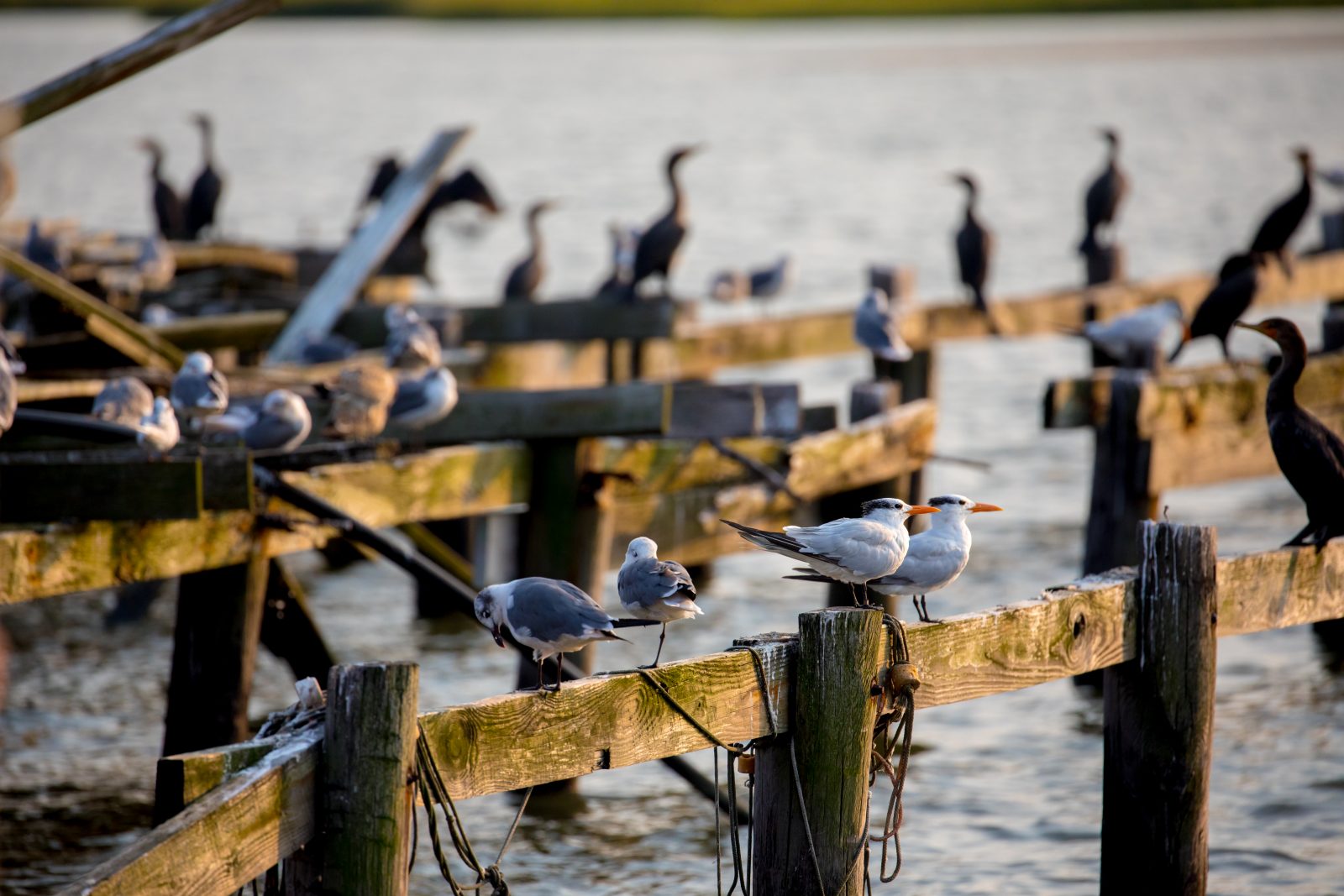 Facilities
Public launch ramps are available at Saxis, Messongo Creek and Marsh Market.
Directions
To reach the area from U.S. Route 13 at Temperanceville take Route 695 west. Consult the map for detail.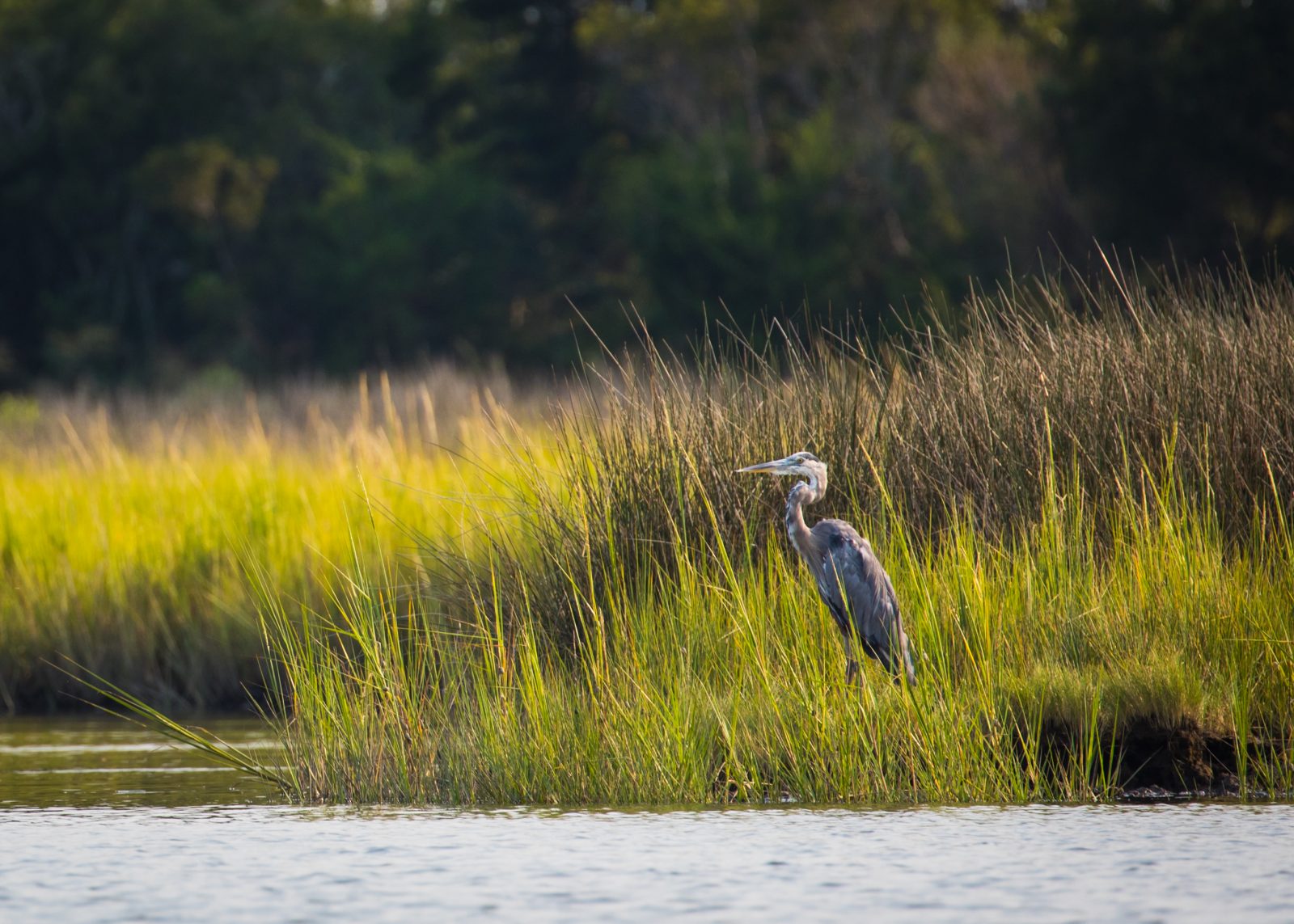 Images by: Meghan Marchetti & Ron Messina/DWR
Recreational Opportunities