The Parker's Branch Tract of Big Woods Wildlife Management Area (WMA) is 2,000 acres of cutovers, relatively young pine planation, and some hardwood, especially in the numerous swamps and sloughs. Parker's Branch runs roughly through the middle of the property, with Assamoosick Swamp to the west and Seacorrie Swamp to the south.
The area offers excellent deer and turkey hunting, as well as small game opportunities. Much of the cutover will be replanted in longleaf pine and managed towards pine savannah.
Due to potential wildlife management concerns, horseback riding is not permitted on this WMA.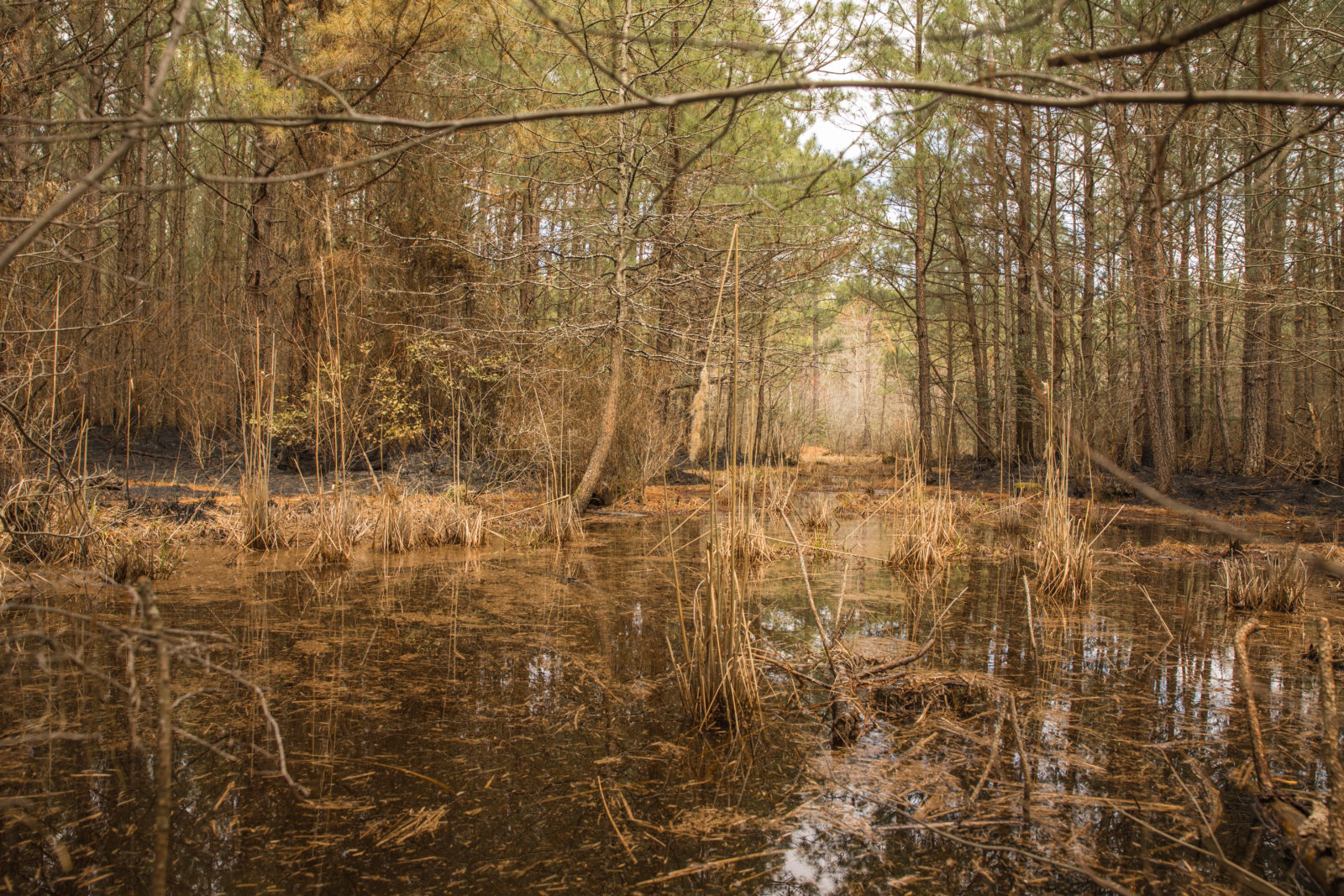 Hunting
Big Woods WMA Parker's Branch Tract is open to hunting. Hunting regulations are generally the same as those for Sussex County, except for rules for Wildlife Management Areas as posted on area kiosks. Please note that hunting for deer and bear with hounds is NOT permitted. Hunters may retrieve hounds from the WMA, but firearms must be unloaded and cased when retrieving hounds. The nearby Big Woods WMA remains open to hunting with hounds. Hunting seasons are also similar to those for Sussex County. Exceptions can be found in the Hunting and Trapping Summary.
Either-sex deer hunting is allowed on dates specified in the current Hunting & Trapping Digest.
No game may be pursued with dogs during the general deer firearms season.
The use of slugs either with muzzleloader or shotgun is prohibited on this area during the general deer firearms season. Muzzleloaders are allowed during the special muzzleloader season.
Centerfire rifles are prohibited for big game hunting.
Antler Point Restrictions (APR) are in place for the Parker's Branch Tract. Any antlered deer harvested on the Parker's Branch Tract must have four (4) or more 1-inch or greater points on one side. Youth or apprentice hunters may harvest one (1) buck per license year that does not meet the APR.
Please familiarize yourself with the property boundaries and gates prior to visiting the area. Direct any questions regarding this WMA to (804) 829-6580. Hunters must park in designated parking areas.
Images by: Meghan Marchetti/DWR
Recreational Opportunities