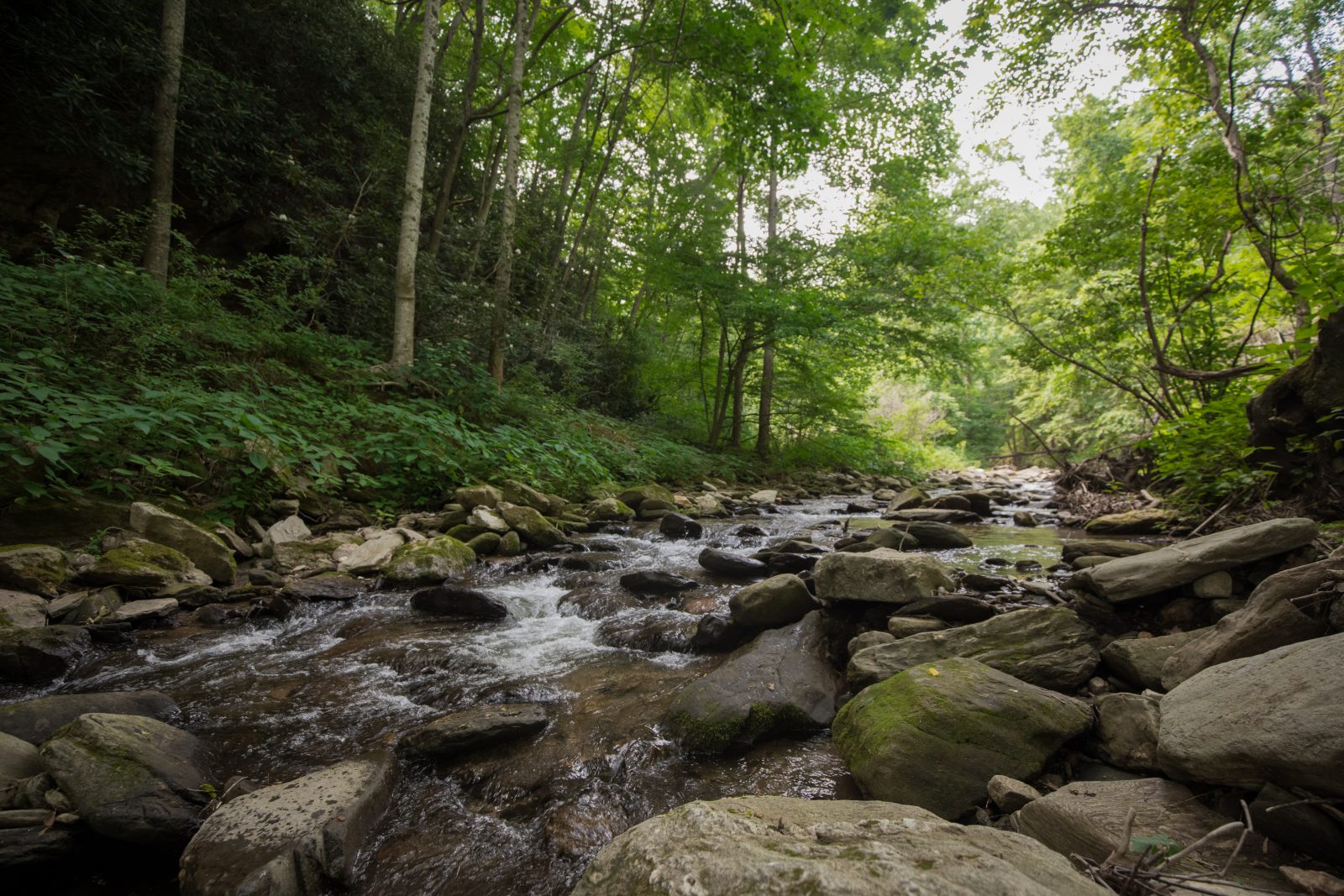 Located just off the Blue Ridge Parkway in Carroll County, Stewart's Creek Wildlife Management Area is a small gem set among the Blue Ridge Mountains. Native brook trout, clear mountain streams, rhododendron thickets, and scenic beauty epitomize this 1,138-acre area.
Stewart's Creek Wildlife Management Area lies along the Blue Ridge Mountains and encompasses portions of the headwaters of the North and South Forks of the stream for which the area is named. Much of the area is rugged and steep, ranging in elevation from 1,580 feet at the lower parking lot to 2,955 feet at the upper parking area near the Blue Ridge Parkway. There are five sections of streams on the tract, totaling 4.8 miles. These are characterized by rushing water, deep plunge pools, and rocky outcroppings bordered by extensive rhododendron thickets. Most of the area is wooded, with tulip poplar and yellow birch at lower elevations, and oak and hickory at higher elevations.
Hunting
Deer, grouse, turkey, and squirrel hunting opportunities are available on the area. Grouse and turkey populations on Stewart's Creek are usually quite good. Abundant wild grapes make grouse hunting particularly attractive near the upper portions of the management area. Additional management activities on the upper elevations include creating linear strips for production of brood range. Hunting success for grey squirrel in areas of upland hardwoods varies from year to year depending on mast production.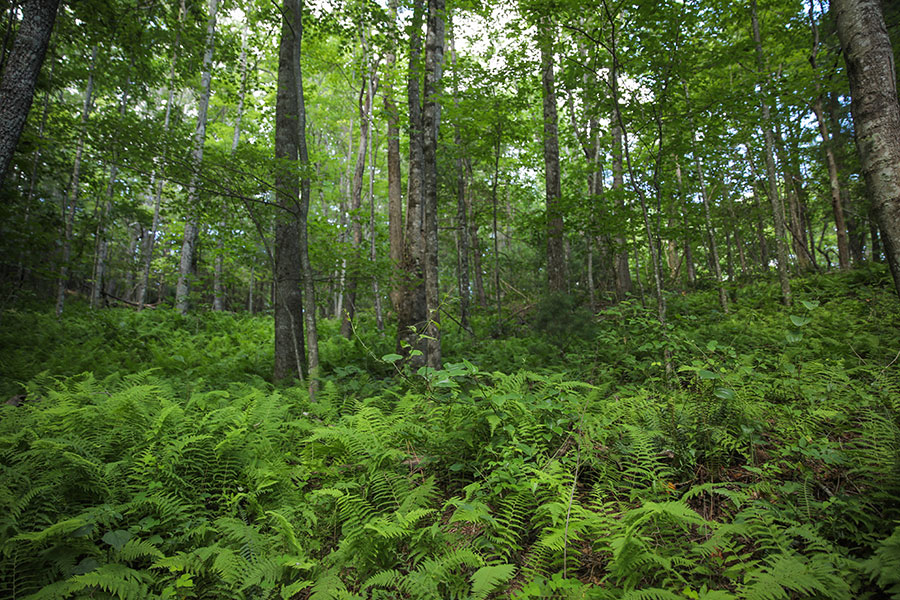 Fishing
Excellent native brook trout fishing best describes the angling opportunity at Stewart's Creek Wildlife Management Area. Both forks of Stewart's Creek begin high in the mountains then cascade through steep rocky gorges. Pool habitat is abundant and so are the brook trout. Nine inch trout are not uncommon. Single hook artificial lures must be used and no bait may be in possession while fishing. The streams are managed under a no-harvest regulation and all fish must be immediately released back to the stream.
Other Activities
Trails provide a pleasant hiking experience for those who wish to enjoy the scenic streamside beauty or views of the Appalachians. Those interested will find an array of delicate wildflowers in early spring and extensive rhododendron in bloom along steep stream banks during June.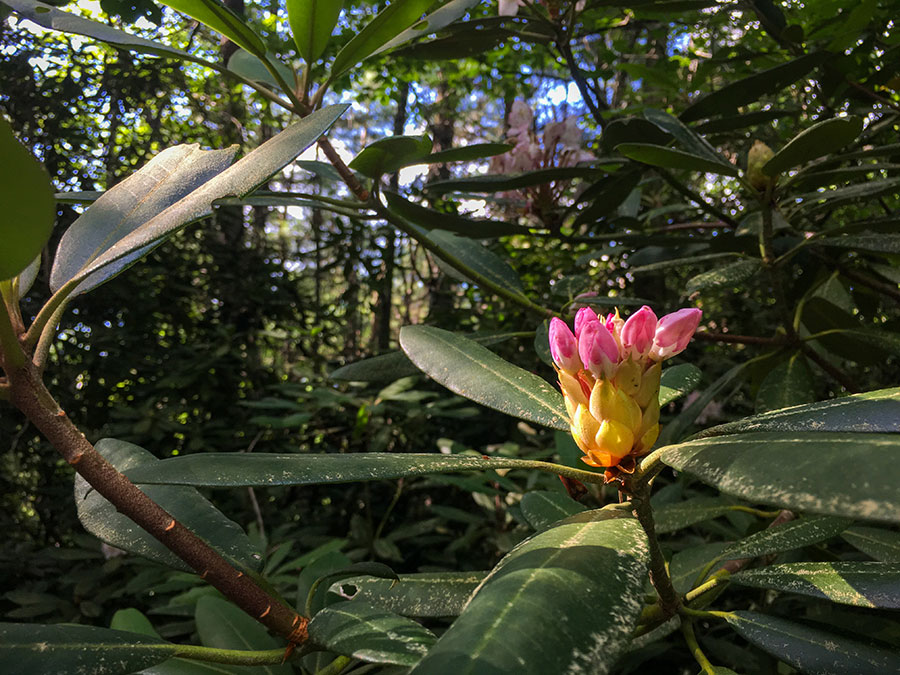 Facilities
There are two small parking areas. The parking area at the end of Route 795 is adjacent to the stream, and provides the easier access for anglers. There are several trails on the area, remnants of logging roads used years ago. These trails provide good foot access to much of the property.
Directions
The area is located about seven miles southeast of Galax, just south of the Blue Ridge Parkway. To reach the upper parking area, take the Blue Ridge Parkway and turn south on state route 715, then left on Route 975 to its end. The lower parking lot can be conveniently reached from Interstate 77, exiting at State Route 620. Go northwest on Route 620, turn left on Route 696, then turn right onto Route 795. Department Trailblazer signs indicate the correct route to both parking areas. Consult the map for detail.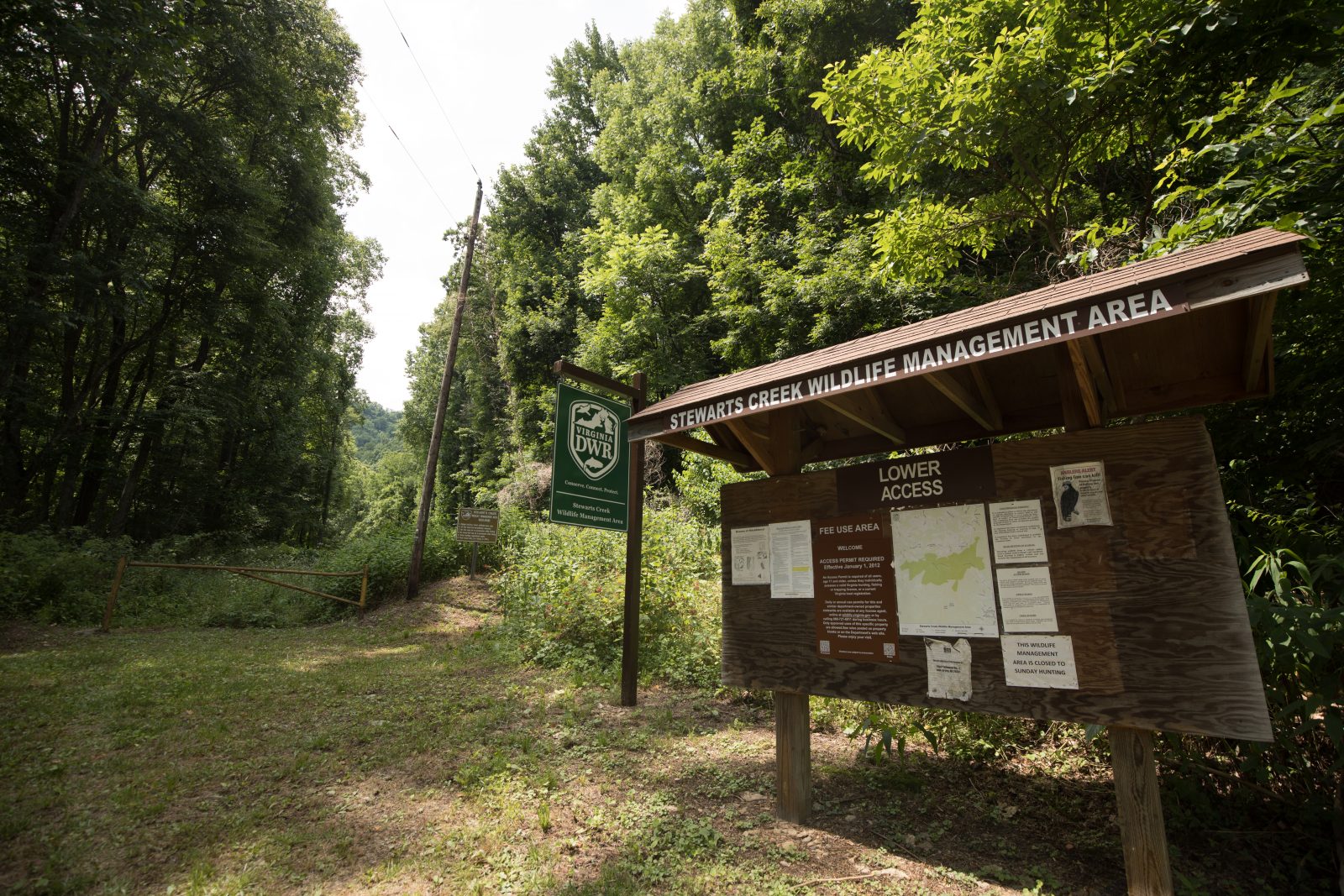 Images by: Meghan Marchetti/DWR
Recreational Opportunities