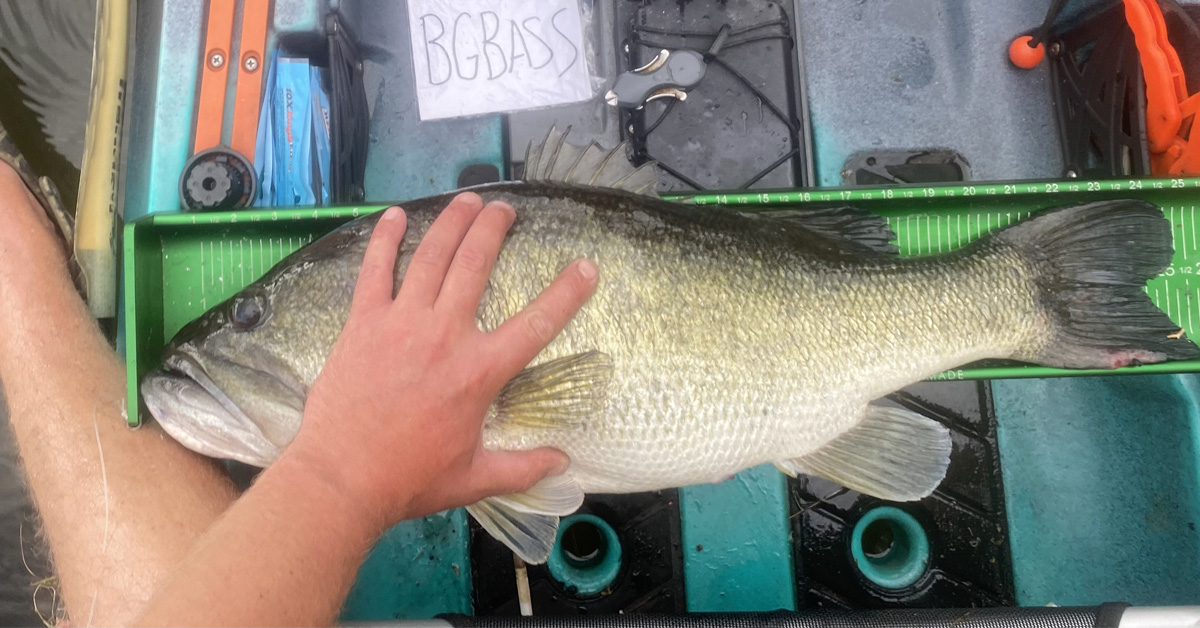 By Alex McCrickard/DWR
The Virginia Department of Wildlife Resources (DWR) is tasked with managing freshwater fisheries across the state of Virginia using best available science. Our biologists utilize a variety of fisheries methodology to collect information on the health of our fisheries. Data derived from scientific fisheries methodology is known as fishery-independent data and is key to managing our fisheries for the best interest of the public. Examples of fishery-independent surveys include electrofishing, gill netting, and trap netting surveys that our biologists implement to manage these public resources. Additionally, angler-derived data or fishery-dependent data is data that is collected from recreational and or commercial sources. Fishery-dependent data can also play a role in the management of our fisheries.
The Online Virginia Angler Recognition Program (OVARP) is one unique source of fisheries-dependent data that our agency collects annually. The OVARP is a voluntary program where anglers can be recognized for the catch of trophy-sized freshwater fish. Different minimum lengths and weights are required to reach trophy "citation" size for the 30 different species in the program. Of particular interest to Virginia anglers are the numbers of citation largemouth bass and smallmouth bass that are caught annually.
Largemouth bass must be a minimum of 22″ to be a length citation and 8 pounds to be a weight citation. Smallmouth bass must be a minimum of 20″ to be a length citation and 5 pounds to be a weight citation. You can receive a citation for either length or weight—or both—but we are talking about truly large specimens for both species here! Below are the lists of the top five waterbodies by total numbers of bass citations from 2022 for largemouth bass. (Stay tuned next month for the same information about smallmouth bass.) It should be noted that this is a voluntary program based on the honor system. Not every citation caught in Virginia is entered into the program, so this is simply a reflection of the data collected from the past year within OVARP.
The top five waterbodies rated by total numbers of largemouth bass citations caught in 2022: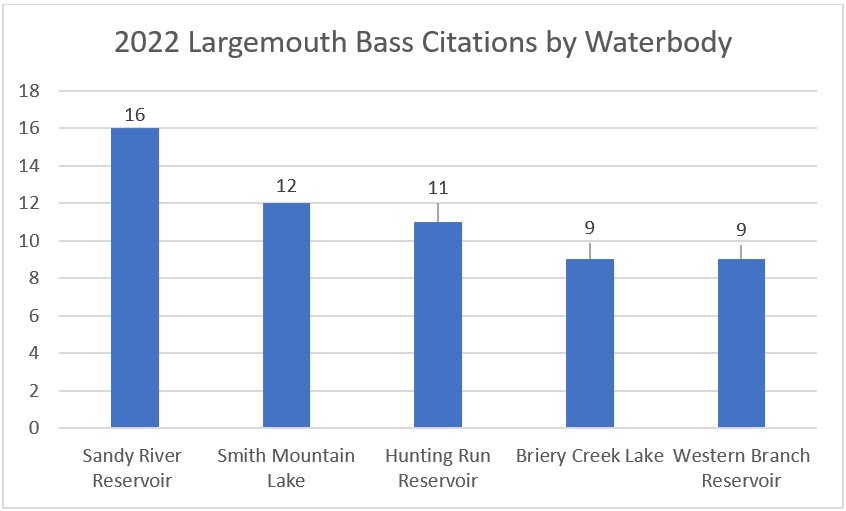 ---
Alex McCrickard is DWR's Angling Education Coordinator. Check out his Fishing Reports on YouTube!